After such a busy week, followed by a busy weekend, I devoted all of my monday relaxing. After Ykaie and Twinkle went to school, it was all netflix and chill and lounging around the living room… Now that it's over, today feels like a Monday and what better way to start my day than to update you with the great eats I feasted on over the past few days. Let me start with cheese… and chicken!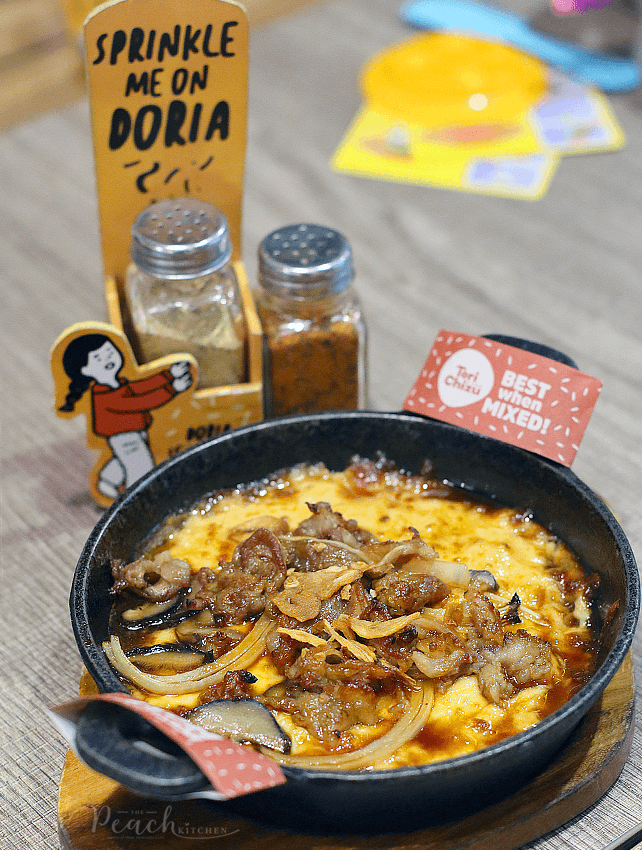 We were in Megamall last week because I attended the Watsons Happy New You event. Just like what I told you when I discovered Tori Chizu, this restaurant will definitely see us again whenever we have cheese craving and we are in Megamall so… there we were. We had the Beef Yakiniku (₱179). We all know that Beef Yakinuku is grilled beef but what sets it apart from all the beef yakinukus is that it is made to be a Doria or Cheesy Baked Japanese Rice. So it's smoky, savory, sweet, and cheesy.
We also had the Hambagu Doria (₱179) which is a hamburger patty with tomato sauce over cheesy baked rice. Oh gosh, this tastes like pizza rice to me and that is heaven! Twinkle loves chicken so we ordered the Umami-Style Fried Chicken (₱210| 3-pc rack) but we noticed they have something new on the menu….and we just had to try it.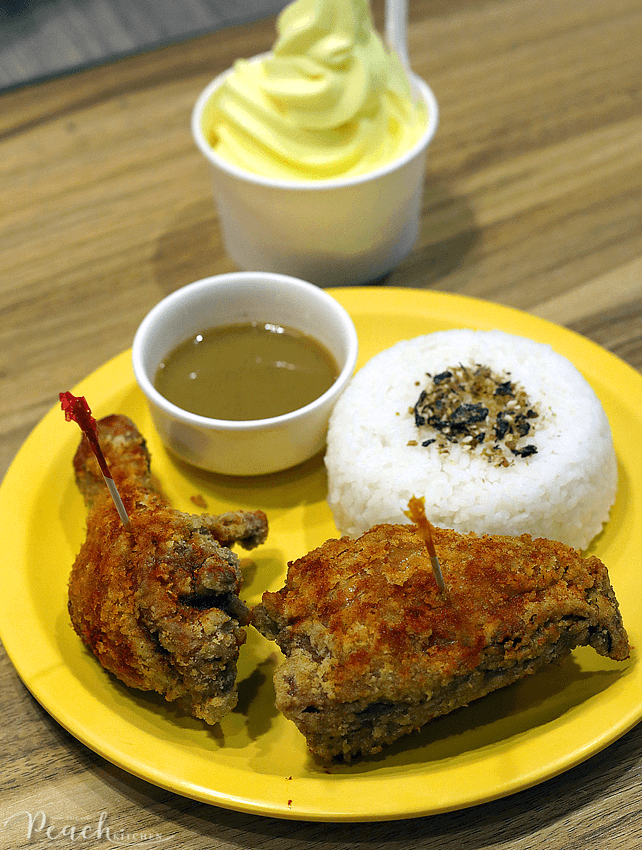 They now have a Spicy Umami Japanese Style Fried Chicken! If you want your chicken savory and has a little kick to it, then this is what you're looking for! I paired it with  a cup of MilkChiz Soft Serve (₱39) so it wouldn't be as spicy. The skin was crisp and has that Tori Chizu signature umami taste and the meat was tasty and juicy.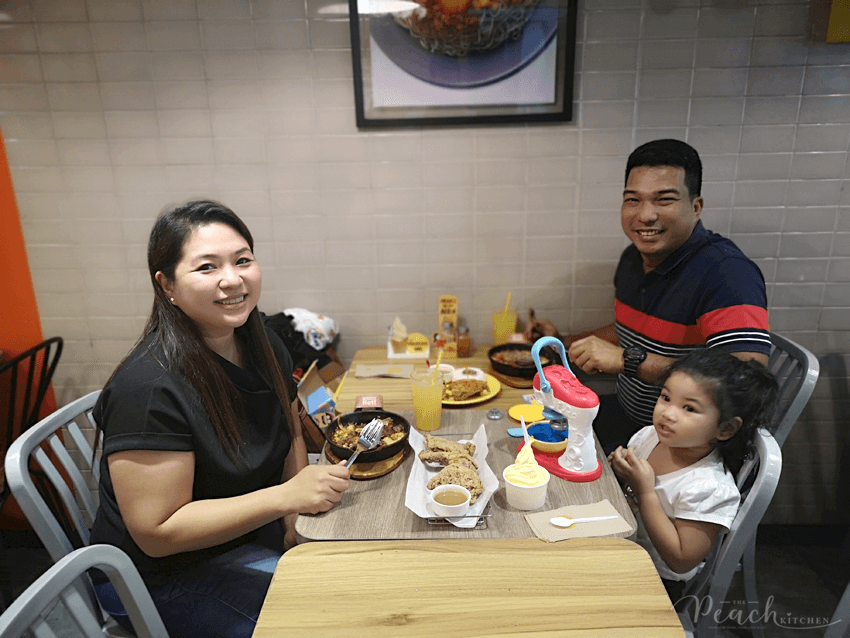 When we were eating, that's when we realized we ordered too much and had the other food to go. It was good thing, though, because we had pasalubong for Ykaie and my sister who calls herself Anney.
How was your weekend, kumares? Hope you guys try out the Spicy Umami Japanese Style Fried Chicken this week. If you love spicy food, I'm sure you'll also love it like we did.
Tori Chizu is located  at the Ground level, SM Megamall A, Mandaluyong .