THIS FRIED FISH WITH TAMARIND SAUCE  IS A HARMONY OF SWEET, SOUR, AND SALTY FLAVORS  WHICH MAKES FOR THE PERFECT MEAL…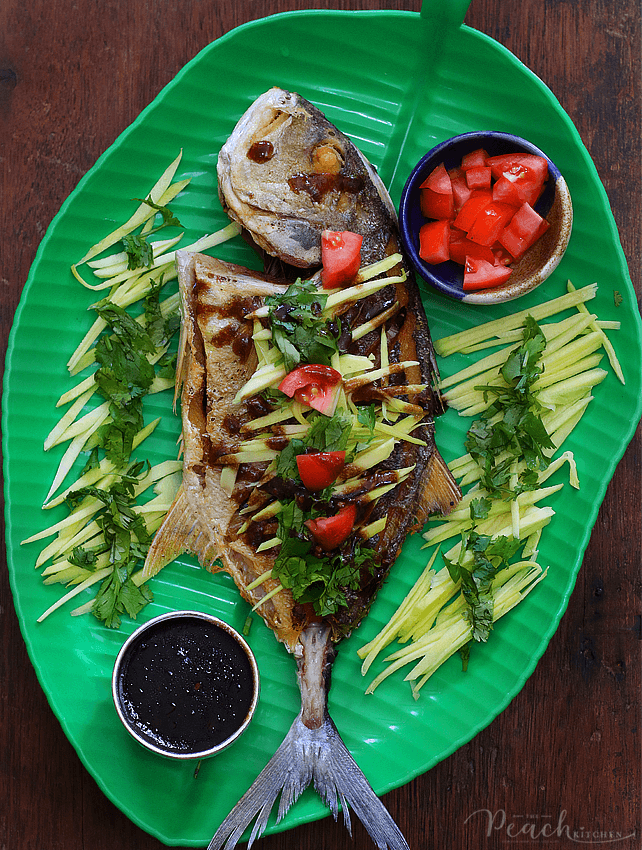 Help! I'm drowning in work, household chores, and laundry. Thank God  for my little helpers and my big one (peanutbutter♥), in the middle of January, we somehow, finally, managed to be able to put away the Christmas decors at home. It took us half a day including the sweeping, mopping, and dusting but the house couldn't have been cleaner.
We have no househelp and with the rate that these two are making a mess plus the dust and everything — our house is in desperate need of one. Oh but we'll manage — I'm sure we will — the crazy bunch that we are.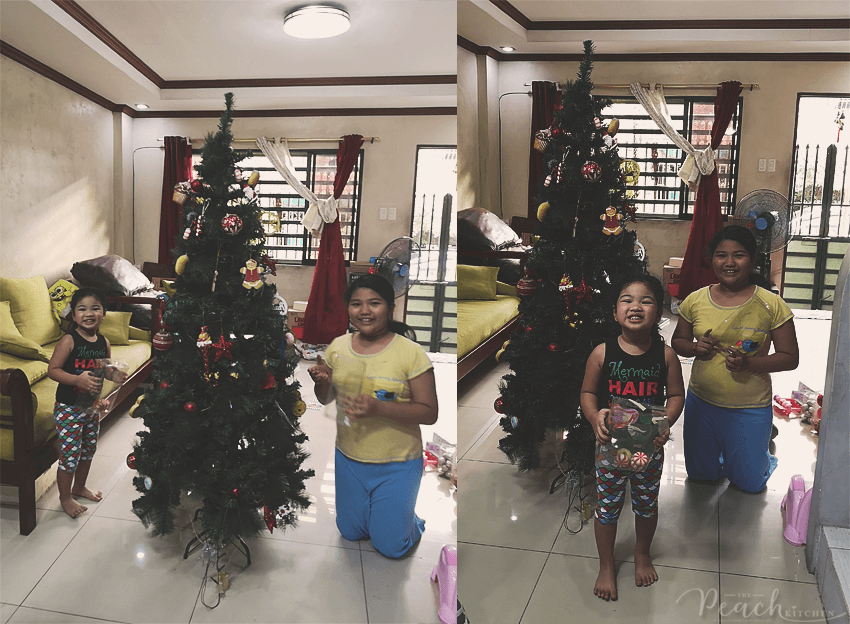 Twinkle is finally learning to smile in photos being the sungit-shy kid that she is. Thanks to ate Ykaie, when she sees her smiling , she imitates her and she smiles too.
Enough about that, let's now talk about our lunch the other day which this Fried Fish with Tamarind Sauce ( or Pla Rad Prik). We've first had this dish when we ate at a Thai restaurant. We loved it so much that I thought about replicating it at home. Now, it may look a little intimidating but really, there are two steps into cooking this dish and that is frying the fish and making the sauce. And both are so easy to do.
First up is making the sauce.To make it, you only need to combine tamarind purée, water, brown sugar, soy sauce, and a little fish sauce and simmer it until it thickens. If you don't have tamarind purée, you can also use 1 tbsp sinigang mix but you might need to adjust the meausrement of the water and sugar. Next is shallow frying the Talakitok in hot oil. If Talakitok is not available, you may use other meaty fish like lapu-lapu or pompano. Whatever fish you choose, make sure to fry it until it's golden brown.
To serve, just garnish with julienned green mangoes, chopped cilantro, and chopped tomato then drizzle it with tamarind sauce. Make sure you serve extra tamarind sauce on the side because it's so good with rice.
I'll try this with chili next time…
OTHER RECIPES YOU MIGHT LOVE…
Print
Fried Fish with Tamarind Sauce
1

large Talakitok Fish (Bigeye Jack or Dusky Jack)
salt and pepper
oil for frying
green mango, julliened

1/4 cup

chopped cilantro

1

tomato, chopped
tamarind sauce
1/4 cup

tamarind puree

3 tbsp

brown sugar

1 tbsp

soy sauce

3 tbsp

water
fish sauce to taste (around 1 tsp)
Instructions
Make the Tamarind Sauce: Combine all the ingredients in a sauce pan and mix well. Whisk it over medium heat. Bring it to a boil and simmer until sauce thickens a little. Set aside.
Heat oil in a wok or frying pan. Season the fish with salt and pepper.When oil is hot, shallow fry the Talkitok until it's golden brown on both sides.
To serve: Put the fried Talakitok on a large plate. Garnish with julienned green mangoes, chopped cilantro, and chopped tomatoes. Drizzle with tamarind sauce and serve some extra sauce on the side.
Enjoy with steaming hot rice.
♥ If you make this recipe, kindly snap a photo and tag @thepeachkitchen on Instagram (OR hashtag it #thepeachkitchen). I'd love to see what you cook!