Life can be very stressful and difficult. With the improvement of technology and the changes to the global economy, more and more is expected of each person and many of us are under a lot of stress to get a lot of things done in a day. This leaves little room to focus on relaxing and taking care of your mental health. It seems that the incidence of mental disorders is increasing and it is largely related to our lifestyle.
But there is hope. Recent research and other trending health info has found that cooking, a simple daily activity, can actually be used as a form of mental therapy. It is quite remarkable to associate these two things.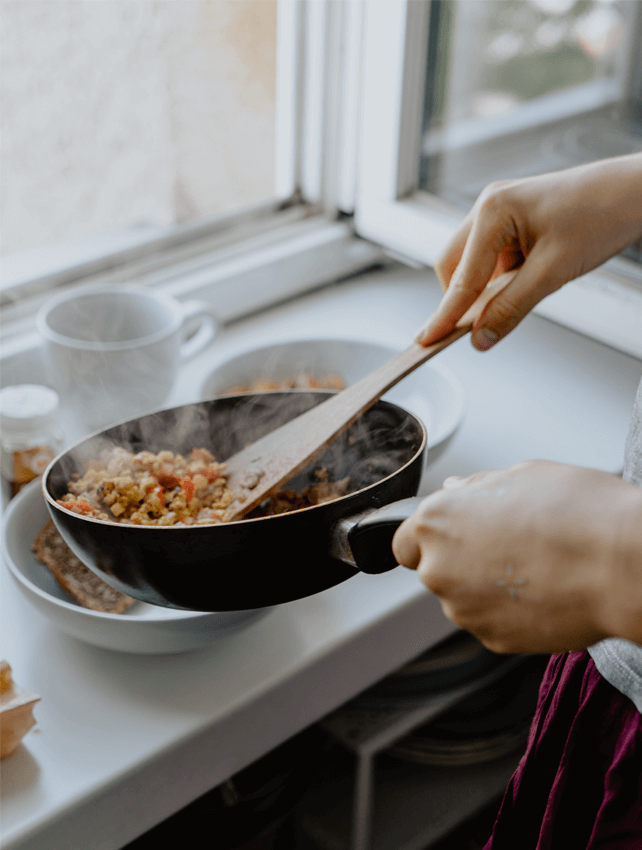 The Importance Of Mental Health
Mental health refers to the kind of emotions you experience on a daily basis and how they make you act when faced with a situation. In the past, mental health has been ignored because people didn't realize how important it was. But it's now well understood that mental health affects physical health and that mental health conditions can actually be very dangerous.
The effects of mental health have a large range depending on many things, including a person's personality, the social environment they live in and even their genetics. Mental health problems can range from affecting your ability to do your daily tasks to completely changing your perception to the point that it can be fatal.
So it's very important to be aware of mental health and to find ways to improve it to avoid the effect of poor mental health on your life.
Cooking Reduces Stress
Many people view cooking as a chore – something they have to deal with or even stress about during the day. But researchers have found that cooking can actually be beneficial for mental health. But the most important way to achieve this benefit is to change your perspective of cooking. If you can start to view cooking as relaxing alone time (or socializing time if you do it with someone else), then it can drastically reduce your stress.
With the correct mindset, the repetitive motions of cooking, such as chopping and grinding can help a person to achieve a meditative state. The smells from the cooking food can also be a form of aromatherapy that helps to relax the muscles in the body and slow down brain activity. It also helps to grant a sense of control over a situation, which combats the chaos of stress.
Cooking Fosters Your Creativity
Cooking allows the space to try new things: from small creativities like trying a new mixture of spices, to large creativities, it is like designing an entire meal. Being creative activates a different part of the brain than the one that is used for stress and mundane daily tasks. Activating a different part of the brain takes your focus away from the stress and reduces its unhealthy effects.
Being creative is also helpful for a sense of gratification. In other words, it helps people feel more purposeful in their lives. Not to mention that it also helps to eliminate that feeling of being in the same routine, which is an important part of combating or avoiding depression.
You Pay Attention To What You Eat
One of the most unnoticed benefits of paying attention to your cooking is that you are actually more aware of what you eating. Researchers have also found that this action of paying attention to what you eat helps people to eat more healthily, which is also an important component of good mental health. Paying attention to what you eat also helps to give you a more varied diet because when you are more attentive to your meals, you don't particularly feel like having the same meal over and over. This gives you access to a wider range of nutrients which can help your various body tissues to function better and fight off all sorts of illnesses and fatigue. So give yourself a new perspective on cooking and see how it can help you gain a new perspective on life.