We've seen Cherry Blossoms when we were in Taiwan just recently. They were beautiful, especially when the trees are in full bloom and there are lots of trees around. During Spring, these are most anticipated. The breath-taking sight of cherry trees tinted with the pale pink haze symbolizes beauty, life, and renewal.
This year, I am very excited because Starbucks also embraces the changing of the seasons with new Springtime favorites inspired by Cherry Blossom.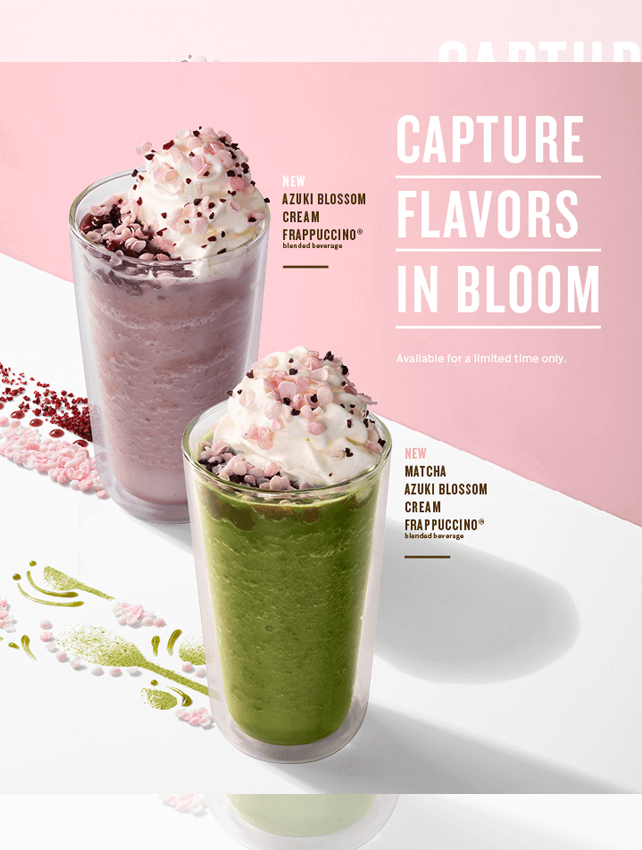 AZUKI BLOSSOM CREAM FRAPPUCCINO  (Tall – ₱ 175 | Grande ₱ 190 | Venti ₱ 205) is made with creamy milk blended with ice and red beans which creates sweet treat. It's topped with red beans, fluffy whipped cream, falling petals of white and pink rice blossom petals and tart dried cranberry bits. This beverage is a perfect cherry blossom season treat!
MATCHA AZUKI BLOSSOM CREAM FRAPPUCCINO (Tall – ₱ 175 | Grande ₱ 190 | Venti ₱ 205) is creamy and delicious with the bright flavors of matcha and sweet red bean. Pink and white rice petals reminiscent of cherry blossom and cranberry bits cascade on top of whipped cream and red beans.
Both drinks are available in Frappuccino® format only and I can't wait to try them!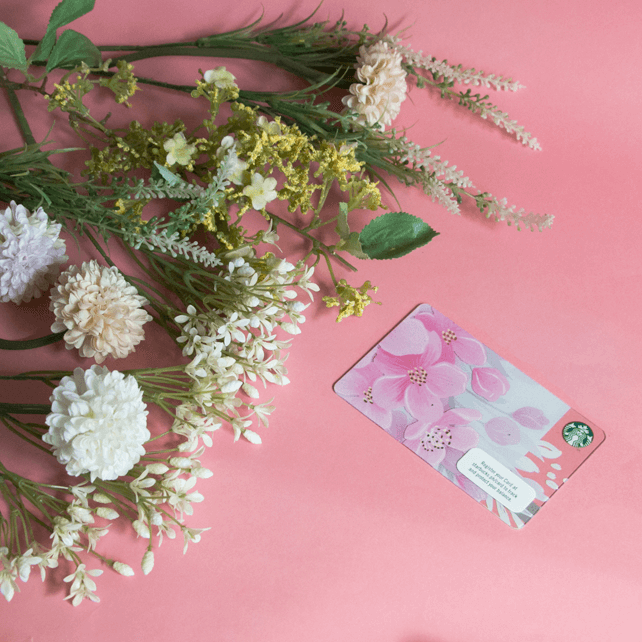 Of course, the Cherry Blossom season won't be complete with the 2019 SAKURA CARD! It warmly welcomes the Sakura season with the beauty and delicateness of the Cherry blossom's pale pink petals. It's available for an initial activation amount of ₱300 per card.
Aside from delightful cherry blossom beverages, stunning Sakura-themed merchandise is also ripe for the picking in Starbucks stores. With a dainty palette of pink, purple, and gold, the collection depicts two kinds of cherry blossoms, inspired by traditional hand drawings and oil paintings that captures its beauty.
Some items from the collection include double-walled mugs with rubber lids in Blossom Pink and in Blossom Gray with Sakura motifs, tumblers like the clear Cold Cup designed with a sprinkling confetti blossom and complemented with a lid and straw, and even adorable Bearista Bear Keychains in pastel pink.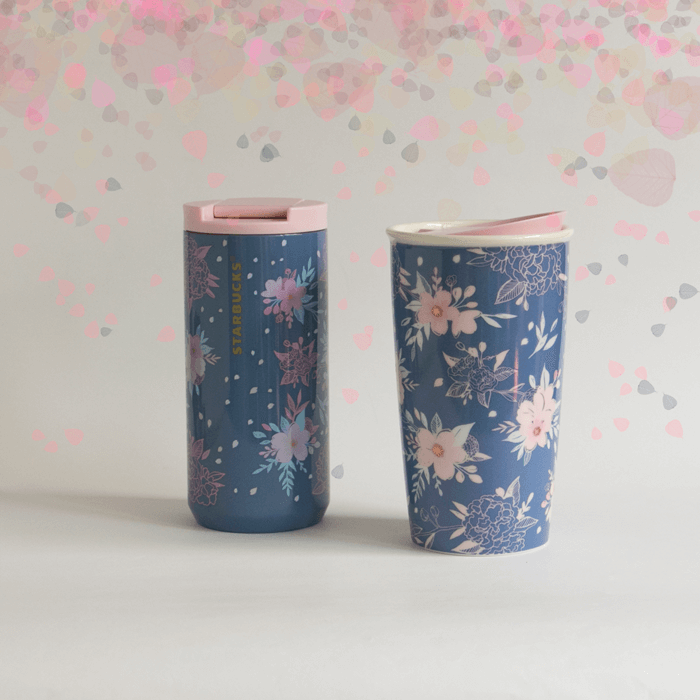 For those who want to bring spring's unique flavors into their cup of coffee at home, the Starbucks Spring Season Blend combines four distinct coffees from around the world to deliver a big syrupy body with dark cherry and cedary spice flavors.
Starting March 12, customers who purchase any of the two featured beverages can experience Cherry Blossom at Starbucks. Customers simply need to scan the QR code that can be found in each cup when they purchase either a Matcha Azuki Blossom Cream Frappuccino or an Azuki Blossom Cream Frappuccino. After scanning the QR code, they will need to locate the banner with the Cherry Blossom to trigger the AR experience. Upon scanning, customers can take their selfies under Cherry Trees of falling cherry blossoms.
Join in on the Cherry Blossom craze and visit Starbucks to witness spring in full bloom! Visit the Starbucks Philippines Facebook Page for more details!