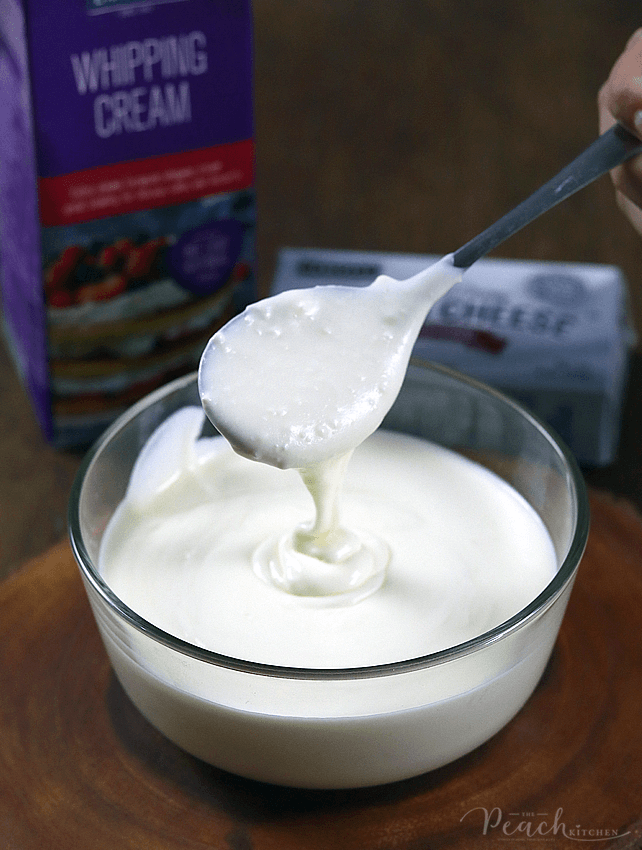 Before going back on the keto diet, peanutbutter♥ and I are big fans of milk tea. It's one of the most popular drink these days and we can't just help but buy a large cup of it almost every day! Ang sarap naman kasi talaga. Especially if you order it with Salted Cream Cheese Foam on top, diba?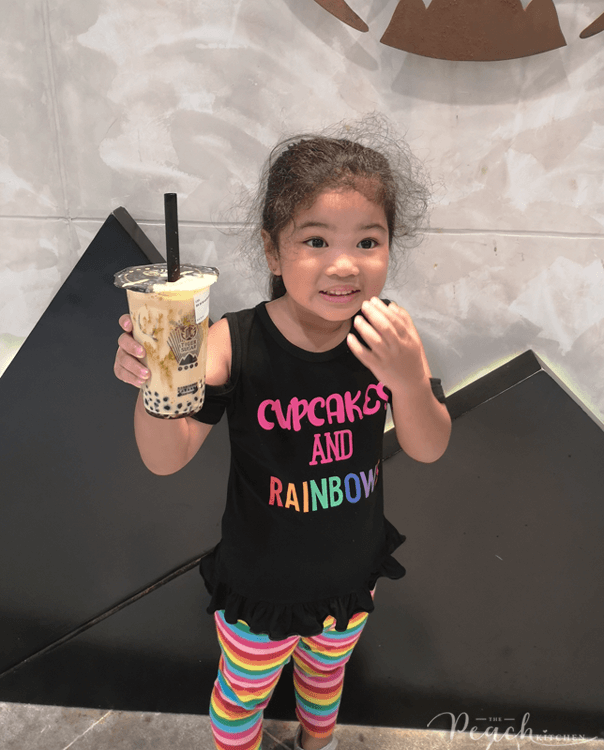 Even Twinkle loves Brown Sugar Milk Tea…
Kaya lang yun na nga… milk tea is too high in sugar and the pearls are high carb. To be honest, we always order ours with only 30% sugar and I seldom order mine with black pearls.  I always go for agar pearl or jelly but I think it's just the same.
I had a milk tea craving the other day and I thought why not make a ketofied version at home. It's easy and I think it's way cheaper than buying. Isa pa, where can you find a milk tea store that sells a keto version of their milk tea? wala naman, diba?
So today, let's start with the Keto Cream Cheese Topping for Milk Tea. Just watch the video below…
HOW TO MAKE KETO CREAM CHEESE TOPPING FOR MILK TEA VIDEO
Medyo nakaka-ngawit mag-whisk ng whisk. If you have a blender or a mixer or hand mixer, you can also use that to make this so it'll be easier for you. I just used a whisk to demonstrate that even if you don't have one, you can still make this.
And now that you already know how to make the topping… Let's go and make a Keto Milk Tea with Coffee Jelly next.

Keto Cream Cheese Topping for Milk Tea
Ingredients
½ block of cream cheese (4oz)
½ cup whipping cream
¼ cup almond milk
¼ cup artificial sweetener of choice (I used equal gold)
1 tsp rock salt
Directions
In a large bowl, mash the cream cheese into smaller pieces using your whisk.
Add the sweetener to the mashed cream cheese
Try to mix the sugar into the cream cheese and mix it well.
Pour half of the almond milk and continue whisking.
After a few minutes, pour in the rest of the almond milk and continue whisking until smooth.There may be a few small lumps of cream cheese left and it's okay.
Whisk the whipping cream in another bowl.
Whisk it until it reaches medium peak consistency and almost doubles in size.
Pour it into the cream cheese mixture.
Continue whisking until it's mixed well and foamy.
Add the rock salt and continue whisking for about 30 seconds.
It's done! Keep it in the fridge until it's ready to use.
Or top your favorite Keto Milk Tea immediately
Enjoy!
Notes
The nutrition information provided are only estimates based on an online nutritional calculator. I am not a certified nutritionist. Please consult a professional nutritionist or doctor for accurate information and any dietary restrictions and concerns you may have.
Nutrition Facts
Serving size 1 oz
Servings per container 8
Amount per serving
Calories 89

Calories from Fat 81

% Daily Value*
Total Fat 9g
14%
Saturated Fat 6g
30%
Trans Fat g
Cholesterol 24mg
8%
Sodium 286mg
12%
Total Carbohydrate 1g
1%
Dietary Fiber 0g
0%
Sugars 0g
Protein 2g
* Percent Daily Values are based on a 2,000 calorie diet. Your daily values may be higher or lower depending on your calorie needs.
♥ 
If you make this recipe, kindly snap a photo and tag @thepeachkitchen on Instagram (OR hashtag it #thepeachkitchen). I'd love to see what you cook!