Are you trying to serve a group of children but feel unsure of what to serve them? Don't worry, that problem is very normal. The main reason is because food that many different kids enjoy are hard tocome by. Do you feel them healthy food that are covered in something like sugar? Do you just roll your eyes and say oh well and feed them pizza and candy all day long? Whatever you think, you may be right…or wrong. The thing is, kids need nutrients along with being full after their meal. That is why we are here. Keep reading as we explain fun foods for kids. Trust the Corporate Food Services experts when we say this will make your job a lot easier.
Carrot Fries
Have you ever been around a kid that loves fries? Probably! The trip is to make a fun food like that into something they remember eating that is delicious. Try something like carrot fries. You can put a bit of salt on them, chop them up like fries and either serve them just like carrot sticks or you can bake them. The simple name of carrot fries can cause kids to suddenly just love them.
Veggie Chips
There are many different types of potato chips out there that are much healthier than other options. For example, veggie chips are a much healthier option but are still very tasty for the child.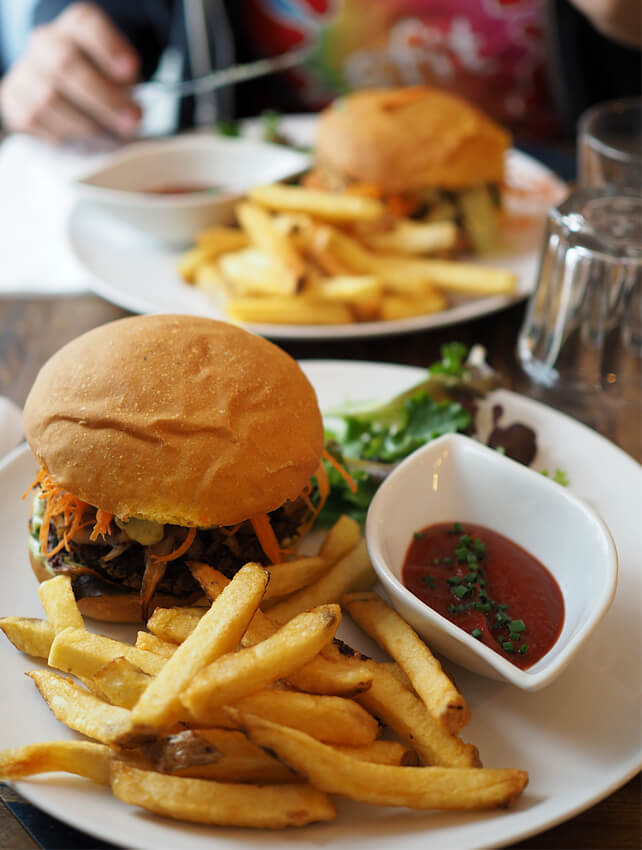 Burger
There are so many different types of ways to make a burger. They can have healthier meat options as well as a better bread selection (or no bread at all). There also can be vegetables that are layered on top of them. A burger can have a fun and healthy twist for children.
Pizza
You read that correctly, pizza! Why can pizza be healthy? There are a couple of different reasons. The first is that the dough could be made with someone healthier. For example, cauliflower pizza does not have a lot of difference and the children probably won't even notice the difference. It's delicious and such a healthy alternative. The other way is by having a thin dough and allowing them to make their own and have extra veggie options for on top. They are sure to be happy because they are making it with other foods they enjoy.
Yogurt
The final option is a simple one like yogurt. Yogurt is tasty and has so many different flavors to choose from. Most children also enjoy yogurt as well it is a healthy snack for them.
As you can see, there are so many different types of fun foods for kids that are available. Little things like switching the name of the food or just making it slightly different so that it is a normal food with a healthier twist can end up making a huge difference. We hope this list helped and you are on your way to being able to serve healthier foods but that are still fun for kids.