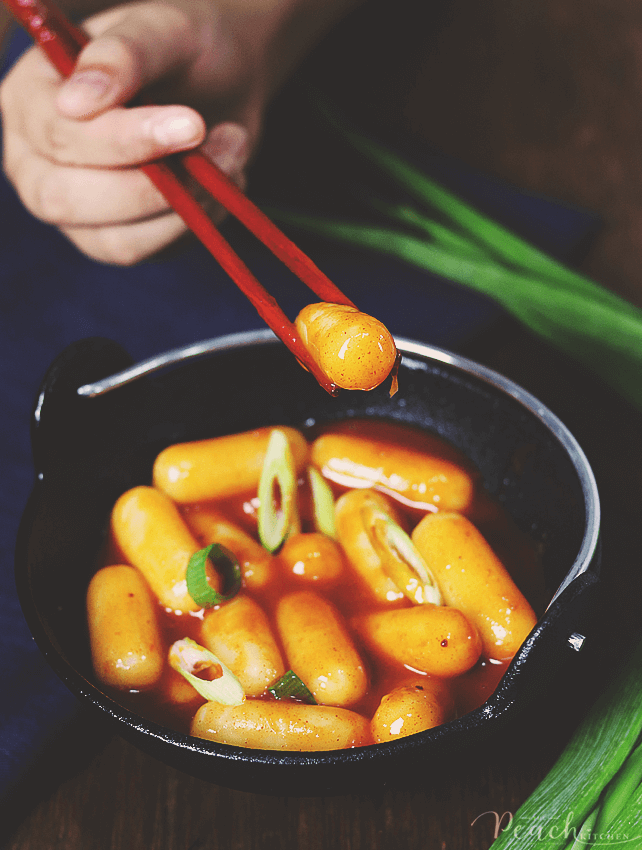 You know those delicious chewy, sticky rice cakes swimming in sweet, spicy red sauce you find in Korean restaurants? It's usually called tteokbokki or topokki.  Ay naku, super favorite yan ni Ykaie! She would always ask to buy whenever she sees a store selling it — even in bazaars.
When I cooked this Beef Gyudon, I bought the beef I used from this Korean grocery we frequent. Syempre ikot-ikot… tingin tingin ng fudang. And that's when I found out they are selling these ready made Tteokbokki (or topokki).
They have it in different shapes and sizes but what captured my attention is the cheese stuffed tteokbokki. We love cheese and anything stuffed with cheese gets a priority in my book!
I can't read Korean so I don't know what brand this is but it costs around ₱400+ per pack. The two smaller packs beside it is the ready-made sauce. One is mild and one is spicy. It costs ₱90 each and one pack of sauce is good enough for 1 big pack of cheese-stuffed tteokbokki.
To cook these yummy rice cake, all you need is to boil the rice cake in a small amount of water until it's soft and tender. It there's around 1-2 tbsp of water left when it's cooked, you may add the sauce. If there's a lot of water left, you'll need to drain it first before adding the sauce.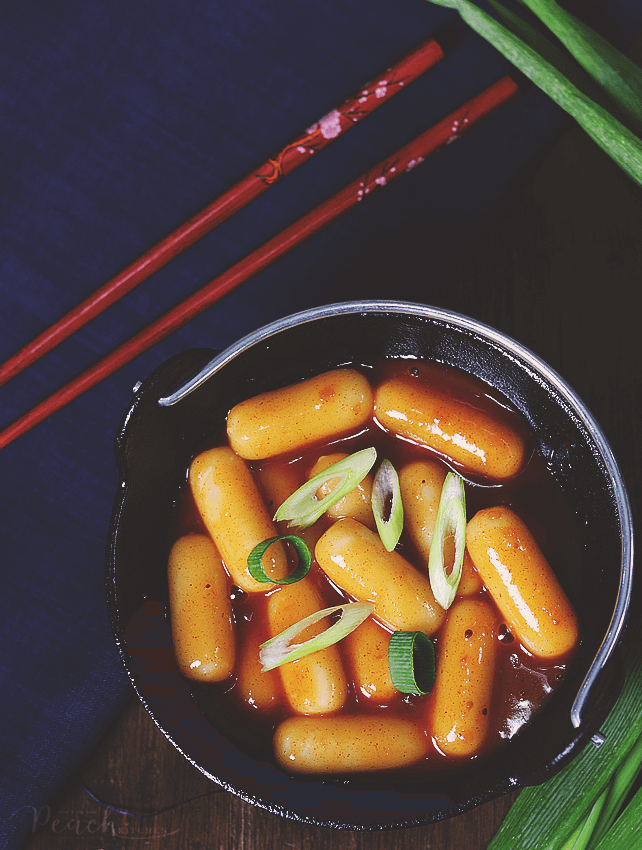 Bring the tteokbokki to a simmer with the sauce for about a minute. You may add some fish cakes if you like but it is a must that you garnish it with chopped leeks or spring onions. Ready to eat na!
It's cheaper pa rin to cook it at home, than if you order out. One serving may cost around ₱250 pero if you cook this at home, minimum spend would be ₱500++ and it's already good for 4-5 persons.
Do you eat tteokbokki? Where do you usually buy yours?