It is always so hard trying something for the very first time, you want to be an expert, but it usually does not work out that way. This is especially true if you happen to be more of an impatient individual. Learning how to make exquisite cocktails takes great time, taste and patience and many times we are not given the best of information. While you could spend hours researching how to make the perfect drinks it is too time consuming and you will more than likely end up with one heck of a hangover!
However, there is a silver lining in that cloud we can look to! We are going to show you everything you need to know and all the mistakes other people make. If you follow these simple tips, you will be making cocktails light years ahead of other beginners!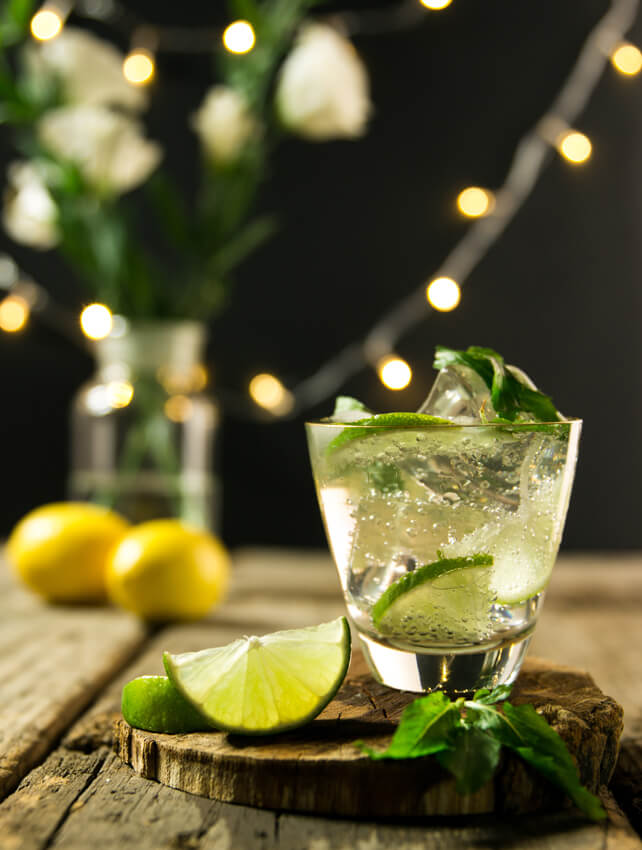 Keeping It Simple
There are many things in life that benefit from the KISS Principle and this includes learning how to tend bar at home. When you begin learning to make cocktails, it is important to "Keep It Simple, Stupid."
This is going to entail a few things:
– It is best to start with a basic set of spirits, typically ones that you really enjoy.
– Start out with those simple and uncomplicated recipes.
– Learn the beginning fundamentals of the art.
– Keeping It Simple, Stupid – KISS
Finding The Best Basic Bar Tools
There is no reason to go hog wild and purchase a full blown bar to get started, you will however, need a few essential items. These are going to be inexpensive items to start an incredibly fun hobby.
Graduated Shot Glasses – Keep in mind you are a beginner and not a professional bartender so set your sights low. In order to make a good cocktail you will need the proper ingredients and tools and this is one of the most important.
Cocktail Shakers – Whether you enjoy it shaken or stirred a good cocktail shaker is another essential element of this hobby. These are durable and can really help to make several drinks quickly. You can find multiple shaker guides online to help you find the best.
Bar Spoons – This may not be an absolute must, but no one's going to take you seriously if you pull out grandmas teaspoon set. For about 4 bucks you can grab yourself a truly unique and high-quality bar spoon.
Chill Glassware
One of the essential aspects of creating a stunning cocktail is to minimize dilution, so you are going to need to have the proper glassware Take some time and look online at some of the best glassware. Obviously, in the case of a warm drink like this boozy version of a pumpkin spice latte, where things end up warm you won't need to chill glassware. However, we'd advise the use of an Irish coffee glass for such a cocktail.
Refrigerated Fruits – Yes or No?
This is one that we were not quite sure as to whether it should be on the list or not. In this case, it is a technique as more of a tool. However, it is important to understand that refrigerated fruit will produce 1/3 less juice. So regardless of what you plan on mixing, you will want your fruit to come to a nice room temperature before you begin mixing as this will give you the best results.
Freshly Squeezed Juice
This is not going to be a real shocker here, but fresh juice is always going to taste better. You will want to squeeze it for about 30 minutes before you plan to use it as it will begin to degrade. While you may not have a juicer and fresh pineapple sitting in the kitchen to create an extraordinary Mai Tai, you should always strive for fresh juice.
Fresh Mixers
While fresh juice is an essential aspect, you should try to keep everything fresh. Simple things such as a fresh bottle of coke as opposed to one that was opened last week is going to have a profound effect on the taste and quality of drinks you create. So when creating your drinks always try to have fresh colas, tonics and other supplies ready and on hand.
Having The Right Ice
If all you have is regular freezer ice, it will have to do, but with just a little effort you can make a much far superior drink with better ice. In fact, there are several ways to help improve the quality of your cocktail ice, let's get started.
Filtered Water vs Tap Water – Always use filtered water as it is going to taste much better.
Boil your water and allow it to cool as this is going to help dissolve all of the air and minerals that typically make ice cloudy.
When storing your ice you will want to place it in a sealed bag which will help protect it from bad flavors.
The most important thing to remember is that dilution is your main enemy. Once you have prepared a cocktail serve it over fresh ice to help maintain a cool and refreshing flavor.
Keeping Vermouth Fresh
Vermouth is known as an aromatized wine, which means it is not going to have a high alcohol content for long shelf life. A simple rule of thumb to keep in mind, is no longer than 30 days. For most, a 375 ml bottle is all you need for the ultimate in freshness. You will also want to keep it refrigerated and that will help with freshness.
Measuring Ingredients
There is no way to make incredible drinks on a consistent level if you are failing to measure the ingredients. While it may be possible to eyeballs some of the simple drinks, this will become incredibly difficult for the more advanced to come down the line.
Mixing Correctly
The only way to properly mix cocktails is going to depend n the ingredients and there is always an ongoing argument. It is best to just keep things simple, you shake for thick components and stir those light mixers and distilled spirits. While it may seem to be a simplistic explanation, it is always best to KISS, and that is the best way to keep your cocktails.
We understand that this looks as though it is going to be a difficult road. But if you apply these simple tips you will learn the basics and be ready to move onto advanced techniques before you know it.