Hello Weekend! Our grocery day is usually during the weekend because that's when I don't wake up early to prepare baon and that's the time when I make a grocery list of the things we'll need next week. This weekend, syempre, we are shopping at Shopwise Commonwealth because it's Shopwise 21tastic Treats Anniversary Special. Alam nyo naman when it's Shopwise's Anniversary there are lots of Buy 1 Take One items, freebies, games, amazing discounts and deals, diba?
Let me share with you some of my good finds so you can take note and shop later.
Our favorite Mini ensaymadas from Bakers Kingdom are for ₱125 only for 2 packs of 6's. You get to save save ₱18. And they also have Ube Ensaymadas available which I have yet to try. Ang sarap ng ensaymada na to, grabe! It's super soft, cheesy, and creamy — perfect with coffee or even pangbaon ng kids.
I also discovered new items from Baker's Kingdom. These are not included in the anniversary sale but are always on sale. Those buns with grains and oats on top are at 30% off and the dinner rolls are worth ₱75 for two packs.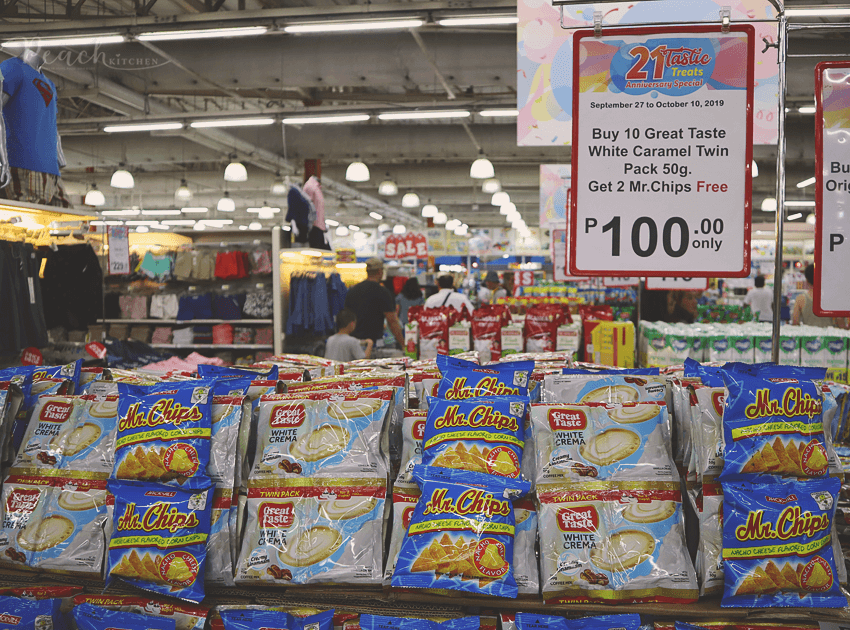 Get two Mr. Chips for free when you buy 10 Great Taste White Caramel Twin Pack for ₱100.
At dahil RICE IS LIFE! On sale din ang Mrs. Lam Dinorado Special Rice. You get 1kg free when you buy 5kg for ₱315. Ayan, kaya naman 10kg na ang binili ko para 2kg ang FREE.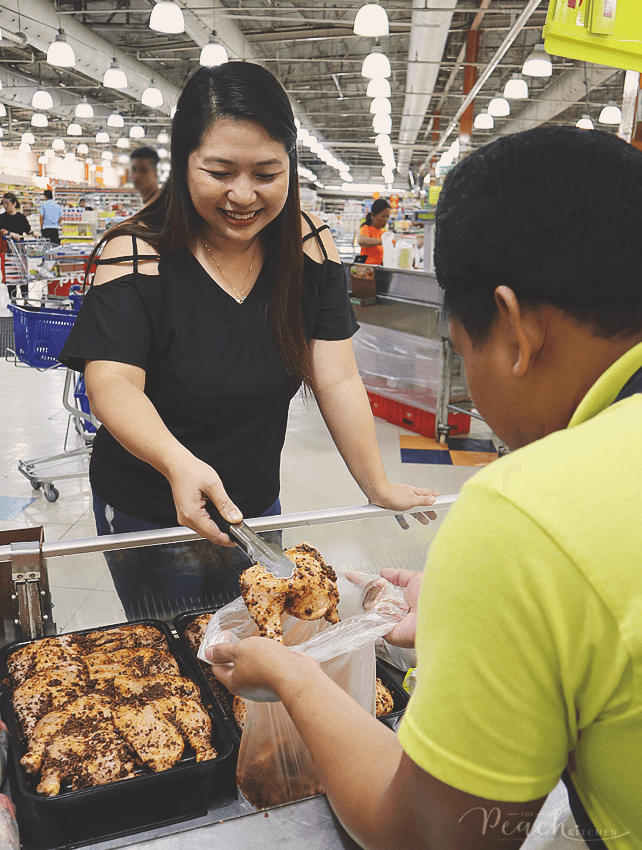 Kapag may rice, dapat may ulam din! Our favorite marinated chicken from shopwise is always on a Buy 1KG, Get 500g FREE. (Thank you kuya sa paghawak ng plastic habang ako ay namimili ng chicken leg!)
Ang lalaki ng quarter chicken leg nila diba? Sulit yan, 1 quarter chicken is big enough for two. What I love with their marinated chicken is that, it's perfect when you're too busy to cook or think of ulam. Simply fry it or leave it in the oven to roast, may ulam ka na.
O we have rice and ulam na. Ano pa ba ang wala?
Alam ko na — dessert! Selecta Ice Cream is also on Buy 1 Get 1.
If you Buy 1 Selecta Ice Cream 1.5L, you get Selecta Ice Cream Chocolate Ube 750ml FREE
Syempe we have to buy one 'cause Twinkle loves ice cream.
Fresh Milks for cereals in the morning. If you buy 1L of Alaska Fresh Milk, you get one Quaker Chocolate Chip Cookies Free. If you buy  naman 1L Magnolia Fresh Milk, you get 1 Magnolia Chocolait 200ml Free.
Have a great movie night and stock up on chips and soda dahil Buy 1 Get 1 ang Jack N' Jill Piattos Cheese for only ₱12 at Buy 2 Get 1 naman ang Coke 1.5L for ₱119.
Pero aside from those great deals, ito talaga ang the best. These items that gets you x21 points on your WiseCard!
Imagine, just buy these items and automaticc na x21 ang points mo which you can save and usse on your next grocery. Twinkle's milk is Nido 3+ kaya naman ang saya-saya ko dito sa x21 points.
If you don't have the WiseCard, no worries. You can download and use the WiseApp. It's like an upgraded Wise Card. It's a card-free, hassle-free shopping rewards companion wherein you can earn and redeem points, check your points in real-time, and get access to the latest deals and steals at Shopwise.
The discounted items I showed you are available until October 10, 2019 only so shop at your favorite Shopwise branch ha.
To know more about Shopwise, drop by www.shopwise.com.ph
or visit their Facebook Page: https://www.facebook.com/ShopwiseSupercenters/