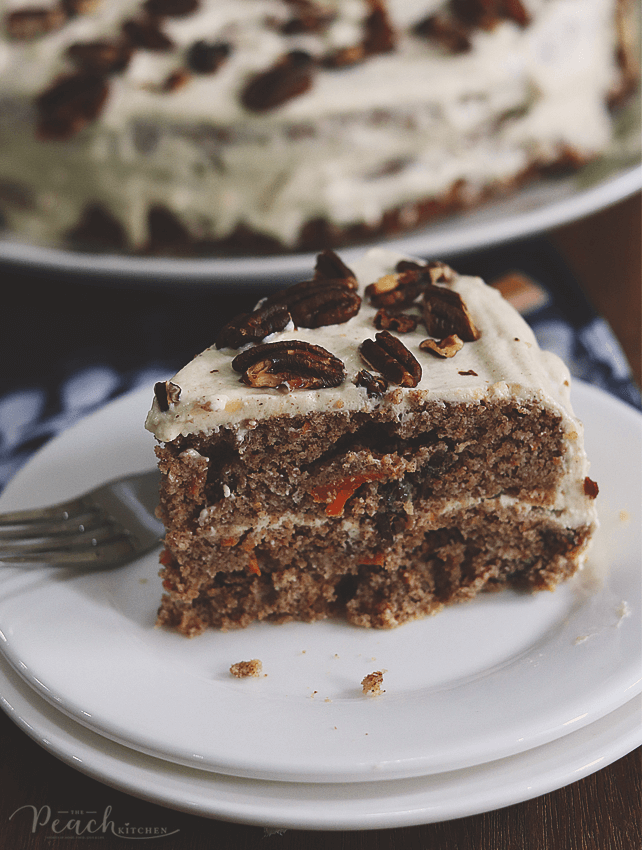 Aside from not being able to cook and eating take out or ordering from Grab Food, there was pizza last week. Yes, my dears break muna kami ni Keto because Twinkle got sick last week. Puyatan galore, pagod , and worries the whole day everyday — and so we had a bit of comfort food for stress eating.
This is how Twinkle looked and her fever was on and off.
peanutbutter♥ and I was worried nga na baka Dengue. Thankfully hindi naman. And after two days pa lumabas yung real reason ng fever nya– coughs and colds! Kaya ngayon walang tahulan at singahan naman dito…
We are back on Keto because carry na ulit magluto… Of course, sweets and desserts comes first…
And so I am sharing with you this delicious Keto Carrot Cake recipe.
First, let me tell you that I'm not an expert in baking. I bake because I want to eat baked goodies and I have preferences as to the taste, sweetness, ingredients of these baked goodies that I want to eat. I seldom bake whole cakes because I can 't make it pretty… LOL! It's always delicious but I really can't make it pretty…hahahuhu
Another reason why I don't bake whole cakes is that, I want to slice it into four and call one quarter of the cake one serving…. heeheeeee
This Keto Carrot Cake divides into 12 servings, though and one slice has 6g carbs, not bad even if you're on strict keto. You just have to plan your meals to make sure you stick to 20g of carbs for the whole day.
I'm leaving you the recipe below and a guarantee that this will satisfy your cravings!
Print
Low Carb Sugar Free Carrot Cake (Keto Carrot Cake)
Carrot Cake
1 cup

unsalted butter, softened

½ cup

brown sugar substitute, I used Lakanto Monkfruit Sweetener Golden

1 cup

sugar substitute, I used Erythritol

5

eggs

2 ½ cups

almond flour

2 1/2 tsp

baking powder

½ tsp

sea salt

2 tbsp

cinnamon powder

1 tsp

ground nutmeg

2 cups

loosely packed freshly grated carrots

1 ½ cups

roughly chopped pecans (reserve

½ cup

for topping)

½ cup

heavy cream
Cream Cheese Frosting
1

(12oz) cream cheese, softened to room temperature

1/2 cup

unsalted butter, softened

3/4 cup

powdered sugar substitute, I used powdered Erythritol

1/2 cup

whipping cream
Instructions
Make the Carrot Cake
Preheat the oven to 350ºF.
Grease both the bottom and sides of two 9 inch pans and line them with parchment paper.
In a large bowl combine the almond flour, baking powder, cinnamon, and nutmeg. Mix well.
Using your mixer, cream the butter and both sugar substitutes until light and fluffy.
Add the eggs one at a time.
Pour in the heavy cream and let it combine well.
Add the freshly grated carrots and mix well till fully combined.
Add the almond flour mixture to the wet ingredients and mix well.
Take your mixer off and stir in the chopped pecans by hand.
Transfer the batter evenly between the two prepared baking pans.
Bake for 35-minutes or until done. Use a toothpick to check for doneness
Allow the cakes to cool in the pan for 10 minutes and then transfer to wire rack to cool thoroughly.
While the cake cools make the cream cheese frosting.
Make the Cream Cheese Frosting
Using your mixer, beat the cream cheese and butter on high speed until light and fluffy.
Scrape the sides of the bowl to make sure they are well incorporated.
Add the powdered sweetener a little at a time until you've used everything.
Pour in a the whipping cream a little at a time until light and airy. About 2 minutes.
To Frost the Cake
Make sure the cakes have cooled completely.
Put one of the cakes onto your cake plate.
Put around half cup of frosting and spread it evenly.
Add the next cake layer on top of the first and the add about another 1/2 cup of frosting on top. Spread it evenly. Use the rest of the frosting to frost the sides of the cake.
Sprinkle the rest of the chopped pecans on top.
If you have leftover frosting, you can serve it on the side off the cake to those who wants extra frosting. Enjoy!
Notes
The nutrition information provided are only estimates based on an online nutritional calculator. I am not a certified nutritionist. Please consult a professional nutritionist or doctor for accurate information and any dietary restrictions and concerns you may have.
[foodie-nl id="29631″]
♥ If you make this recipe, kindly snap a photo and tag @thepeachkitchen on Instagram (OR hashtag it #thepeachkitchen). I'd love to see what you cook!