Regular cleaning may be hard to keep up with, but it has the ability to determine the state of your health. This is particularly true in the kitchen, where the substances you put in your body are prepared. It can be difficult to know where to start in this process. So, here are four tips for keeping your kitchen safe and clean.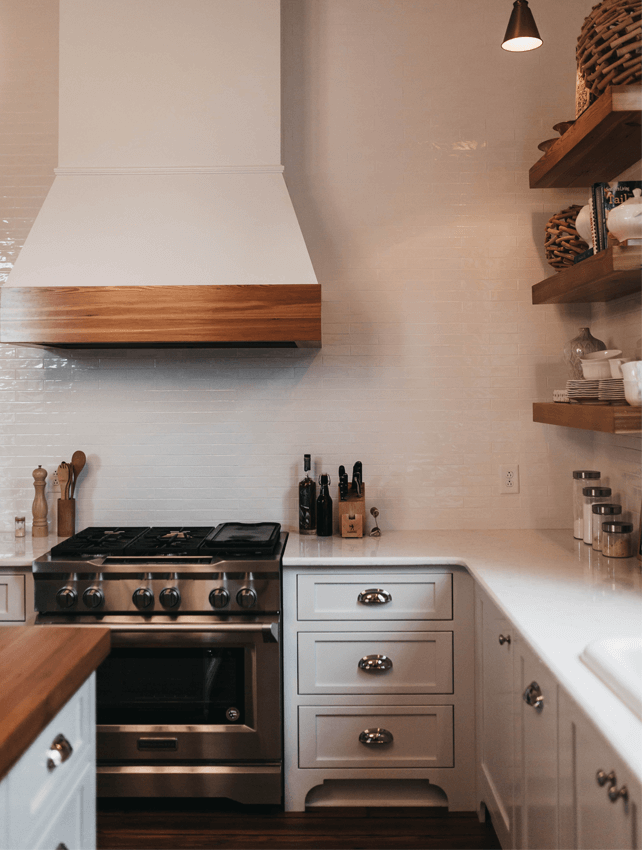 1. Regularly Clean the Counter
Your kitchen counter is probably the basis for your cooking processes. Multiple forms of food and liquid are put on it every day, and chances are that some will spill. Therefore, neglecting to regularly clean your counter is essentially asking for germs to accumulate. Engineered stone surfaces such as Aberdeen quartz countertops can be cleaned with dish soap and warm water. Stains may be removed by using a nonabrasive sponge and glass cleaner. Laminated surfaces can be cleaned similarly, but it may be more useful to soak stains in baking soda and water. Wooden counters may be cleaned with warm water and white vinegar, and stains can be treated with lemon juice.
2. Make the Space Simple
It's hard to clean your counter or tell if things are dirty when your kitchen is overly crowded. A busy countertop is also more likely to invite germs or bugs. Try to give each product a home in a cabinet or pantry. Only put things on the counter that belong there, such as spices and a coffee machine. If you're attached to multiple items being on the counter, consider hanging baskets above the surface. This will free up space to clean without taking things away.
3. Organize Everything
Neglecting to put things away can result in a multitude of issues. After all, it's arduous to store something when you have no idea where it goes. This is why organization in the kitchen is so important. Try to make sure that each type of food is paired together at the very least. Even if you don't want to match each type of bean together, you should still have all the beans in one spot. Don't throw things into the pantry and hope it will all work out. It's also wise to invest in different types of containers. Keeping items in the original casing is bound to attract bugs, and new containers allow for more storage options.
4. Fix Messes Immediately
It's tempting to leave a mess alone for a little while, especially if it seems inconsequential. However, kitchen messes can take a turn for the worse if not properly tended to. Water buildup may cause the creation of mold. Food stains can attract ants and leave permanent marks. This also applies to your dishes. You may be inclined to letting dirty items pile up in the sink, but it could result in odors and the aforementioned problems. It's also harder to convince yourself to do the dishes if there's more to be cleaned.
Cleaning your kitchen may not be the most glamorous project, but it needs to be done. If you follow the above tips and work regularly, your kitchen may be safe in no time.