Nuts, especially raw nuts, are absolute nutritional powerhouses. Although calorically dense, moderate nut consumption is actually associated with healthy weight loss, and the latest scientific evidence points to a strong correlation between nuts and longevity. Some studies show that consuming a handful of nuts may even extend your lifespan by two years! Moreover, nut consumption is associated with a reduced risk of major chronic illnesses, such as heart disease and diabetes. For example, did you know that almonds may improve a person's blood cholesterol status and at the same time increase vitamin E levels in the plasma and red blood cells?
Why are nuts so good for you? Nuts (and seeds for that matter, like Chia and pumpkin) contain a wide spectrum of beneficial micronutrients such as LDL cholesterol-lowering phytosterols, circulation-promoting arginine, essential minerals, and antioxidants.
Dr Sule suggests adding pumpkin seeds to your everyday diet as they are rich in proteins and polyunsaturated fatty acids. "Its high levels of squalene and Vitamin E protects the skin from UV damage and other radiations," confirms Dr Sule.
In particular, Brazil nuts are some of the most nutritionally-dense nuts around. Native to the Amazon rainforest of – you guessed it – Brazil, Bolivia, and Peru, Brazil nuts have a smooth, buttery texture. They are energy dense and high in nutrients. In particular, Brazil nuts are one of the most concentrated sources of the essential mineral Selenium available. Consuming Brazil nuts on a regular basis may benefit your health in a wide variety of ways, including reducing inflammation, regulating your thyroid gland, supporting your immune system, and boosting heart and brain function.
But how do you incorporate Brazil nuts into a healthy diet, aside from just popping them in your mouth as a snack once a day? One of the best ways to include nuts in general into your diet is to create sauces, dressings, and toppings using nuts. This will help you combine nuts with other healthy ingredients while ensuring you don't over-indulge by just eating nuts by themselves. Another way is to just grab it on the go using super convenient packages like trail mix. Just put it in your bag and enjoy a healthy snack later.
We've included two amazing and easy recipes below for including Brazil nuts into your diet in creative ways on a regular basis.
Brazil Nut and Cashew Nut Parmesan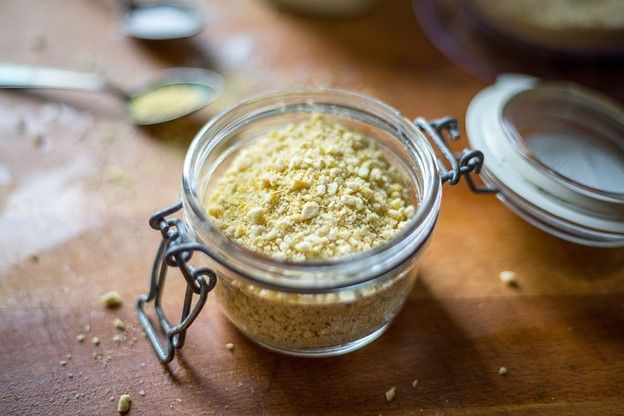 Trying to avoid dairy but missing the delicious flavor of a shredded parmesan topping? Try this recipe as an alternative, which can be used on pasta, popcorn, and even as a topping for a dairy-free caesar salad.
Ingredients:
¼ cup brazil nuts
¼ cup raw cashews
¼ cup hemp seeds
½ teaspoon sea salt
½ teaspoon onion powder
½ teaspoon garlic powder
Optional (but recommended): 1 tablespoon of nutritional yeast
Directions:
Place all ingredients in a Vitamix or food processor and pulse to create the desired crumbly consistency. Make sure you don't blend the mixture too much or else it will not achieve the desired effect.
Store your brazil nut parmesan topping in an airtight container – like a mason jar – for up to two weeks in the fridge. It will work as a fantastic savory topping for all sorts of dishes, including fish (try using it as a topping for baked tilapia or sea bass), salads, soups (like tomato or minestrone), air-popped popcorn, or even grain bowls.
Vegan Brazil Nut Fudge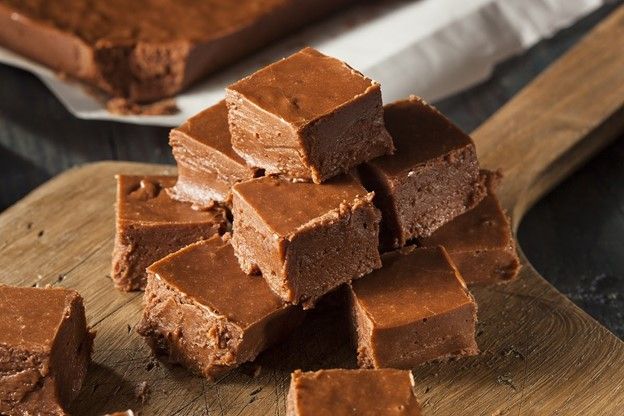 Brazil nuts don't need to be used just for savory dishes. The creamy nutty texture and flavor of Brazil nuts are perfect for making healthy desserts. If you've got a sweet tooth but you're trying to stay away from sugar, try this recipe on for size. It makes an amazingly nutrient-dense snack or dessert to curb your sweet cravings in the healthiest way possible!
Ingredients:
¾  cup raw organic Brazil nuts
½ cup raw organic almonds
⅓ cup pumpkin seeds (pepitas)
2 medium dates, pitted
⅓  cup raw organic cacao powder
½ teaspoon maca
½ teaspoon mesquite powder (optional)
1 teaspoon vanilla extract
4 tablespoons coconut sugar
½ small ripe banana
½ teaspoon sea salt
½ cup raw organic cacao powder for topping
Directions:
Add the pumpkin seeds to a high-speed blender and process until it reaches a nut-butter consistency. Remove and set aside.
Combine the Brazil nuts and almonds in a food processor or blender, until a flour-like texture forms. Be careful not to over blend. Unlike the pumpkin seeds, you don't want this to turn into a nut butter quite yet.
Add the pumpkin seed butter, cacao powder, maca powder, dates, mesquite (if using), vanilla, and coconut sugar. Blend well until moist and sticky.
Add the banana and salt and blend again to combine well.
Make sure you don't over-blend, as we mentioned before. It will separate the oil from the nuts and make it difficult to spread the fudge.
Transfer your mixture onto parchment paper or into a silicone pan and use a spatula to spread it evenly, about 2 inches thick.
Use a knife to score the fudge into even squares and place the pan or parchment paper into the freezer for one hour.
Remove from the freezer and enjoy it immediately! You can add some cacao powder or hemp seeds on top for a nice crunch.