There is no other day important in a couple's life than the arrival of a baby. It is the most momentous day of their married life. They always want to share their happiness with people that matter in their life. When it is time to send out birth announcements, they face a dilemma – who to send the announcements to?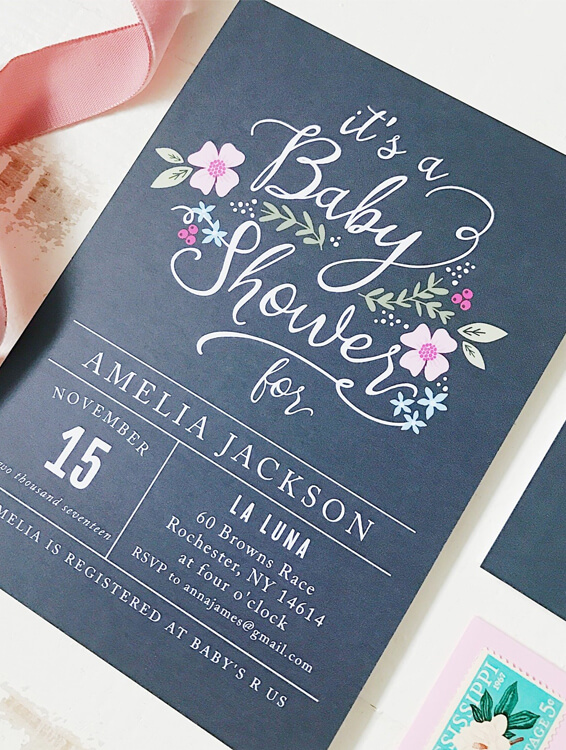 In this article, we will cover in detail who to send birth announcements to. After reading this article, the parents will have a clear understanding, and they can move on to the next stage of designing the birth announcement. It will also explain who to avoid sending it to and the reasons for that.
Immediate Family
They are the most important people, and telling them about the newborn as early as possible is a must. It is common that the immediate family is present with you at the time of birth. In that case, informing them is of no use.
However, sometimes people live away from their parents and siblings due to various reasons. Although the family is aware of the expected date of birth but sometimes the date is not exact. They are waiting to be informed of the arrival of a new family member. In such cases, the parents should immediately inform them of the birth as it increases family bonding.
One of the parents can directly call them as preparing a baby announcements card would take time. They can also inform them through social media.
Close Friends
Close friends are always beside you through thick and thin. Therefore, including them in your happy moments is a good gesture of informing them of their importance. After family, they are next in line.
The parents should send an informal text to close friends just after getting out of the hospital. This can be followed by sending out a card or invitation to a celebration party later on.
Other Friends, Family, and Acquaintances 
There is no need to immediately inform people other than close daily and friends immediately. The parents can wait for the announcement cards to arrive and then send them to other friends and people. These include co-workers as well.
One way to inform them quicker is by putting up a post on social media. This way, the parents will be able to save a lot of time and money. However, if you are concerned about privacy, then this option is not viable as it will be visible to everyone.
In case of an unwellness
If the newborn is suffering from a disease or needs medical attention, then parents should inform the immediate family and close friends only. They should avoid informing other people. It is because they will be able to help them stand strong in tough times.
Other people can be informed once the baby is well.
Conclusion
Whether it is a baby girl announcement or a boy, sharing it with others is a natural step. However, as indicated earlier, parents should inform people important to them as early as possible and make the formal announcement later on. It is a momentous occasion and should be celebrated with your loved ones.