On every occasion, cake is seen to be present as it helps to celebrate any success. While a cake is more than just icing and bread, it now carries various beautiful designs that'll help to match the theme and mood you're going for. This way, you can allow the cake to be a part of the decoration while becoming a delicious treat.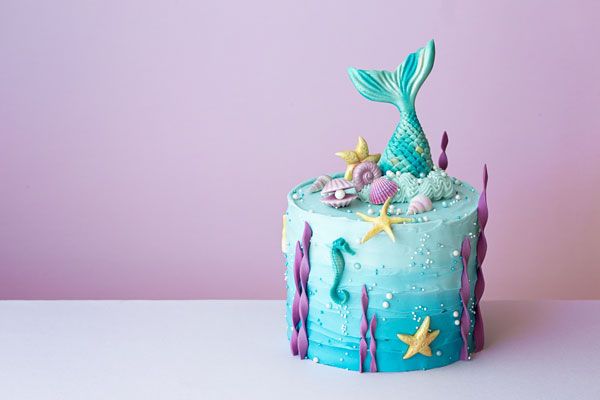 Decorating your cake into something else has been an ongoing trend in the pastry world. From basic icing to a more complicated design, the cakes can have it all. If you're planning to create a trendy cake, listed below are some popular cake decorations you might want to try:
1. Airbrushed Cake
Most well-decorated cake plays with various colors to add life to the cake. A basic and plain white cake might not look too enticing and attractive as it can appear flat and lifeless. With pops of color, you can allow your cake to look royal, fun, minimalist, or classic. While there are plenty of ways to add color to your cake, such as using food coloring, there's a new way you can add colors that'll help to add depth and design, which is airbrushing.
Airbrushing a cake is getting more popular each day since you can play with various shadings and designs. It could help imitate a marbled design or even an ombre effect, which could take forever, especially if you plan to do them on the icing. With an airbrushed cake, you can quickly apply color and play with various designs, that'll surely help to give it a nice pop.
2. Pressed Flowers
A few years ago, many cake decorators used fresh flowers as the main attraction for their cakes. It will help them save time from creating custom flowers that could take hours to freeze up and gently place them on top of the cake. While they're edible, the care for icing flowers can be more challenging as they melt faster than the rest of the cake. With that, using actual flowers has been a great alternative while also adding life to the cake.
However, today's times have given a cake a new update, and now it uses pressed flowers instead of the traditional stemmed flowers. With pressed flowers, you can allow your cake to look more vintage and minimalist without compromising its design. You can let the plain white background emphasize the color of the flower and bring more life to your cake. 
3. Mini Cakes
Some people would love to have cake for themselves to savor as they just need to have sugar in their tummy. However, regular cakes are quite large and too big for a single person to eat. To help people fulfill their cake cravings without forcing them to eat a large cake, you might want to consider serving mini cakes as they're small and easy to eat. This way, they don't have to fill themselves with cake and enjoy a small piece that they can comfortably finish all by themselves.
Mini cakes are like regular cakes but in smaller and cute sizes. With its admirably smaller size, you can play with various decorations that'll look well for its size. In most cases, minimalist designs are perfect for mini cakes as you don't have to worry about being too plain as they can actually be more modern and unique. You can use mini cakes for your own fulfillment or gift them to your friends celebrating a small milestone or success in their lives. It would be a great gift that could help them feel special without being too grand.
4. Custom Toppers
If you're using a cake as celebratory food, it deserves a beautiful topper that'll help match the theme and mood of the party. This way, your cake can flow well with the party and be a great centerpiece of the day. While adding regular icing decorations would never go wrong, going for a trendier option would always help to improve your cake decorating game. This way, your cake can be unique, beautiful, and be the talk of the town.
There are plenty of custom toppers that you can choose to include in your cake. You can create a cartoon version of the married couple, a puppy, an animal kingdom, a kid's favorite cartoon, or even a Santa hat cake pop. While you can print out some decors, having a 3D topper would surely help to add beauty to it. All you have to do is play with fondant, and practice makes perfect. While the process might be challenging, creating the well-crafted topper would surely help make your cakes cost more, improving your income.
Takeaway
Decorating a cake will always be a fun activity to do alone or with your kids. As you plan on selling cakes, creating a trendy design would help to boost your income and attract more clients as possible. While some might require you to learn new skills, the benefits it'll bring to your shop would be worth it. Plus, it could be your edge over your competitors, making your cake shop one of a kind.