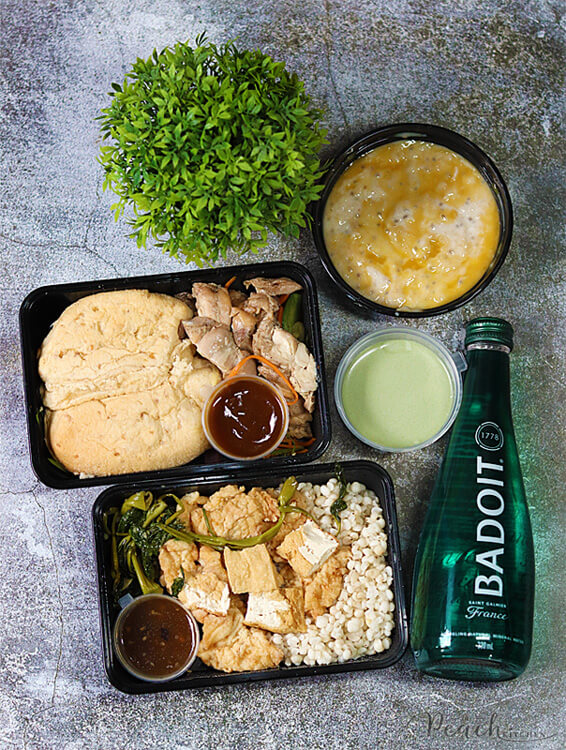 ASPIRATION
"It was a Backyard Idea." This is  the first thing that comes out of the owner's mouth when you ask where it all started. 
It started as an idea full of raw zeal and aspiration from different people with different personalities, backgrounds, and upbringing in life at a place where you usually eat, drink, and play. Young people at the peak of their quarter life inspired each other to venture on a business that has a very vague future. 
A business in the food industry delivering calorie counted meals was created and launched in a matter of one month, serving individuals in the central business district.
CONFIDENCE
"Yummy Diet" the only name that embodied confidence and hope in pursuing and battling in an industry where the needs are high and ever demanding. They knew from the very beginning that "Yummy Diet" will be the foundation of their company. 
Five Individuals, hungry for success, growth, and self development, started and made a breakthrough just by doing what needs to be done. From planning the concept to calling potential clients, picking the right ingredients to cooking, meal prep to delivery. It was not perfect but it was enough to keep going.
Like every startup business with a few people involved, they relied on themselves and did the groundwork. Exhausting their resources and patience just to make the business grow to what they dreamt it to be. Gaining more than fatigue and money, they gained humility, self respect, and self confidence. 
MOTIVATED
Time passed and 2014 came. Yummy Diet upgraded from a simple backyard business to a small office and small commissary. From five people to an inspired and motivated group of professionals. 
Dependent on their flagship program, Low Cal by Yummy Diet, they grew to be one of the most reliable brands delivering calorie-counted diet meals. Serving clients within the vast urban jungle of metro manila.  
Innovating to become the number 1 brand, Yummy Diet transferred to a bigger office with a bigger commissary back in 2016. This was the start of the company leaping to make a name in the market, to be known, to develop a community. 
Yummy Diet expanded their reach to different markets other than clients from CBD. 2017 they developed Low Carb High Protein meal program followed by KETO & DASH meal program in 2018.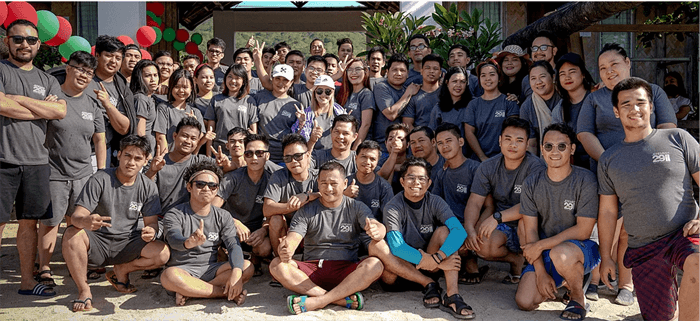 INSPIRE
To provide nutritious food to Filipinos at the same time educating them in having a healthy lifestyle, Yummy Diet continues to inspire change through food.
For the Month of October, 2021. Yummy Diet is celebrating its 8th Anniversary and the company has grown to more than one hundred employees serving individuals who aspire to a healthy lifestyle in Metro Manila, selected parts of Cavite, Laguna, Rizal, and now Bulacan. 
Transferring to a bigger place solely for the main office and retaining the other as our commissary. Yummy Diet is undoubtedly going to be a brand strong enough to be known not just in serving diet meal programs but also a brand that inspires change through the lifestyle we share with our community. 
As they continue to learn and innovate, it is their social responsibility to help out our fellow frontliners by providing a healthy meal and giving a short talk about healthy eating habits.  They continue to look for more ways to inspire people to have a better lifestyle.
It is part of their plan to further share a practice not just limited to eating food but also sharing an active lifestyle and having good mental health. Starting from within the company to their clients and partnering with other brands who share the same mission as them. 
Just like every cooked meal, they start by knowing what they want to eat. Maybe they've seen it in TV commercials, social media, billboards, or just a random craving. They plan their day ahead to give time to go to the grocery then go home with a smile knowing they'll satisfy their cravings and do the mise-en-place. They became their very own Chef and do the cooking how they want it to be until the moment we finally eat. Everyday is an infinite possibilities of cravings.
Their journey is an inspiration of great cravings for healthy, and satisfying food. Every journey has its inspiration and we have theirs. The owners were inspired and people were inspired by them. Now they continue to crave for greatness, for the healthiest and more satisfying food that can and will inspire!
Yummy Diet aspires to build a community that inspires change through food and shares a practice of living a healthy lifestyle, the Yummy Diet LiveStyle.