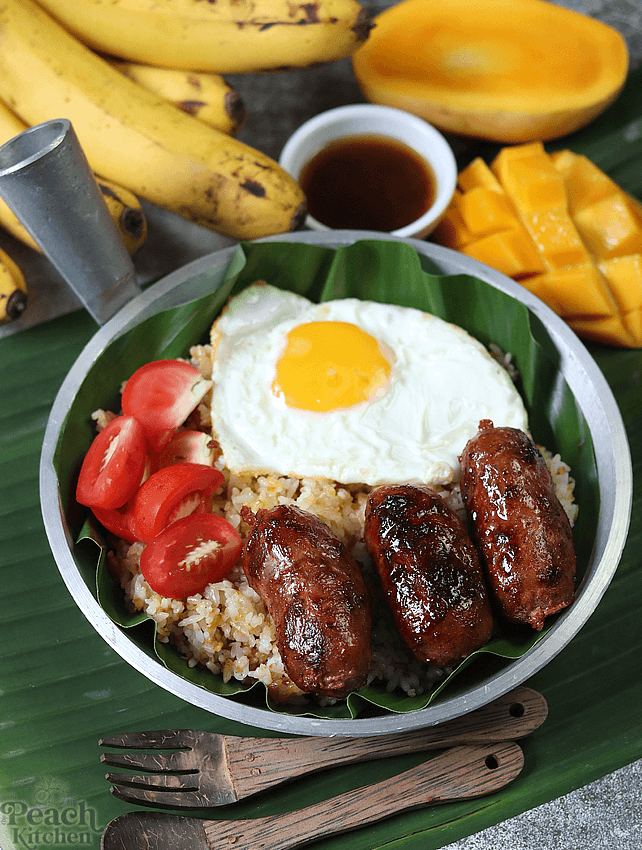 Today's lunch is…. dyaraannn! — LongSilog! Yes, lunch sya today because it's the weekend and everybody slept in and woke up late. You already know how much my family loves longganisa, we can eat LongSiLog everyday and have it for breakfast, lunch, and dinner. We actually made it a point to try the different types of longganisa of the different provinces here in our country as much as we can. Kaya naman we have another kind of longganisa to share with you today.
Today's longganisa is the Classic Bulacan Garlic Longganisa from Bulacan's Prime.
Bulacan Garlic Longganisa, as the name implies, is from Bulacan, Philippines. It is a type of de recado longaniza which means it's garlicky and savory. It's made with lean pork but has chunks of pork fat all over which is a delight in each bite… making you want to eat more garlic rice…LOL!
We also love the Sukang Paombong from Bulacan's Prime — it's sour, sweet,and spicy — bagay na bagay with their longganisa.
Bulacan's Prime is the Home of Bulacan's Garlic Longaniza. They specialize in producing Authentic Bulacan Garlic Longganisa.
Bulacan's Prime Specialty Stores also offer different Bulakenyo premium meat products such as Tocino and Tapas. They also have Sweet Longganisa and Spicy Longganisa and other products like kimchi and pickled radish.
We haven't tried their other products yet but I'll definitely share them with you when we do.

Check them out and order from their website: http://www.bulacansprime.com/
FB Page: www.facebook.com/bulacansprime