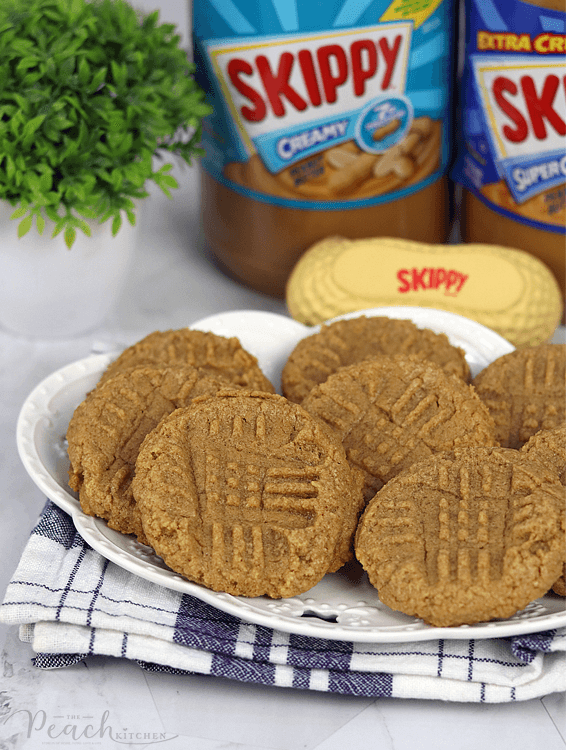 This is by far the easiest and most delicious peanut butter cookies I've made and tried. Grabe! I could easily eat three cookies in one sitting kahit bawal sa akin — as in ganun sya kasarap! This is one of the reasons why I seldom make cookies. I can't keep myself from eating it — lalo na kapag masarap or if it's my favorite flavor. AND I. LOVE. PEANUT BUTTER.
This recipe didn't call for any flour — it's just peanut butter, egg, vanilla, and sugar. So feeling ko this is just baked peanut butter — and I'm in love…. LOL! Kidding aside, You must give this a try because I guarantee that  you and your kids — especially your kids — will love these.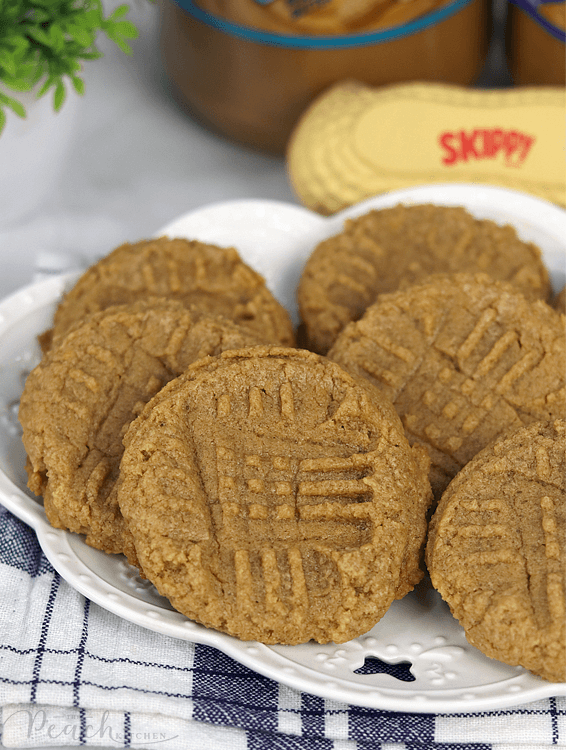 But it's a little bit sweet for my taste. A little bit lang naman so I'm trying this again with a little less sugar and if I got the same yummy result, then I'm sharing it with you again.
Print
4 Ingredient Peanut Butter Cookies
1 cup

SKIPPY® CREAMY PEANUT BUTTER

1 cup

sugar

1

egg, slightly beaten

1 teaspoon

vanilla extract
Instructions
Preheat the oven to 160 °C. Combine all the ingredients in a medium bowl. Shape the dough into 2.5-cm balls. Arrange the cookies on ungreased baking trays 5 cm apart. Gently flatten each cookie and press a criss-cross pattern into the tops with a fork.
Bake for 12 – 15 minutes or until lightly browned and slightly puffed.
Cool completely on a wire rack before removing from the baking trays.