I love eating salads. I love eating it not only because I want to be healthy or nagda-diet ako. I love eating it because IT IS HEALTHY, it is filling, and most of all — masarap sya! That's is why I make it a point to make salads that I like or salads that I would love the taste. Yes, I buy salad dressings from time to time especially if I really like the dressings, I'm too busy and have no time to make it, OR when I'm too lazy to make it. Yeah, you know, we all have our tamad days. Pero I have a new dressing that I'm crazy about these days — it's this Creamy Mango Dressing.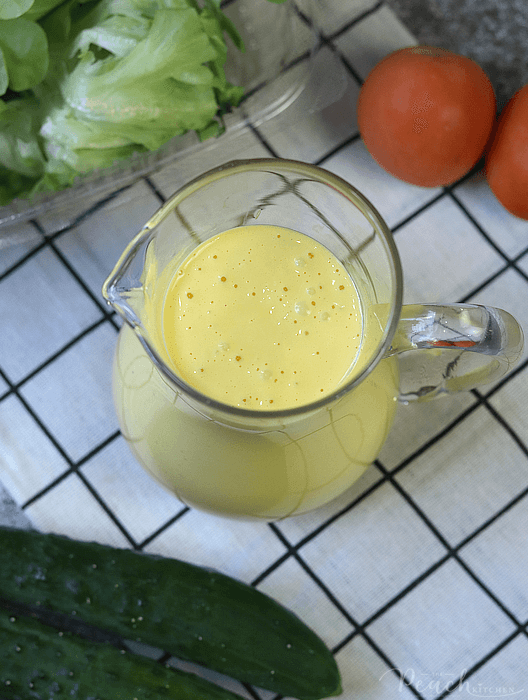 I was able to try this when I bought one of those ready-to-eat salads from the grocery and I really loved it. It's fruity and very refreshing. Syempre I tried to replicate it at home para mas mura…LOL! And it's so easy to make… I made this using JML Nutri Blitzer (You can buy it here: https://tinyurl.com/JMLNutriBlitzer)
WATCH THE VIDEO HERE: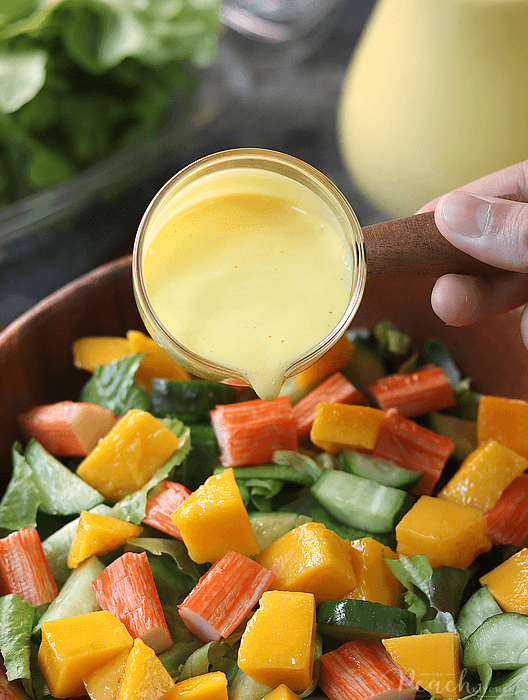 It's perfect when you put it on a Kani Mango Salad. It enhances the taste of the mango and it gives more flavor to it.
Notes in making this dressing/dip:
Use sweet ripe mango
You may add more milk if you prefer a thinner dressing
This will keep fresh for at least 8 days in fridge.
WHERE CAN YOU USE THIS DRESSING?
This is a versatile dressing/dip. You can use this for salads, as veggie dip, dip for french fries, or add jalapeno and use this as buffalo wings dip.
Print
Creamy Mango Dressing
1 cup

mayonnaise

1

big ripe mango – peeled, pitted and sliced

1 tablespoon

honey (optional)
pinch of salt (optional)
calamansi juice

2 tbsp

milk (optional) — add more for thinner dressing
Instructions
Puree the mango using a blender.
Add the mayo, honey, salt, and calamansi juice and mix until combined.
Add milk if you want a thinner dressing
Transfer to a jar and keep refrigerated.