I am eating this Kani Mango Salad almost everyday for the past week. This has been my go to salad for almost two weeks now and I even made the Creamy Mango Dressing so I can have a really delicious experience with this. My LPRD (Laryngopharyngeal Reflux Disease) has been acting up again so as much as possible I want to eat healthy and fresh food. I don't want to sacrifice the taste, though — it has to be delicious as well.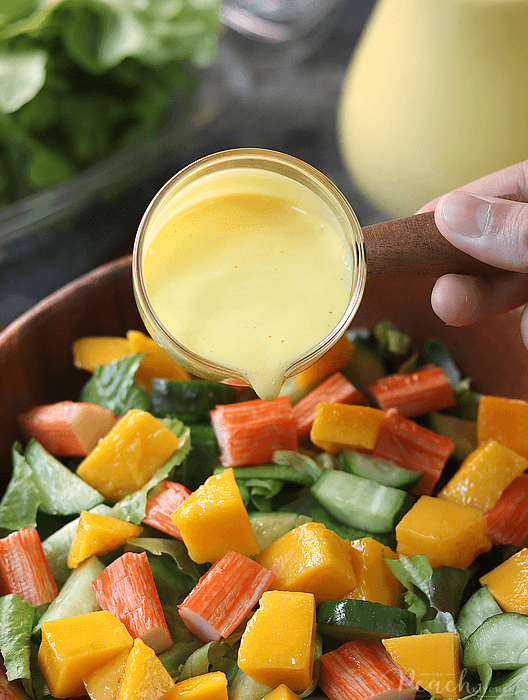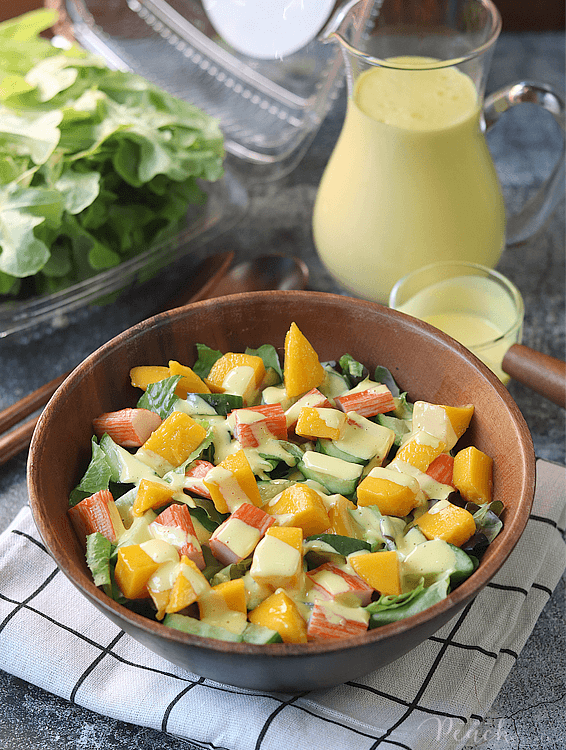 This Kani Mango Salad is a little bit different from the Japanese version in the sense that it's prepared differently and it also has a lot more lettuce but it kind of taste the same except mas madami yung mango taste because of the dressing.
What kind of salad have you been eating lately?
Print
Kani Mango Salad with Creamy Mango Dressing
Mixed greens or romaine lettuce – I used romaine, green salanova, and red salanova
kani – imitation crabsticks , cut into pieces or shredded
cucumber, sliced
mango, diced
Instructions
Layer the lettuce (or different kinds of greens) on your serving plate and then assemble all the other ingredients on top.
Top it with the cucumber, kani, and diced mango.
You can serve the dressing drizzled on top of the salad or separately.
Serve immediately. Enjoy!