This L♥ve month, the health buff, KALE marries the flabby but hottie, BACON in this Hot Kale and Bacon Dip..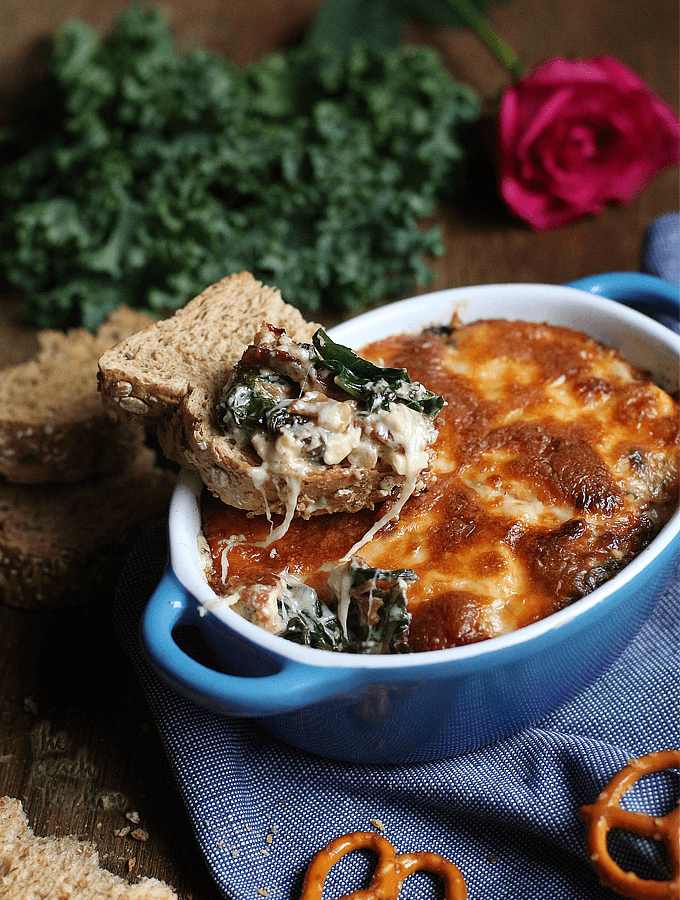 In line of the recent Valentine's Day, let me show my love for you by making something out of bacon (I know you how much you love it!) and kale, one of the world's healthiest food.
Just so you know, Kale is not common in my part of the world but somehow the universe has conspired for me to find them. First at a grocery near my house and then at the Sunday market — not too far away from home as well.
I think the universe is telling me a secret message — and it's to continuously feed my body healthy food…..
but I heard a whisper too.. "psssst, don't forget the bacon".
..and so here it is, something to fall in love with — Hot Kale and Bacon Dip.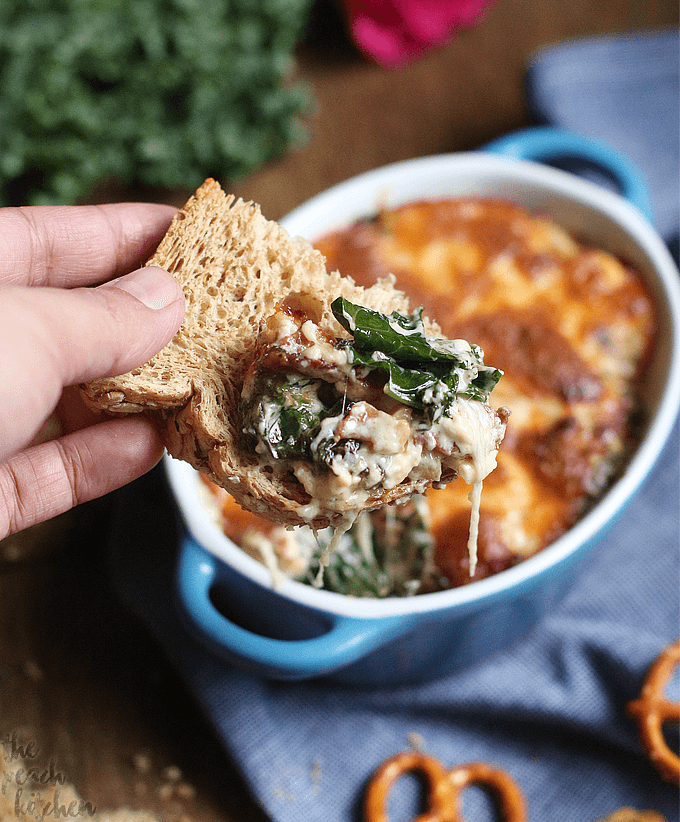 Let's just call this my Kale Initiation…..LELz.
It's gooey, cheezy, creamy, bacony, kaley, and oh so yummy! You won't regret making this dip. EVER.
I was originally planning on a thin dip.. something for chips when watching a movie at home. What came out was a chunky dip that's perfect for breads, crostini, tortilla, or pita bread.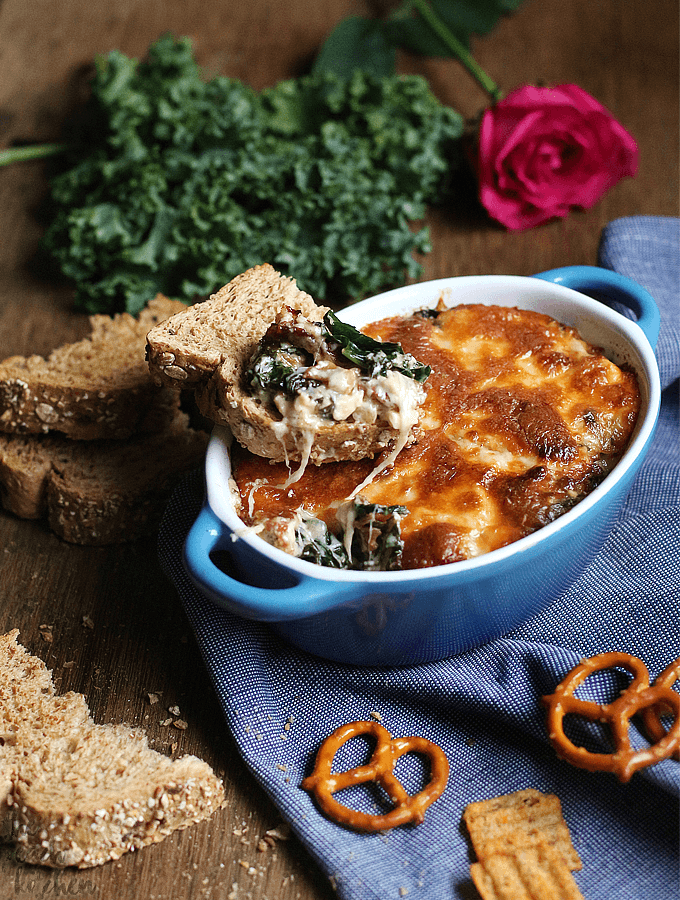 It's time to see more of Shaun T and I'm laying off the dessert this week. The weighing scale and I will be seeing each other next week.
I promise healthier Kale recipes to follow…heehee.
Print
Hot Kale and Bacon Dip
3 cups

chopped Kale

1/2 cup

cream cheese

1/2 cup

mayo

200g

bacon, chopped

4

cloves garlic

1 cup

shredded mozzarella cheese
salt and pepper to taste
Instructions
Pre-heat oven to 400ºF
Cook bacon in a non-stick skillet, it will render it's own fat.
When bacon is cooked remove some of the fat rendered until around 1 tbsp is left.
Add garlic and cook until it's fragrant.
Add Kale and cook until wilted, about 3-5 minutes.
Turn off heat and transfer the kale-bacon mixture in a bowl.
Mix the cream cheese, mayo, salt, pepper, and half of the mozzarella.
Transfer to a baking dish and top wit the rest of te mozzarella cheese.
Bake until a bit brown and bubbly.
Serve with toast, pita chips, or tortilla.