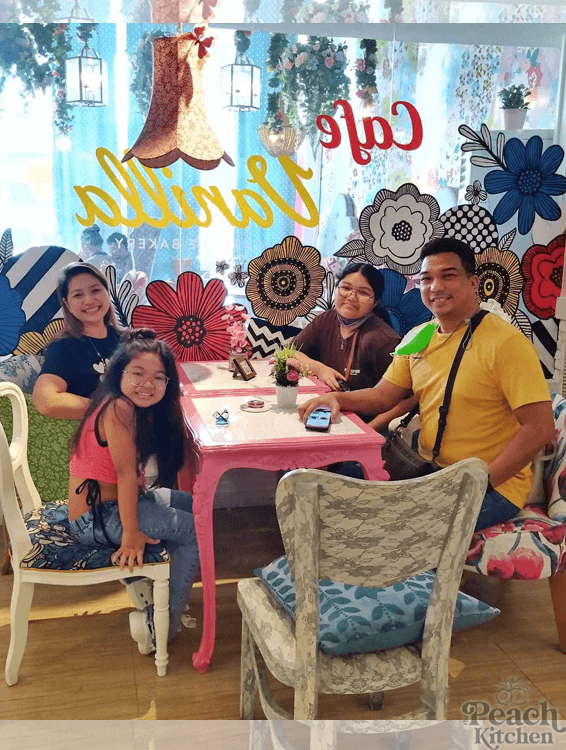 Sunday is family day and yesterday was the post birthday celebration of Twinkle and my sister who calls herself Anney. She treated us for lunch at Dookki and we went for dessert and coffee here at Vanilla Cupcake Bakery.
The last time I've been here was back in 2019, we had a buffet lunch. And I remember loving this restaurant for its cute and dainty interiors.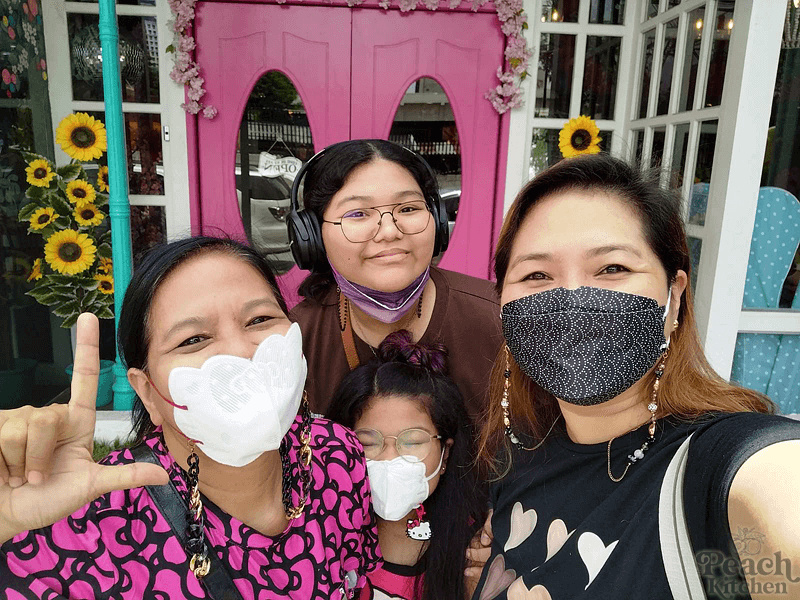 We were here at 1pm and even if it is a Sunday there were only two tables of customers.
Ykaie ordered this Iced Honey Coffee (which is Kori Kohi) and the Chocolate Almond Cookie.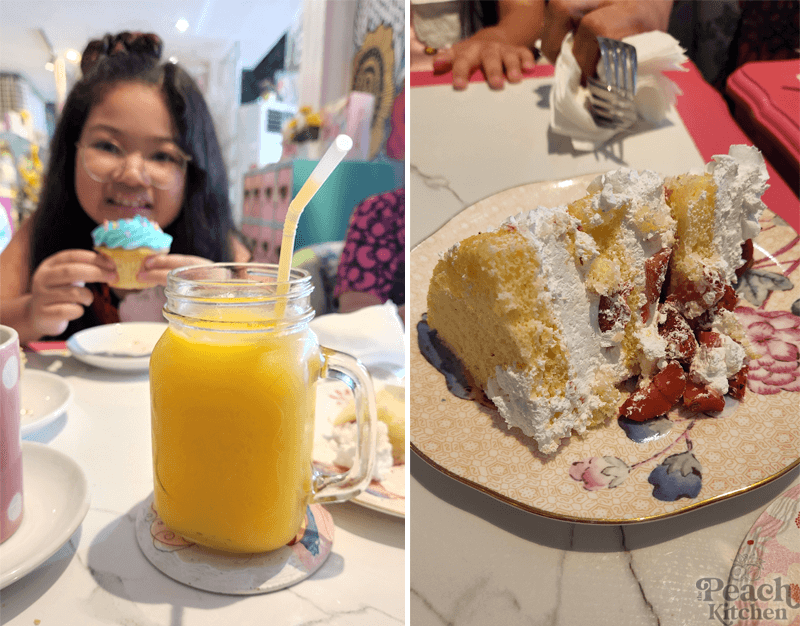 Twinkle ordered the Cotton Candy Cupcake and we shared a glass of Mango Shake. Then I shared this yummy Strawberry Shortcake with Ykaie.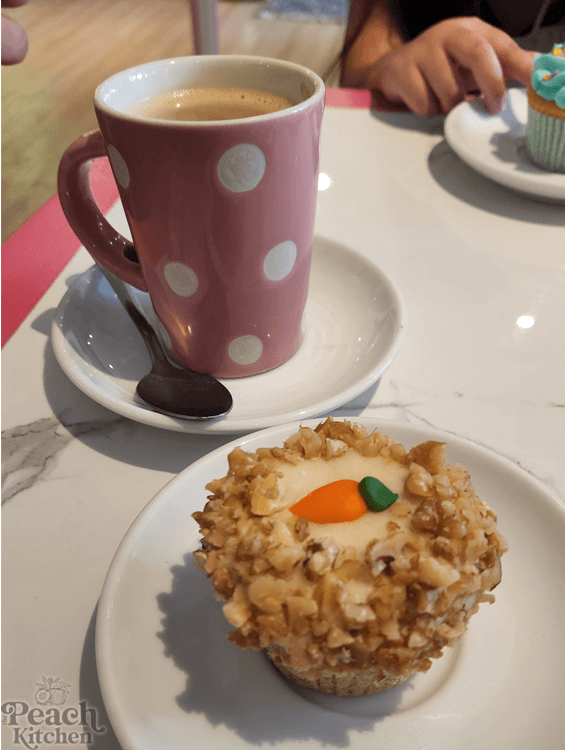 DadyDoodleDoo ordered the Chubby Bunny Cupcake (carrot cake) and a Cafe Americano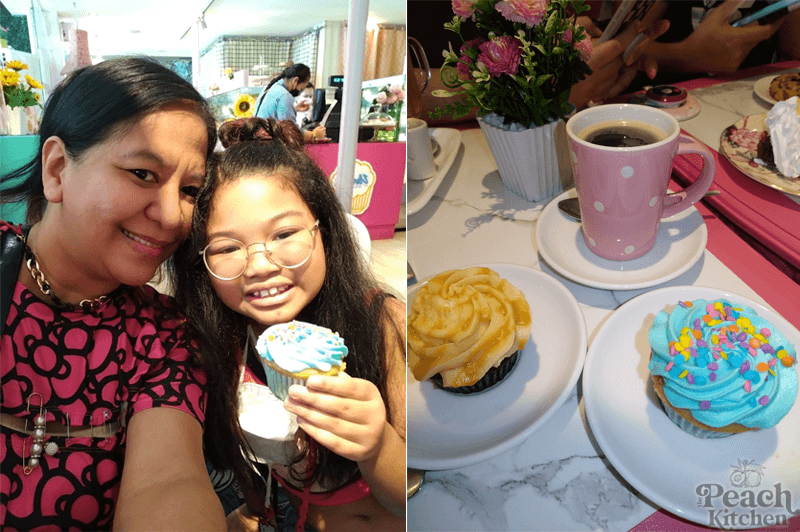 Sis ordered a Salted Caramel Cupcake and a Cafe Americano. She found the icing too sweet, though.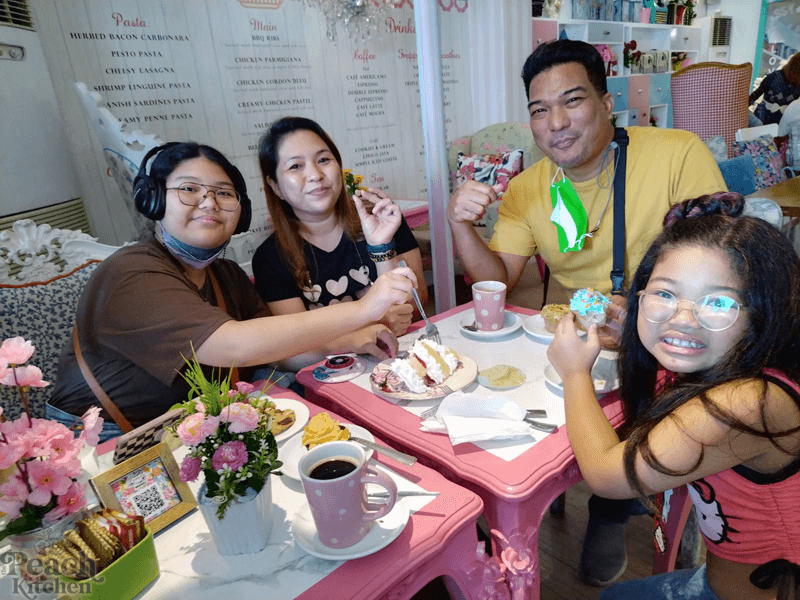 Parang ako lang talaga yung walang order. ano? Nakiki-share lang sa mga junakis.. LELz. Busog na kasi talaga ako from lunch at Dookki. Besides, Twinkle won't be able to finish all of that Mango Shake.
Vanilla Cupcake Bakery is located at Mo. Ignacia Avenue, corner Tomas Morato Ave, Quezon City.