The article is developed in partnership with BetterHelp.
Health and wellness are hallmarks of discussions here, and willpower is a valuable component of both health and wellness. Willpower does not come easily or naturally, however, and it is a skill that must be practiced and cultivated in order to wield it effectively and consistently. Developing willpower is not necessarily an easy process, however. Fortunately, there are practices that you can engage to improve the strength of your willpower and ultimately reap the rewards of a strong sense of willpower, be that a way to make sure you utilize more of your pantry items instead of buying new items or or a way to make sure you attend to all of your work goals.
What Is Willpower?
In its most general terms, willpower is the ability to either refrain from doing something or exert the effort required to do something. Willpower can be used to engage in healthy habits that will ultimately improve an individual's life, career, or health, to refrain from engaging in behaviors that might cause harm. Willpower is often associated with a state of being, or identified as a trait that makes one morally superior, but like many other positive traits, willpower is a practice that can be strengthened, improved, and engaged in, even without an inherent desire to do so.
The Value of Willpower
The value of willpower is its function in motivation. Willpower is at the heart of motivation, because will power is what determines whether or not you act on a particular motivator. Far too often, motivation comes and goes in the same way that inspiration comes and goes. It is not a reliable experience to chase in order to fulfill your goals and aspirations. Willpower, as most articles on the subject will tell you, is the one thing that can be turned to when motivation an inspiration are low, in order to effectively chase your goals.
4 Practices to Improve Willpower
Having established that willpower is invaluable, how exactly do we improve our willpower? There are 4 practices that can be used to ultimately improve your willpower and subsequently improve your likelihood of achieving your goals.
#1 Simple Practice
Though it may seem foolish to suggest, practicing willpower is the best way to develop the muscle for it, so to speak. The best way to practice is to start small. Starting small might mean forcing yourself to wake up slightly earlier than you might usually wake. It might also mean taking time to prepare at least one small vegetable at every meal. Starting small can even mean forcing yourself to sit down and complete a single five-minute span of work. The more you learn how to exercise the muscle of willpower, the stronger it will grow, and the easier further exercising will become.
#2 Reward Yourself
Building your willpower means teaching your body and brain that willpower is worth the effort. Simple behavioral protocols can help foster this notion, by associating the exercising of willpower with either positive or negative reinforcement. Depending on your purpose for building willpower, your reinforcements may look different. If you are looking to build your willpower to improve your health, using edible rewards may thwart your purpose. If you are looking to improve your willpower to manage your financial state, purchasing small rewards will be similarly problematic.
#3 Identify Setbacks
In what may be the least pleasant part of building willpower, you must take the time to evaluate yourself and identify your most common setbacks. Knowing your setbacks and the things that are most likely to keep you from exercising your budding willpower can help you avoid triggers, and get ahead of issues before they arise.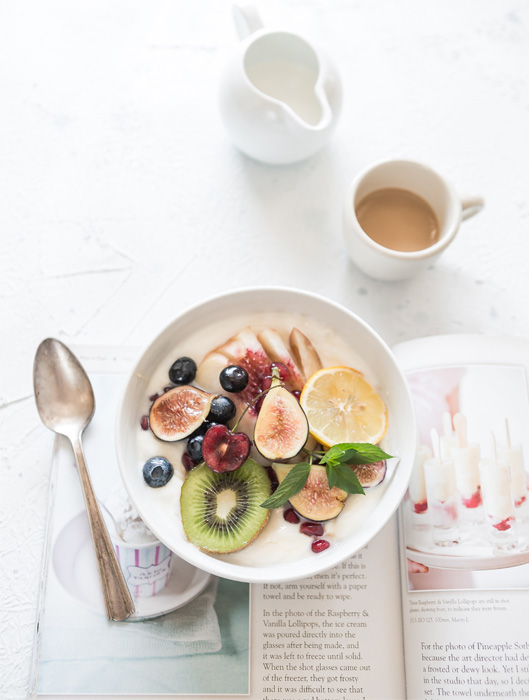 #4 Practice Self-Care
It may not seem terribly valuable to practice self-care in the midst of building your willpower, but self-care can have a tremendous effect on the success of building willpower. If you do not practice good sleep hygiene, for instance, you may find that you are not as readily able to ignore or resist your less helpful impulses. If you do not take time to rest, physically and mentally, you will not have the wherewithal to actually chase your goals. By practicing self-care, you will be better equipped and better able to carry out your efforts to increase your willpower.
While health and willpower may not always seem to be two peas in a pod, or two sides of the same coin, the two are closely tied, and the links between them cannot be understated. Health does require some degree of discipline, whether that means cooking most of your meals at home or getting some amount of movement in each day. One of the first steps required to improve your health is improving your willpower.