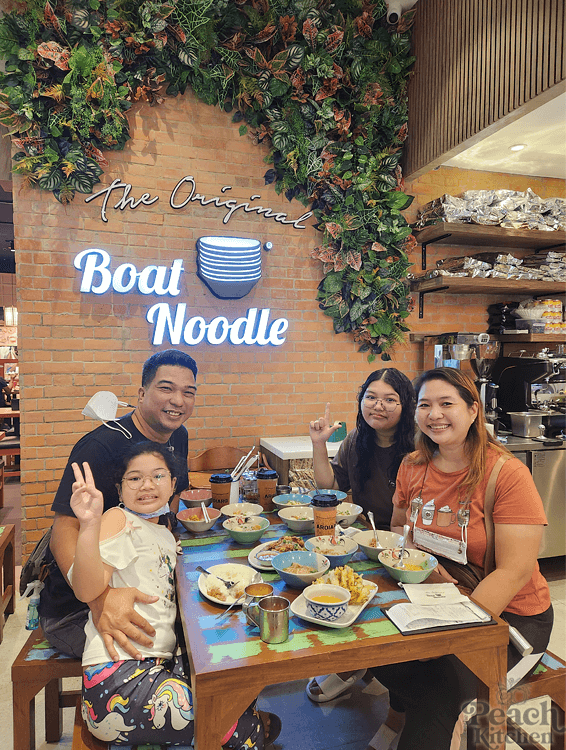 Medyo ngarag ang Mommy Peach nyo today so we decided to eat out. Timing naman and Boat Noodle has a newly opened branch at SM Grand Central. We love noodles so we have to give it a try!
Watch Our Video Here
We ordered the Crunchy Popeye's Tempura (₱125) which are fresh greens in thick and flavorful batter and deep-fried. Thai-version of Crispy Kangkong! It's super crunchy and has this super flavorful but spicy Soot Yod Sauce. We couldn't get enough of it!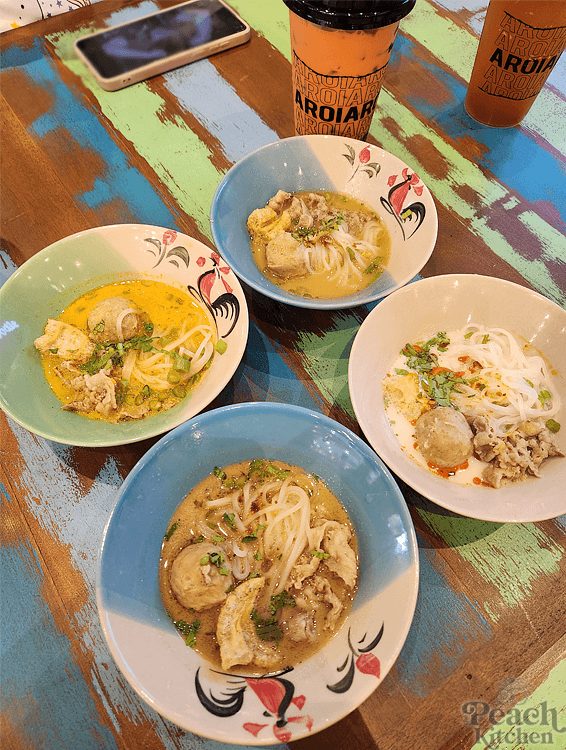 Daddydoodledoo, Ykaie, and I ordered the Boat Noodle Set of 4 noodles + 1 drink (₱299). It has small servings of Pathumthani, Ayutthaya, Tom Kha Kai, and Khao Soi. You can have meat of your choice: pork or beef. As for the drinks, you can choose from Thai Iced Tea, Thai Iced Lemon Tea, and Thai Green Tea.
Two of the noodles are spicy and two are not. So kahit bawal ang spicy sa may LPR, gora pa rin ako! hihihi.. Sorry na.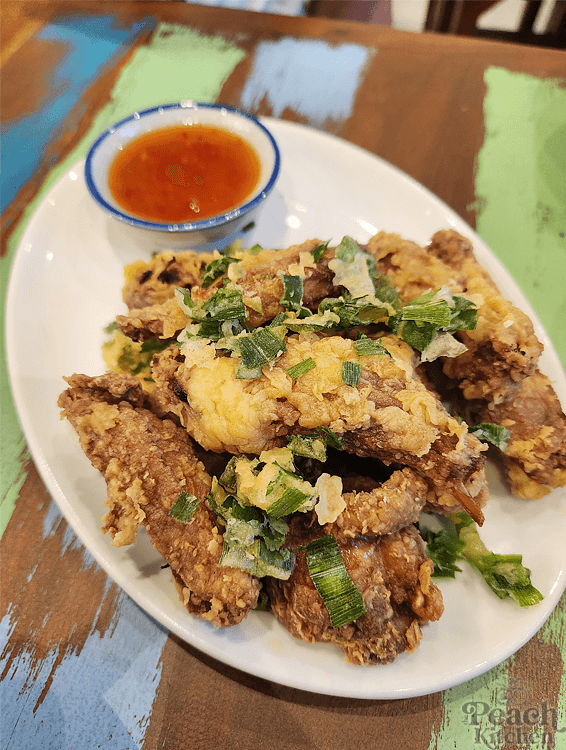 We ordered Pandan Wings (₱195) and rice for Twinkle. These wings are very flavorful too — and super crispy!
For dessert , we had the Sangkayaa (₱95) — it's steamed thick white loaf served with a thick pandan sauce for dipping.
We were really happy with our experience so we went back with my sister who calls herself Anney.
We ordered the Pad Thai (₱240) and the Green Curry Rice (₱200).
On our second visit though, the chicken and Crunchy Popeye's Tempura that was served were not crispy. Too bad because we loved those dishes and it was supposed to be crispy.
Boat Noodle is located at SM Grand Central – Level 2 Main Building