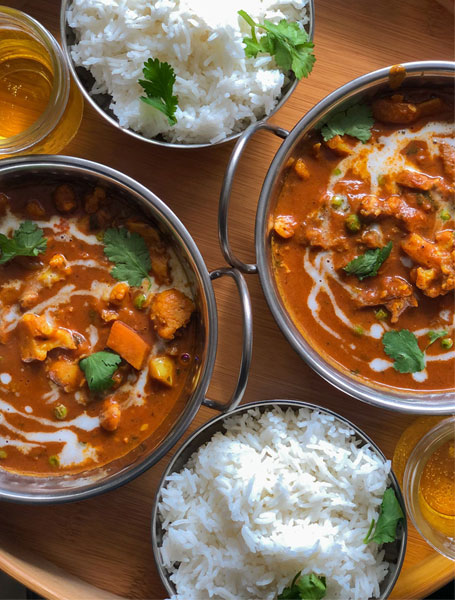 After a long day of baking, cooking, and catering to your client's needs, it's easy to want to kick up your feet and take some well-deserved time off.
But you still need to get paid for your creations.
If you've yet to settle on an invoice theme or design, make yourself a hot cup of tea or a decadent coffee. Then, settle in to learn all about the seven details your invoice should always include.
Company Information
Always ensure that your company name and your logo are in bold at the top of your invoice. This will make your invoice easily recognizable, and your clients will know exactly who they're paying. It will also make your brand more memorable, and customers are likely to return for future orders.
Usually, the company name used is the name that you trade under. Otherwise, if your registered business name and the one you trade under differ, use the name you're building your brand around and that you want clients to remember.
Client information
Next up, you need to include your client's information. This could be just their name if the client is a small homeowner who is ordering regular meals or items for you, i.eFrankie George. Or it could be the company name if you're supplying items to a larger company.
You can include the contact name within the company, too. The client information section should also have the client's contact details and their address to make deliveries easier and to ensure you can track where your goods went.
Detailed Description
You're getting paid for the service you provide. You also are being paid for the ingredients or items you use to create the finished product. This is why a well-written invoice needs to include these very important details.
If you used 1lb of frosting on a cake, itemize it and include it. Or put the total frosting amount (including the butter plus your time and labor to ice the cake) into the invoice under a broad header like "Decorative touches".
If you're baking pies or making dishes like Kinamatisang Baboy, you can itemize what you used in each section. Instead of writing only Kinamatisang Baboy soup, make it more descriptive. State that it's a soup with pork, sauteed onions, garlic, and tomatoes, garnished with added bok choy and green onions. This not only sounds more appealing, but it precisely covers what your soup contains.
You should make sure that besides the products mentioned, you also list the number of items ordered, the price of each item, and the final amount due for the item.
For example, under the Product section, you would list "Bag of chocolate cookies". Under number/units, you'd put the 20 bags ordered, under price, you'd list $15 per bag, and then under the final amount, you'd state $300.
Date and Invoice Number
It's important to add the date that you issue the invoice, as well as a date for when you expect payment. This will ensure there's no miscommunication as to when a client needs to make payment.
Having an invoice number will also help you to keep track of which clients owe what and when it's due. These numbers are useful when it comes to tax time, too, as you can quickly see what you were paid and when.
Terms and Conditions
The terms and conditions are where you create clarity around certain invoice requirements. This prevents any miscommunication around the order terms and covers you legally. Ts and Cs such as 'final payment due 30 days from date of invoice issued' or 'late payments will be subject to a penalty fee' can be added to a printable invoice template to ensure that your customers always receive the information, and you don't have to worry about omitting it accidentally.
For orders over a certain value, stating terms such as ''a 50% deposit will be required upfront before the order commences'' is a good addition. This clause can help cover any expenses you'll incur for large orders you hadn't been financially prepared for. Plus, it ensures that if there are any late payments, you won't cause other customers to suffer a setback in their order times.
Payment Method
The payment method or methods you accept must be clearly listed so the client is aware of precisely how they should pay you. The payment method section can also list an in-store payment method if it's in use. Any direct bank transfer payments will require that you list your banking details. If the payment was an EFT or debit order, then you need to include these details too.
Likewise, if you are planning to have your client pay via credit card, then this will be the payment method that you list on your invoice.
Additional Details and Extras
You can include a section for the additional order details, such as the tax included on the items and the delivery pricing, should that be a factor. This is also the area to include details like the product collection date, as this ensures your client knows exactly what's required from their side.
Any special factors that the clients require can be added to this section. For example, if you're doing Valentine's Day sugar hearts and the client would like to include a fresh flower garnish, you can make a note of this under ''extras'' and price the flowers here.
Final Touches
While not a requirement for a well-written invoice, it's always a great idea to include a short note of thanks. You're probably putting your heart and soul into your baking or whatever goods you're supplying to your customers, so thanking them for being part of your journey expresses your gratitude and will make them feel good. They'll also remember that you expressed gratitude and are more likely to support you again in the future.
While doing invoices may seem daunting at first, they're not an insurmountable task. When you start to create invoices regularly, you'll soon get familiar with the requirements. They can even become an enjoyable part of the business as you begin to realize how profitable your chosen foodie path is.