As you all know, Real Estate Agent si Daddydoodledoo. He sells house and lots from Phirst Park Homes (so if you're thinking of buying a house ha.. alam nyo na *wink). So even on a Sunday, he scheduled a tripping for one of his clients and he took me with him. Well, syempre para may kasama siya papunta at pauwi. It was a two hour drive, so. The tripping ended at around lunch time and we were hungry na going home.
We decided to eat at T-Bone King Steak and Grill which we saw on the way when we stopped for Pumpkin Spice Latte at Starbucks. Daddydoodledoo wanted steak..hihi.
I told myself vegetarian muna ako for a week because my sister who calls herself Anney treated us for Samgy the night before. But there isn't much choice from the menu. I ordered the Cream of Mushroom Soup (₱95) and Mashed Potato (₱40) Plus the Creamy Garlic Parmesan Wings (₱320) that was good for sharing.
The Cream of Mushroom Soup was good as it was served first. It was made of instant soup but they added croutons and mushroom slices. I love the Mashed Potato — it's buttery and served with gravy — so tasty!
Creamy Garlic Parmesan Wings has too much breading but was okay in terms of taste. (I'm probably expecting the taste of my Garlic Parmesan Wings.. hehe)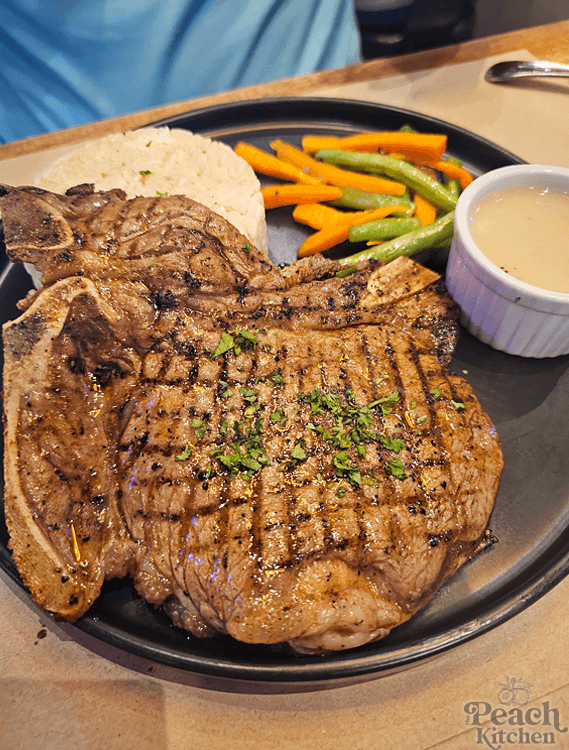 Daddydoodledoo ordered the Australian Beef T-Bone Steak (₱595) which was served with rice, buttered beans and carrots, and gravy. I tasted a pieces and the meat was tender and flavorful. Nice plating too!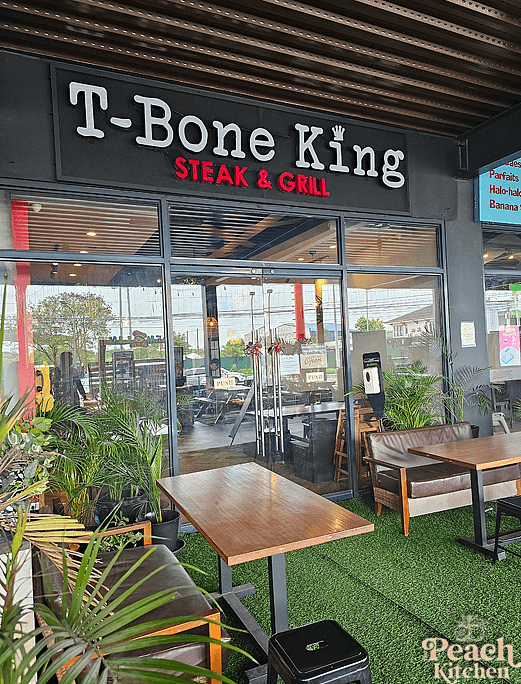 T-Bone King Steak and Grill is located at Robertson Plaza, 1 Centennial Road, Tabon, Kawit, Cavite.