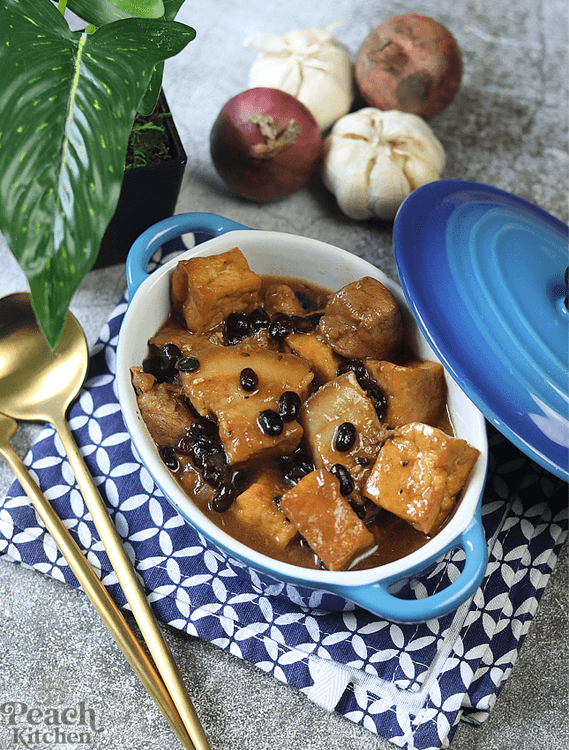 I love tofu. That is why I am always on the look out for dishes that has tofu in it. One of those dishes is this Pork Tofu with Tausi (OR Tokwa't Baboy with Tausi). If you're looking for a dish that combines the delectable flavors of pork and tofu with the delightful umami taste of tausi (fermented black beans), you have come to the right place. Because today, I'm gonna share with you an easy recipe for it.
PORK TOFU WITH TAUSI RECIPE VIDEO
See? It's so easy, right?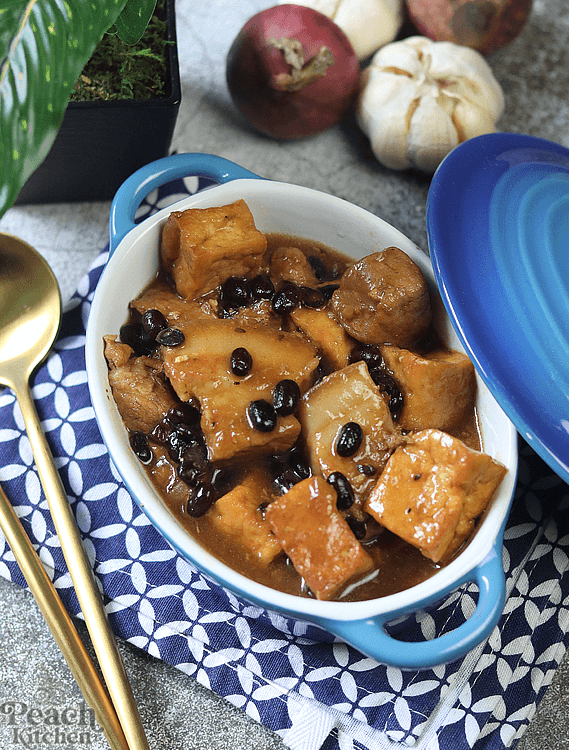 DO I WASH THE TAUSI?
Yes. It is very salty. Drain and discard liquid then rinse it with water. If you are not using all of the tausi at hand, you can refrigerate it and use it for another recipe.
CAN I NOT FRY THE TOFU?
Trying to avoid too much oil? You can airfry it instead at 400°F. Cook for 10 minutes for crispy tofu.
NOTES:
You can opt to put cornstarch slurry if you want a thicker sauce but if not, you can leave it as it is.
Print
Pork Tofu with Tausi
1

block of firm tofu (tokwa), cut into cubes
oil for frying

700g

pork belly, cut into cubes

4

cloves garlic, chopped finely

1

onion chopped

2 tbsp

oyster sauce

2 tbsp

soy sauce

2 cups

water

1/2 cup

tausi, rinsed and drained

2 tbsp

calamansi juice/ vinegar

1

–

2

tbsp brown sugar

1 tbsp

patis, if needed

1

–

2

tbsp cornstarch slurry
Instructions
Heat oil in a pot and fry the tofu in batches until brown. Set Aside
Remove excess oil from the pot. Sauté garlic and onion until translucent.
Add the pork belly and cook until brown.
Add the oyster sauce and soy sauce and mix well. Cook for another minute.
Pour in water. Bring to a boil and simmer for 20 minutes.
Add the tausi, brown sugar and calamansi juice. Simmer for another 10 minutes.
Season with patis. Mix well and adjust seasonings.
Add the tofu and simmer for another 2 minutes.
Add the cornstarch slurry, if you prefer a thicker sauce.
Bring to a simmer and turn off heat.
Serve with steamed rice. Enjoy!