Salmon Head and Belly Sinigang sa Miso – Yes, it's a combination that turned out to be one of the best sinigangs we had!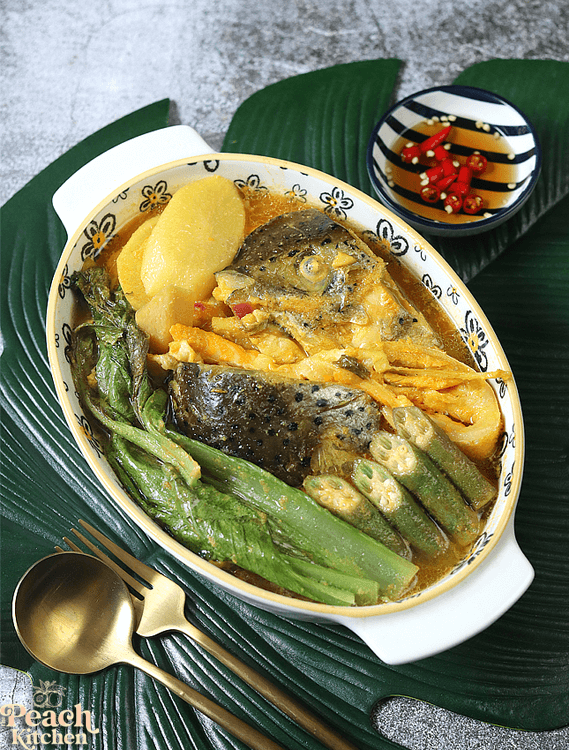 October is turning out to be a busy month.
First up on our list of activities is Twinkle's Field Trip at Paradise Adventure Camp and Resort in Bulacan. It was a whole day of pasyal and activities that left me so tired. There were games and relays and water activities — parang team building ba. Then after lunch, there was zipline and towel art and all other different kinds of activities.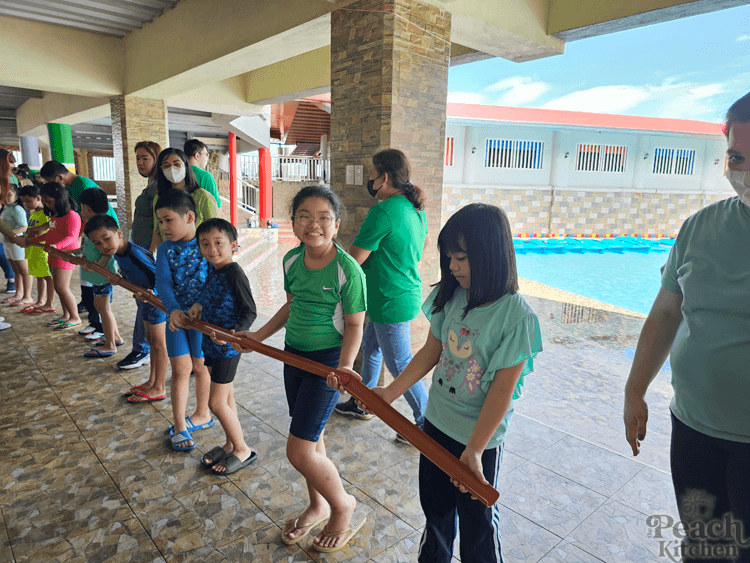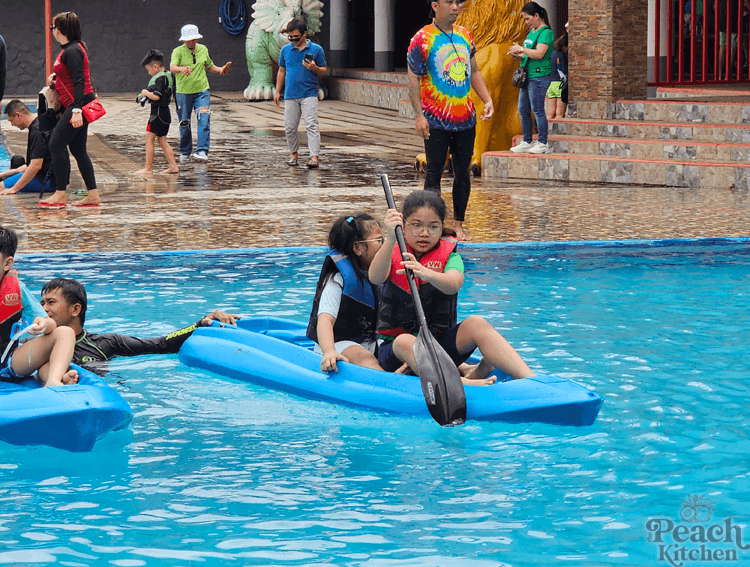 It felt like I worked out for a whole day! But for Twinkle — it was a walk in the park. I'm actually still recovering from it. And what better way to recover than to eat a comforting meal. I thought this Salmon Head and Belly Sinigang sa Miso would do the trick.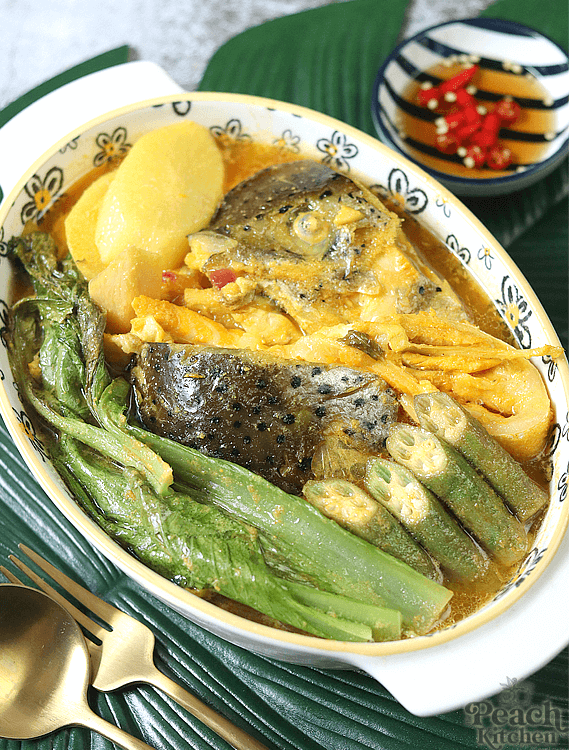 When it comes to Sinigang Sa Miso, we love using salmon head because it's fatty and flavorful. But the kids don't want to tinker with the head — so I thought of adding salmon belly – a fish part that they like. It was a success — the kids loved it. I think this is gonna be the way that we'll cook this dish from now on, heehee.
How's your week going so far?
Print
Salmon Head and Belly Sinigang sa Miso
1

fresh salmon head, cleaned and cut into pieces

500g

salmon belly, washed

2 tbsp

oil

3

cloves garlic, minced

1

onion, chopped

1

-inch knob ginger, sliced

1

packet tamarind soup mix (I used Knorr Sinigang Mix)

4 cups

water

1

white radish, sliced

5

pcs okra, cut in half

2

bunch mustard leaves

3/4 cup

yellow miso

1 tbsp

fish sauce
Instructions
Heat oil in a large pot. Sauté garlic, onion and ginger until onion becomes translucent.
Put in salmon head and belly and lightly fry in oil for about 3 minutes.
Pour in water and add tamarind soup mix. Mix well.
Add the radish.
Bring to a boil and simmer for 5 minutes.
Add the okra and miso, mix well. Season with fish sauce if needed.
Add mustard leaves simmer for a few seconds and turn off heat.
Serve hot with steamed rice.