One of the most important pieces of equipment that every modern kitchen should have is a food warmer. A quality warmer ensures that your comfort foods, sauces, and other meals are in their best condition throughout the occasion. While it may seem like a simple concept, there are many minute details to consider when shopping for an efficient and convenient meal warmer. You should ask questions such as, is the product easy to use? Is it durable? and what are its dimensions?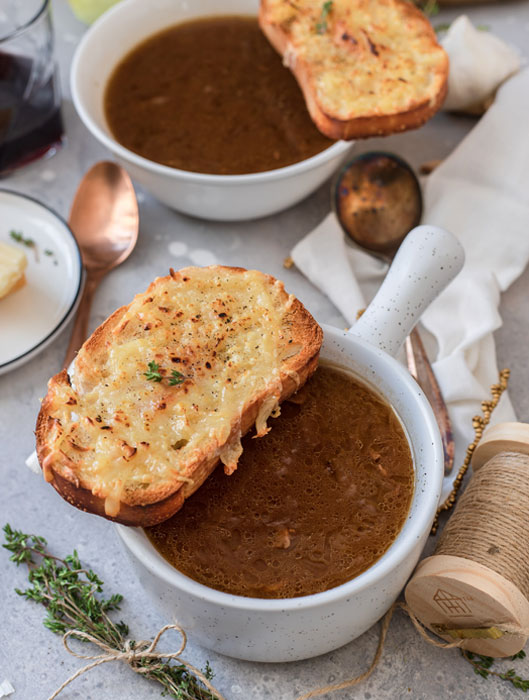 After identifying the need to keep your meals warm, plan for kitchen equipment that suits your needs. Consider the right capacity, dispensing options, mobility, heat regulation, ease of cleaning, and quality warranty, to name a few. With all these in consideration, here is a closer look at the portable food warmer 500 W GN 1/1 Container, also known as the RCWB-500.
The RCWB-500
The RCWB-500 is a portable warmer manufactured by Royal Catering. If you are looking for a good solution for an attractive food display while keeping the contents at a regular warm temperature, this warmer might be ideal for you.
Specifications
Heating- As the name suggests, the RCWB-500 has a 500 watts halogen lamp that can be quite helpful for all occasions including parties, catering, weddings, or in a restaurant, among others. The lamp efficiently keeps the food at an even 80 degrees preserving its appeal of the food when presented to the guests. It also has an easy ON/OFF switch to turn it on or off.
Capacity – The RCWB-500 has a large 150 mm deep GN 1/1 container that has a capacity of 19 liters. Additionally, the container has round corners that make cleaning not only easy but also effective. It is removable for cleaning by a dishwasher or by hand. You can also opt to insert a perforated plate into the container to ensure proper drainage of grease and other liquids.
Portability- The RCWB-500 has a total weight of about 7.7 kilograms. This makes it both portable and convenient for transportation. Unlike many buffet equipment, this Royal Catering warmer is a piece of free-standing equipment that can be easily trafficked between two points such as from the outdoors to indoors and vice versa.
Durability- The RCWB-500 has a high-quality, stainless steel casing for the warmer. The casing has remarkable hygienic properties that are essential in the catering world. This facilitates fast and efficient cleaning of the warmer's heat-retaining unit elongating your equipment's service life. Additionally, its stands have four non-slip rubber fittings that protect the shelves from scratches and other damages.
Also, whether you are buying an RCWB-500 or any other warmer for your meals, it is advisable to get a stainless steel model since they are sturdier and more durable. Most of the other types do not offer the benefits that you will enjoy while using stainless steel kitchen products.
Description Summary
Here is a description summary of the RCWB-500 Unit
Dimensions – 56.9 cm x 33.7 cm x 58.5 cm (L x W x H)
Outer basin dimensions – 530 mm x 325 mm x 150 mm (L x W x H)
Shipping dimensions 60 cm x 40 cm x 26 cm (L x W x H)
Weight – 7.7 kilograms
Shipping weight – 8.5 kilograms
Casing material – Stainless steel
GN 1/1 container material – Stainless steel
Capacity – 19 liters
Power – 500 W
Frequency/Voltage – 50 Hz / 230 V
Power cable length – 140 cm
Halogen lamp model – J118
Maximum temperature – 80 Degrees Celsius
When you order a food warmer, your delivery package should contain:
The RCWB-500
A perforated plate
The GN 1/1 container
The instruction manual
The installation equipment
Benefits of Using a Warmer for Food
Keeping meals warm is an essential part of gastronomy. The Center for Disease Control (CDC) reports that there are more than 50 types of ailments that are food-borne. These illnesses can be easily prevented if you ensure that foods are well-cooked and kept at the right temperature. Using meal warmers can greatly reduce the risk of contracting such diseases.
When shopping for a suitable meal warmer, keep in mind that though it is a small appliance, it is a huge investment for your kitchen. Not only is maintaining proper food temperature beneficial to your gastronomical endeavors, but it also reduces the chances of contracting food-borne ailments.
In a commercial kitchen, warmers such as the RCWB-500 not only ensure that the meals are kept at the perfect temperature, but also facilitate early prepping of meals by the kitchen staff ahead of time. Later on, the food can be heated and served. This decreases customer wait time and increases the operational flow of your kitchen.
Getting a convenient and reliable warmer means to keep your meals warm is essential for every kitchen. Consider the above notes and make an informed decision when buying.