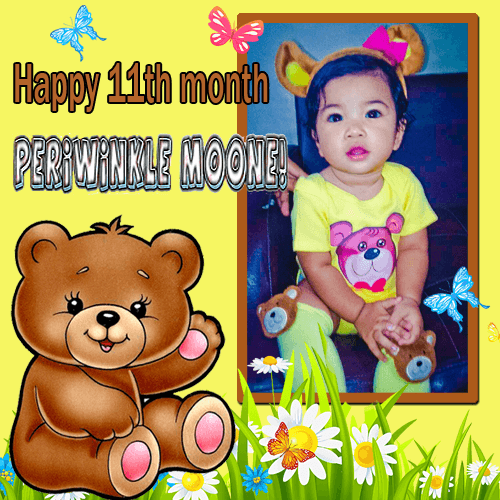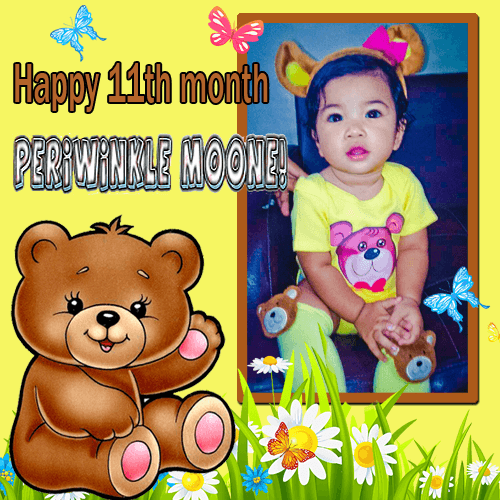 With Twinkle's 11th month Bear Party, we weren't as prepared as the previous months. Aside from life being busy, we were also excitedly preparing for her upcoming first birthday.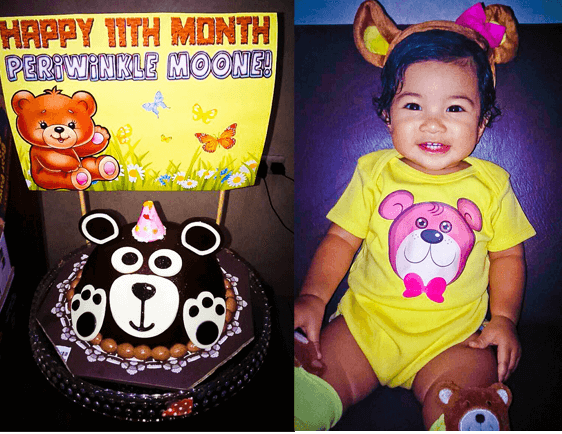 With her being this cute, healthy, and kulit — it just had to be celebrated! And so we had a bear-slash-picnic party.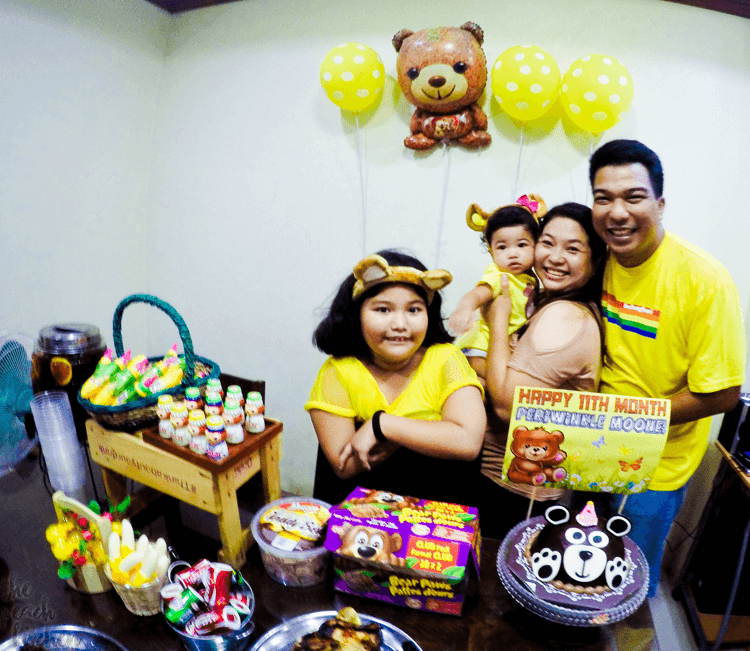 Bear Themed Party Food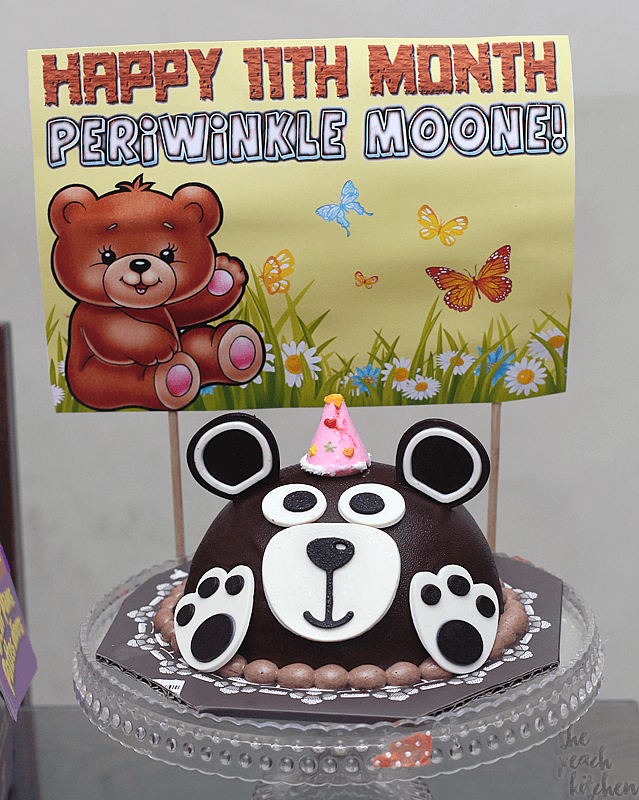 Her cake was bought from Tous Les Jours.
This is our simple table set -up with an Orange Iced Tea for our drink.
We had bear-shaped cookies, bear paw shaped cookies, and bear pasta in bear shaped cups. (More on that Truffle Mushroom Teddy Bear Pasta here)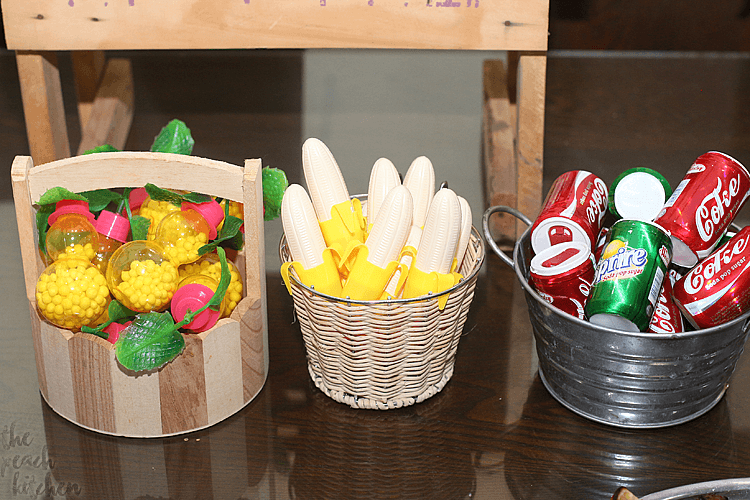 Picnic candies for the kids in the shape of corn, squirels, pear, banana, and soda cans….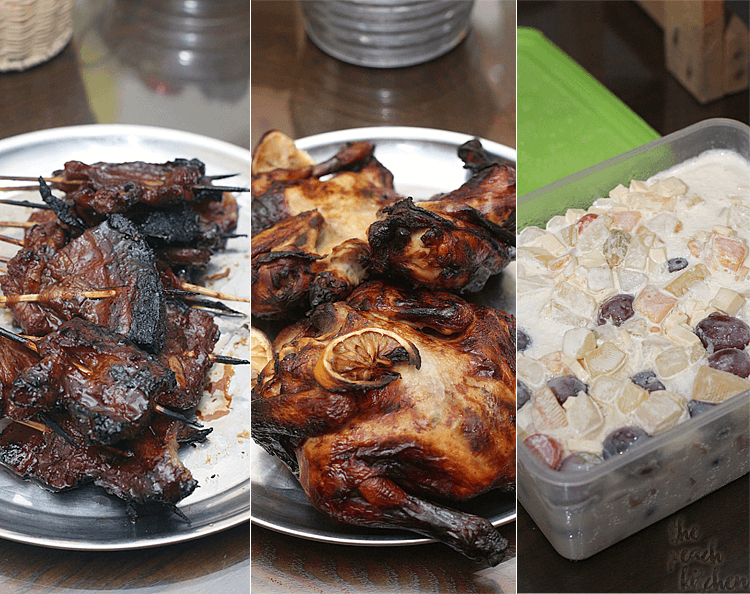 Adult food were pork barbecue, roasted chicken, fruit salad, and this Mushroom Cream Pasta.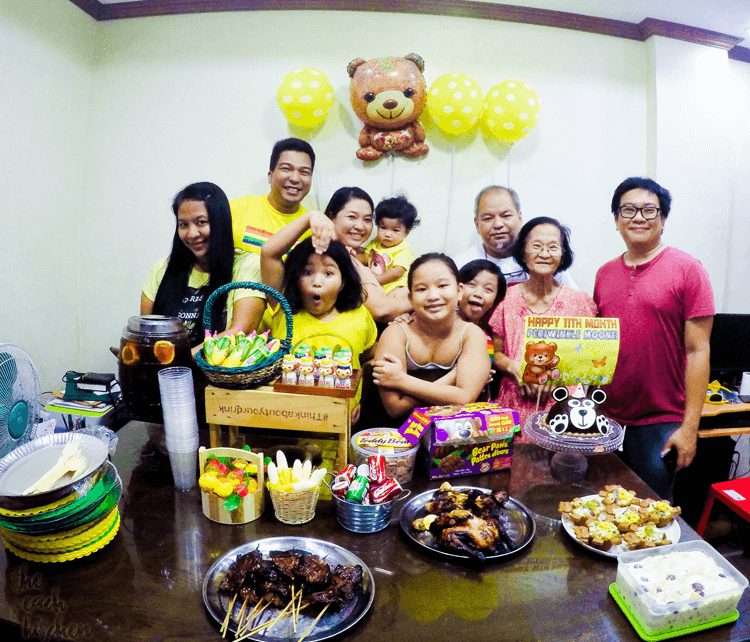 Among all of Twinkle's monthly party, this one has the most number of visitors — my second nieces!
Happy 11th Month my Periwinkle Moone!
Check Out: