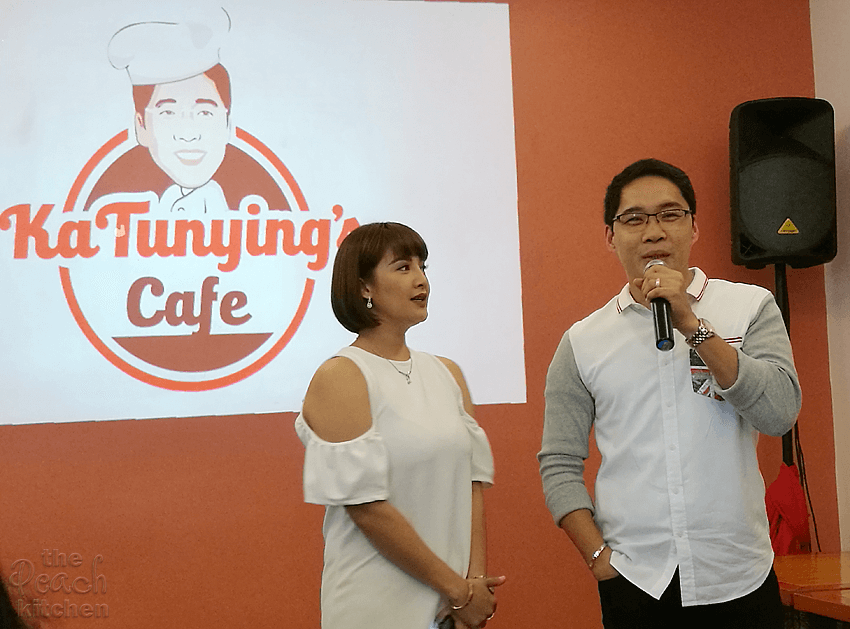 I have visited Ka Tunying's Cafe three times and I always find the bread and the items on the menu quite delicious. The first time was when peanutbutter♥ and I had coffee there in 2015. Second, was with my IL's which I wasn't able to blog about. And third was when we wanted to have breakfast for dinner last year.
I didn't expect my fourth visit was gonna be at the launching of their new menu items. To those of you who haven't heard of this restaurant, Ka Tunying's Cafe is a restaurant owned by Filipino broadcast journalist and radio commentator Anthony "Ka Tunying" Taberna and his wife, Rossel.
They serve local favorites — traditional Filipino food with a twist and some of their family favorites.
Buwelo Ka Muna (Appetizers)
They have Ukoy sa Orayt (₱195) which is the traditional Filipino version of shrimp fritters with kalabasa and dried shrimps and Bruce Tawilis (₱195) fried crispy tawilis served with vinegar.
Pa- Healthy Options
Inasar si Caesar Salad (Caesar Inasal Salad) (₱265) – This is KTC's version of Caesar Salad with traditional Pinoy Chicken Inasal instead of bacon on top.
Umagang Kay Sarap (All-Day Breakfast)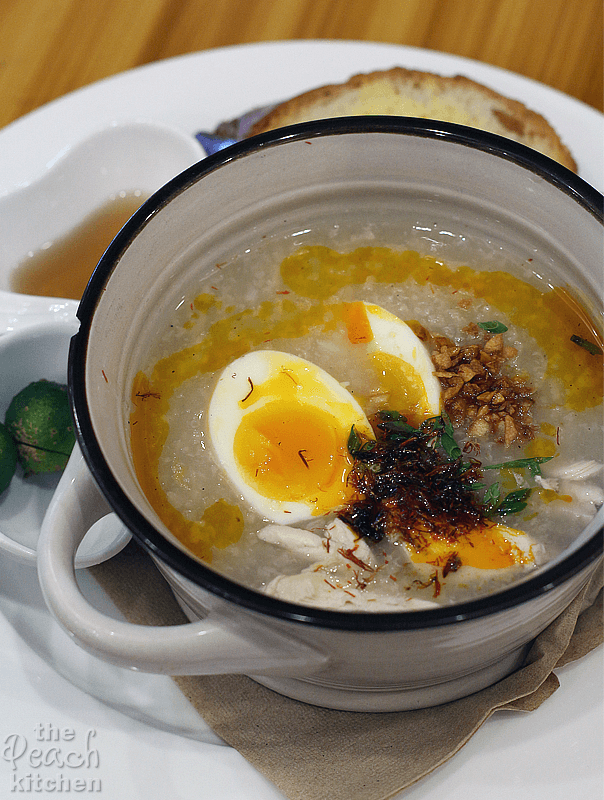 Arroz ala Tunying (₱135) arroz caldo with boiled egg and sliced chicken breast served with bread, pastis, and calamansi on the side. Ykaie loves this.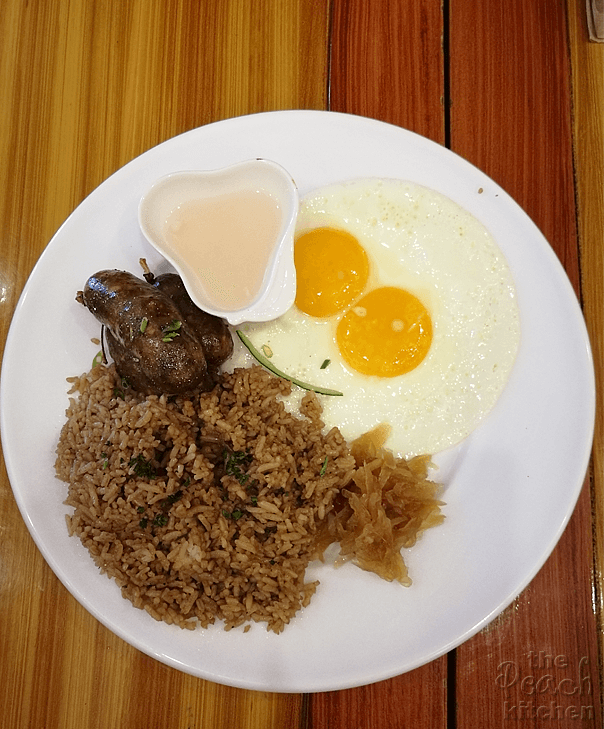 Cabanatuan LongSiLog (₱245) this is the traditional LongSiLog served with adobo rice, egg and your choice of longganisa (batutay/hamonado/ recado). What we have tasted is the Recado, garlic flavor pork longganisa, an original from Nueva Ecija.
Palamig/Smoothie
I had the Agimat (₱120) – a combination of cucumber and ginger smoothie which is quite refreshing. While peanutbutter♥ had the Ube Latik (₱145) – an ube flavored smoothie with ice cream, macapuno, and latik on top. It's like drinking your dessert.
Main Event
May Asim pa Ako, Pero Sweet Naman – Salmon Belly Flores (₱365) This is salmon belly strips cooked ala escabeche.
Pancit ni Nanay Benny (₱195) – is one of those recipes that's bought from the province, a special recipe of Ka Tunying's mother.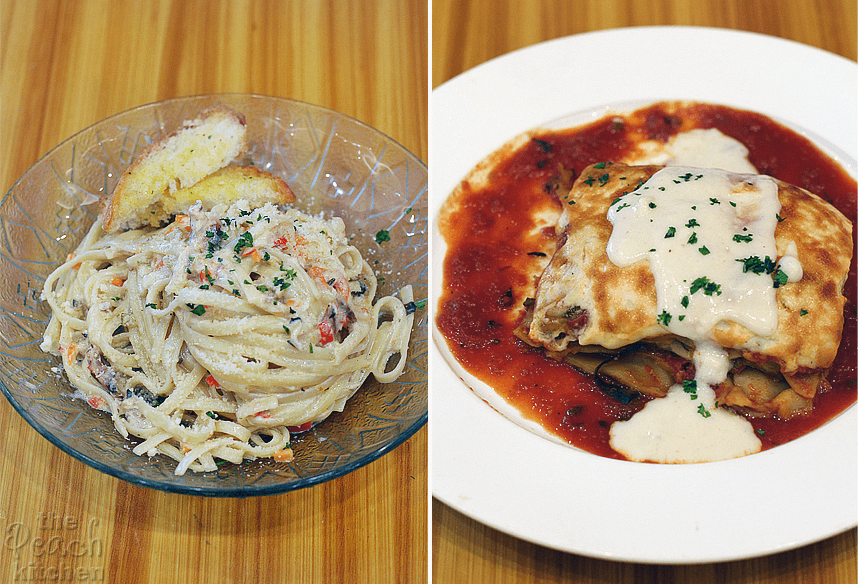 Tinapa Carbonara (₱235) is one of the "Sikat Dito" menu items at Ka- Tunying's Cafe. It's a local version of carbonara with tinapa (smoked fish).
Ka-Love-asa Lasagna (₱265) – No meat baked dish layered with zucchini, eggplant, tomato sauce, cheese, and lots of kalabasa (squash)
If you're dining with your family or your barkada, it's best to get the Bakbakan Platter, a set meal that is good for 2-3 persons. We were able to try Kombochero#A (₱750) which includes Roasted Lechon Pork Belly + Fish Fillet and Salted Egg Rolls + Gising-Gising + Rice. Since I try not to eat pork these days, I only tried the Gising-Gising.. at ang sarap ng Gising-Gising nila!
Dessert was the KTC Dessert Platter (₱225) composed of Biko-Latik, Ube Macapuno, and Turon with Tsoknut. I love the Biko-Latik because it's so tasty!
Oh and the have a new mascot… meet TonTon! Kamukhang-kamukha ni ka Tunying ano?
There has been a lot of changes at Ka Tunying's Cafe since then. Aside from the new menu items above, the restaurant inked a partnership with The Bistro Group of Restaurants, the same company that operates popular casual dining restaurants such as TGIFridays, Italiannis, Denny's, Texas Roadhouse and Buffalo Wild Wings, with the objective of expanding the brand.
For more restaurant menus in the Philippines, see Menu PH website.