This Honey Sesame Chicken gives you tender chicken pieces with an amazing honey sesame sauce — make it in the easiest possible way.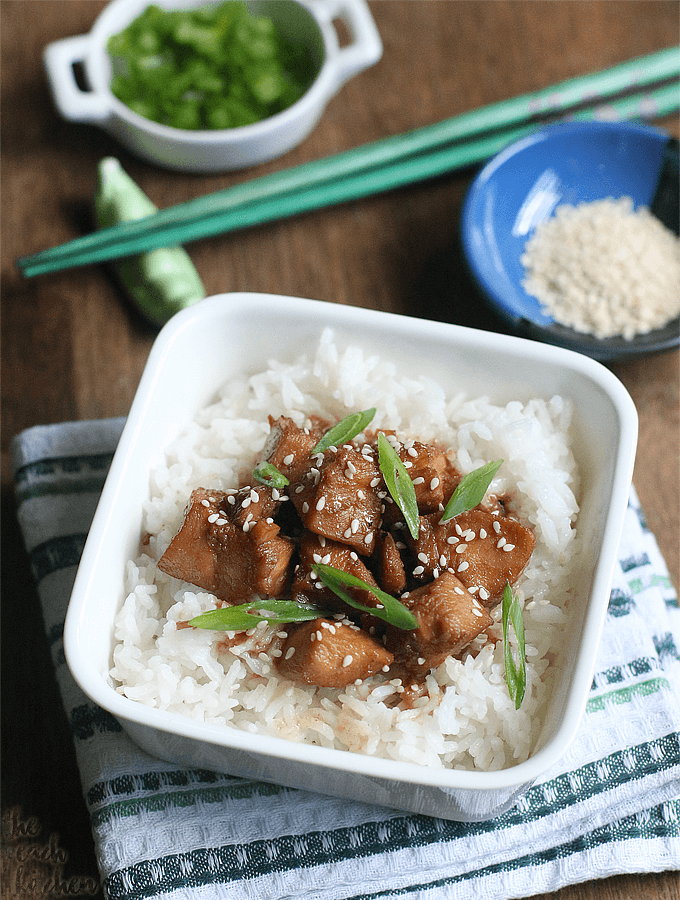 I don't know what I'd say to you today…
It's drizzling and the weather's cold, plus it's a friday. Totally, a bed weather day if you ask me. I have tons of things to do but I'd like to put everything on hold, have a movie marathon at home with lots of snacks on the side, or better yet — catch up on sleep.
I understand that it's times like these when you don't want to cook and just lounge around the living room all day with the kids. Ordering in may not be an option because (a.) you ordered your dinner last night, (b) it's too expensive to order, or (c) you crave for the warmth of a homecooked meal.
Thank goodness Moms are pure geniuses!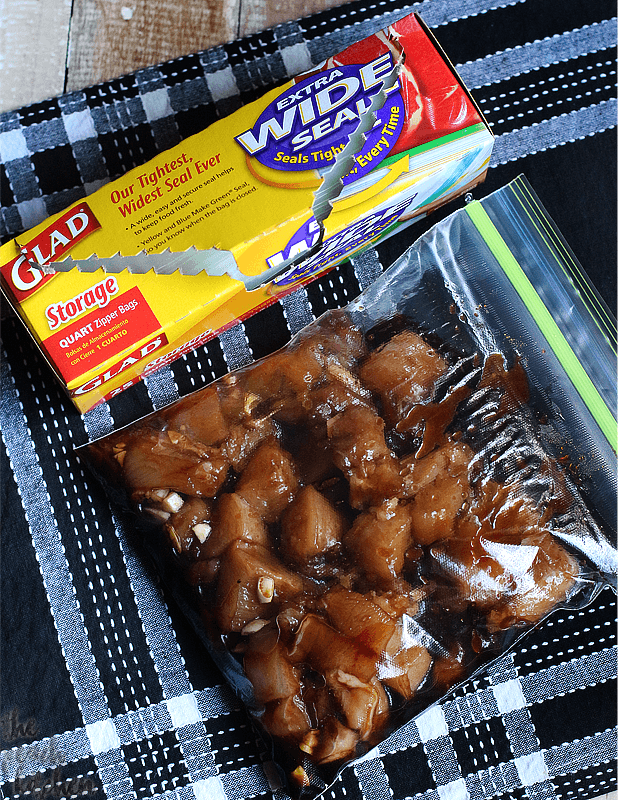 We always have a Freezer meal ready for moments like this… Remember, this Honey Sesame Chicken which I marinated in my Glad Storage Bag and then kept in the fridge for later?
Today is the perfect time to take them out. It's the easiest thing to prepare and one I can do with my eyes closed and with one hand tied at my back. All you have to do is put them in a crock pot or a pot and let it simmer on super low heat for a long time.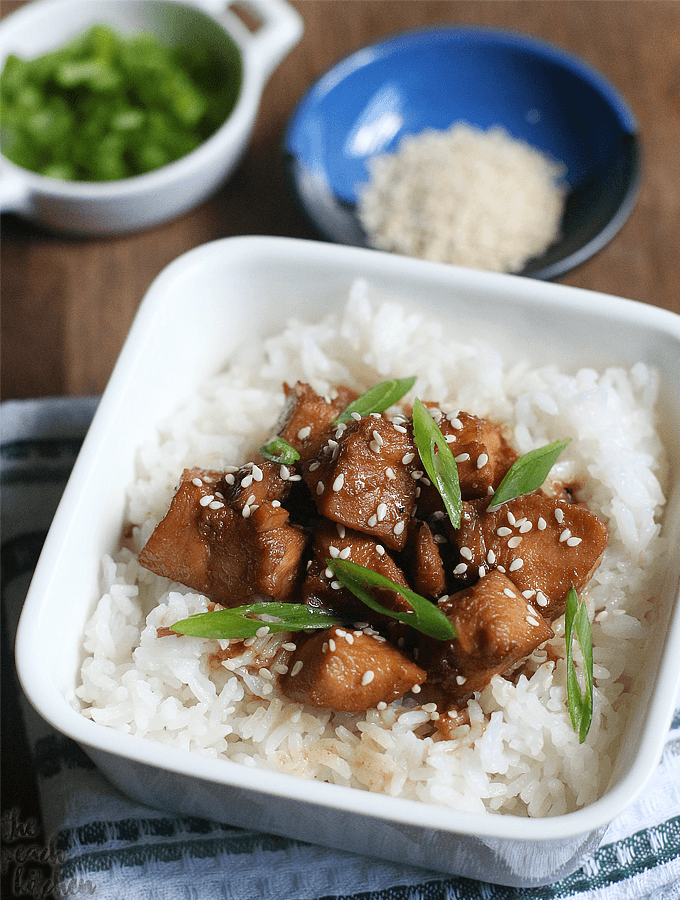 This will give you super tender pieces of chicken with amazing flavors! Top it on rice and garnish with some sesame seeds and spring onions! Yum!
See ya later, I can hear the couch calling my name. Happy Friday!
Print
Freezer Meal: Honey Sesame Chicken
2

whole boneless, skinless chicken breast

1/2 cup

honey

4 tbsp

soy sauce

2 tbsp

hoisin sauce

1 tsp

sesame oil

2

cloves garlic minced
spring onions and sesame seeds for garnish
Instructions
Preparing to Freeze: Cut chicken in bite sized pieces.
In a large bowl, combine garlic, honey, soy sauce, hoisin sauce, and sesame oil.
Mix well and add chicken. Toss to coat chicken with marinade.
Put the seasoned chicken and sauce into a large resealable bag. Freeze.
Cooking: Let thaw in fridge for 24 hours. You can either cook it in a slow cooker on high for 1 1/2 hours or in a stovetop.For cooking in stovetop, just put everything in a pot and bring to a boil. Let it simmer in super low heat for 1 hour or until super tender.
If you prefer a thicker sauce, thicken it by adding 1 tbsp cornstarch dissolved in 2tbsp water. Bring to a boil with continuous stirring.
Serve on top of a bowl of steamed rice garnished with sesame seeds and spring onions.