Green Tea Lime Iced Tea is delicious and easy way to enjoy fresh brewed iced green tea…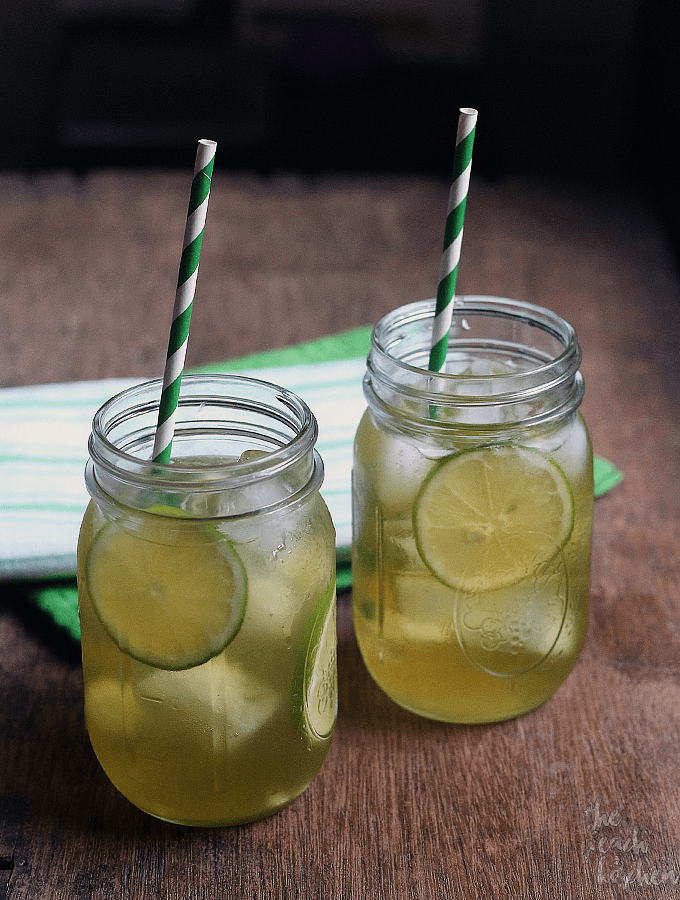 Can you believe it's already wednesday?
My weekend was a whirlwind of so many good things… so many. Saturday was all about different kinds of pastries, udon, soba, gising-gising, sinuglaw, gelato, pizza, spaghetti bolognese, and okonomiyaki. Then Sunday was all about Spanish dishes like Cocido, paella, callos buns, and churros.
I'll tell you all about them as soon as I'm done going through the yummy photos.
Monday and Tuesday. Weeeelllll, those days were spent taking it easy. I was so full last weekend that I felt I was still full the next two days, if you know what I mean.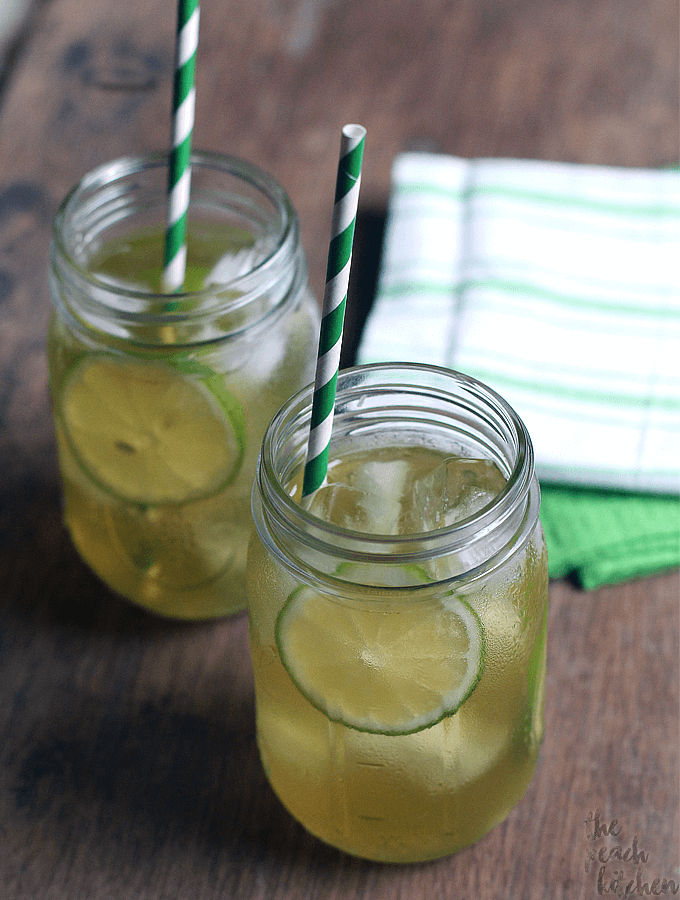 This week, I'm sipping this Green Tea Lime Iced Tea. Aside from these wonderful water infusions,  green tea is  also a smart swap for sugary juices and drinks. I am also hoping to reap the wonderful health benefits of green tea which includes lowering the risk for type II diabetes, alzheimer's disease, and parkinson's disease, help increase the fat burning capability of the body, and  improvement in brain function.
Holding a glass of it also makes me look more zen… hahaha
Print
Green Tea Lime Iced Tea
2

Green Tea Bags

4 cups

of hot water

4

lime slicces
sweetener or honey (optional)
Instructions
Brew the green tea for 2-3 minutes in hot water.
Throw the bags and let the tea cool into room temperature.
Put lime slices and add your sweetener of choice.
Stir and chill in the fridge for four hours.
Enjoy!