Deliciously creamy no churn Blueberry Cheesecake Ice Cream …. perfect for Summer!
Oh, hello Summer! Sorry it took a while before I was finally able to greet you. You see, I've been holding off until I've made my very first ice cream…
… and now, it's here — wonderfully creamy, created with love, and über delicious no churn Blueberry Cheesecake Ice Cream.
Why cheesecake you might ask. Well, cheesecake is my favorite dessert AND my favorite cake to accompany my cup of coffee. I thought it's just right that my very first homemade ice cream should be made of cheesecake.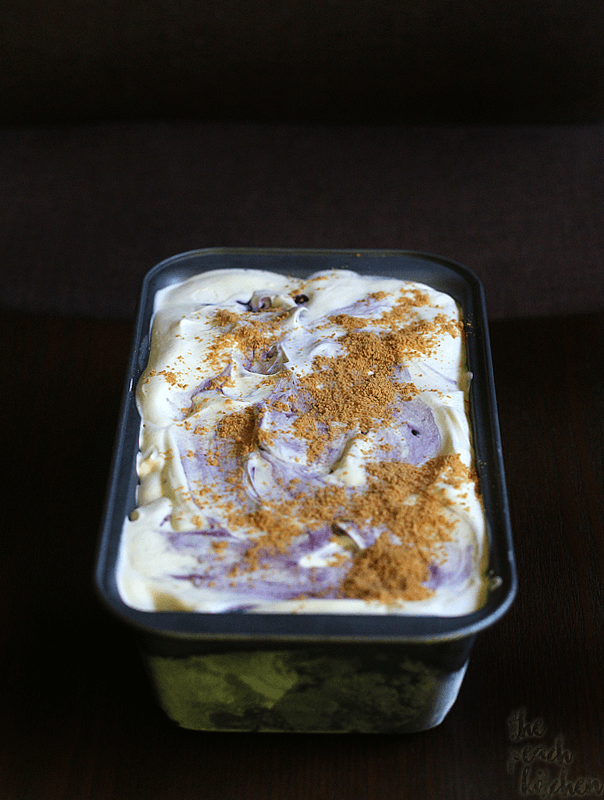 The sun have been shining brightly, the temperature rising, and we are craving for something cold every minute of the day. The best way to cool off is, of course, to have an ice cream!
What I love about this ice cream is that it's very easy to do, it's home made, and there's no churning needed. You can also turn it into any flavor you want!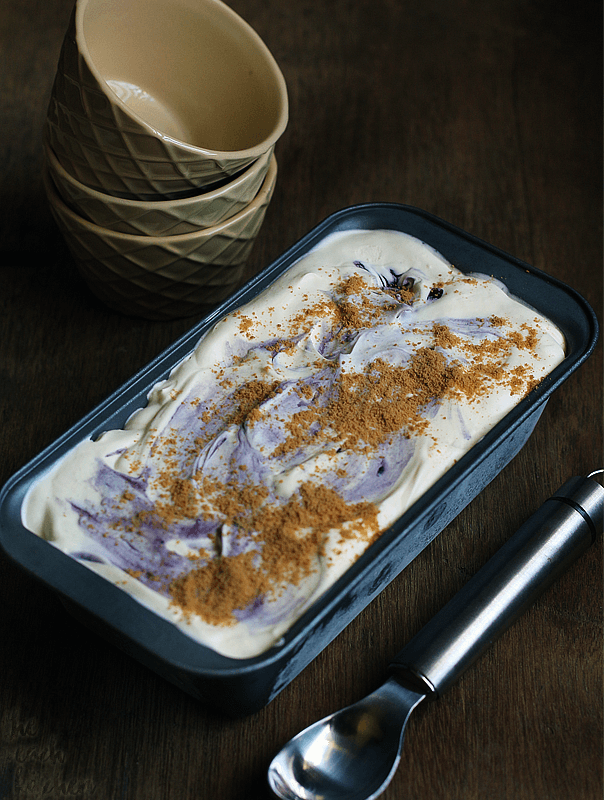 Ykaie and my cousin Rome couldn't get enough of it!
Yesterday was lakwatsa day for our family. I attended the press con of Madrid Fusion Manila 2016 at SM MOA. The rest of the gang wanted to come because Ykaie wanted to try out some new rides at SM by the Bay.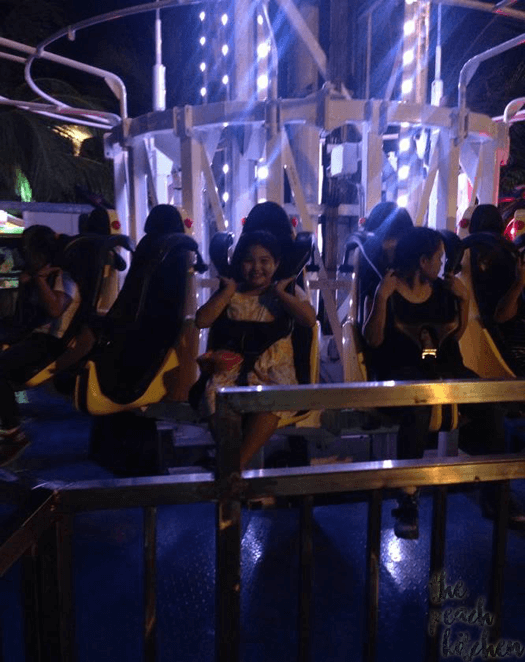 She rode the flying fiesta, then the carousel with me and Twinkle. Finally, she shouted at the top of her lungs at Drop Tower…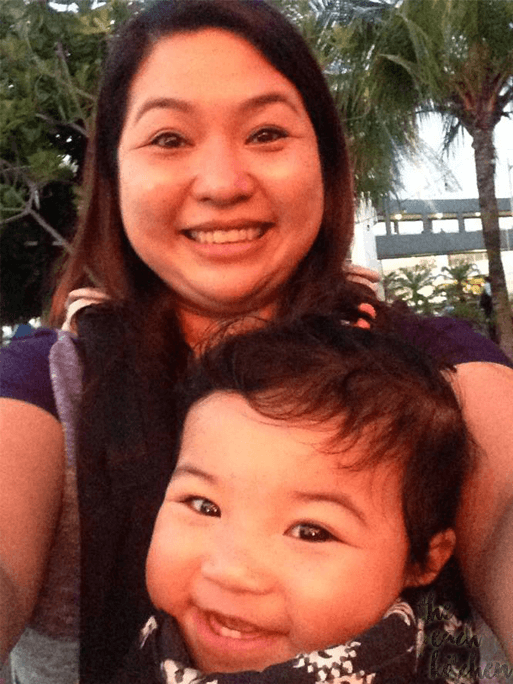 This is how we looked while waiting for ate…
It was such a long day even though it started right after lunch! Traffic was horrendous going to MOA that peanutbutter♥ was in a frown the whole time…oh well..
The night ended well. Everyone was tired but we were all smiling on the way home — well, except for Twinkle who's fast asleep.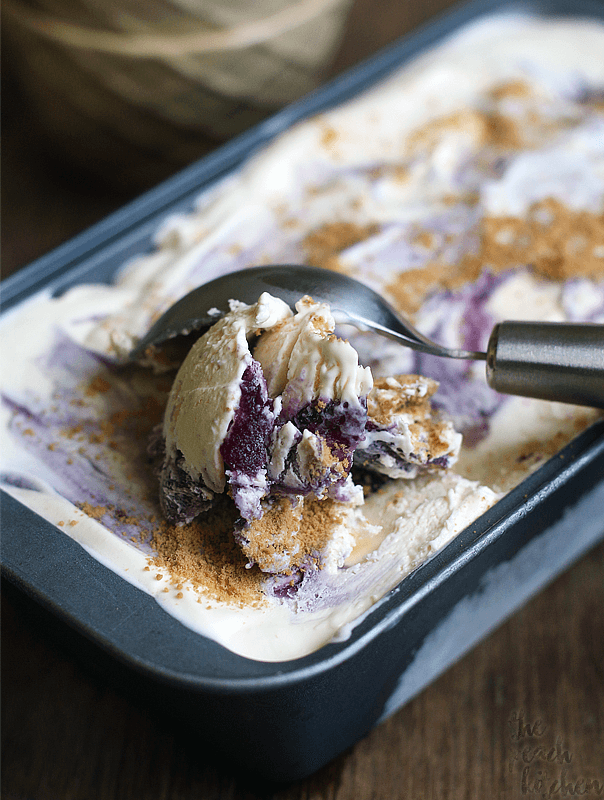 There's still some of this left in the fridge… so this is our night cap.
Don't let your Summer end without making this…
Print
No Churn Blueberry Cheesecake Ice Cream
2 cup

Heavy Whipping Cream, (I used Anchor)

1

300ml can Sweetened Condensed Milk (I used Alaska)

8 oz

softened Cream Cheese (I used Philadelphia)

1 tsp

Vanilla extract

1 tsp

lemon extract

1 1/2 cups

Blueberry Filling
Crushed Graham for garnish and topping (optional)
Instructions
Beat cream cheese using an mixer until creamy and smooth.
Add condensed milk, lemon extract, and vanilla extract, whisking until smooth.
Pour in heavy cream. Whisk on high speed until soft peaks form.
Spread half of this mixture into a loaf pan.
Spoon half of the blueberry filling over the whipped mixture and swirl with a knife.
Top with remaining cream mixture, do the same with the remaining blueberry filling.
Spread evenly and top with some crushed graham.
Cover with foil and freeze for 6 hours or until firm