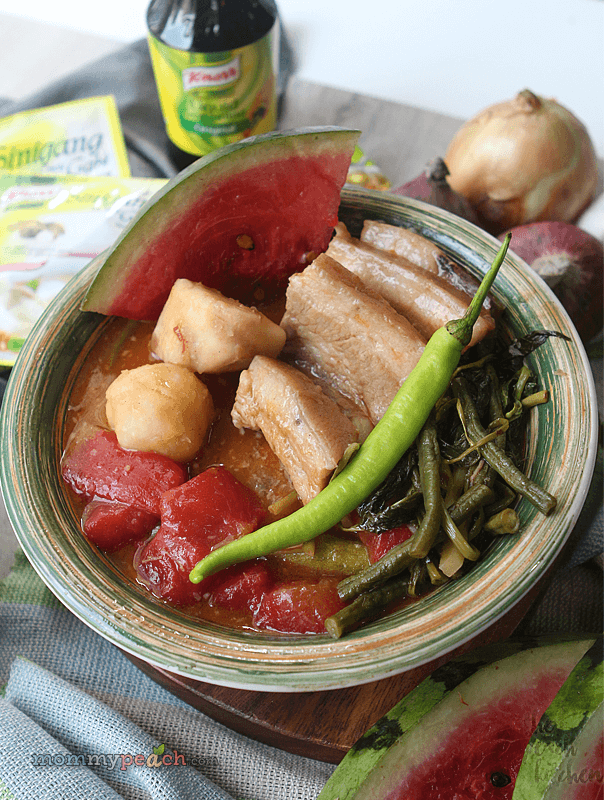 If you're a fan of Sinigang like I am , then I am sure you'd be interested to find out how to make this Knorr Sinigang With Pakwan.
Last July 4, I was part of the #LutongNanay event held at The Cookery in BGC. The campaign aims to bring back the value behind home cooked meals especially since people choose to eat outside more.  It also aims to help busy and working moms find time to cook for her family by introducing simple, smart and great tasting dishes that the family will love through recipe inspiration.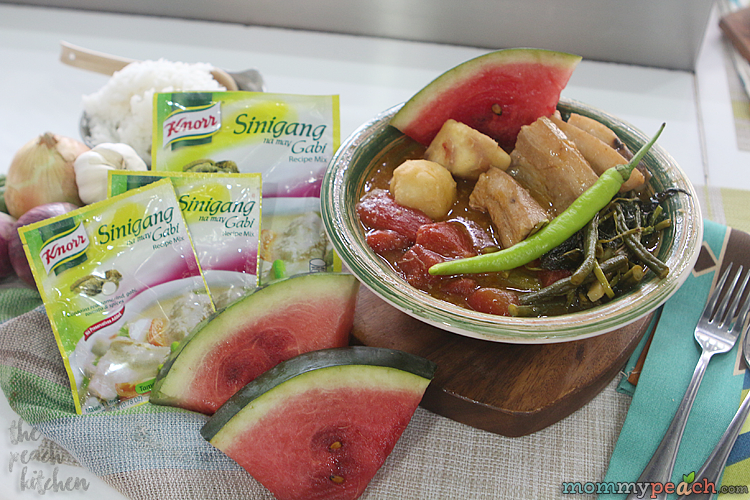 Since Knorr knows how much we love Sinigang, they made us cook four different Singang variants namely: Knorr Sinigang with Pakwan, Knorr Surf and Turf Sinigang, Knorr Sinigang na Grilled Liempo and Knorr Sizzling Sinigang.
First recipe I'd like to share with you is the Knorr Sinigang With Pakwan. It uses sweet watermelon cubes to level up the flavor of your usual Sinigang.
Hop on to www.mommypeach.com to read my post about Sinigang With Pakwan and what happened during the Knorr #LutongNanay event.