I used to drink coffee fives times a day back when I was still a barista. It was trimmed down to three cups when I became a mom and well, I was trying to be healthy. Of course, this healthy passion for coffee led me into wanting to drink not only the best coffee but to try different kinds of coffee as well. It also made me want to try coffee that is made through different brewing methods. I have a stovetop coffee maker, an electric coffee maker, a french press, and a pour over device to make pour over coffee. I've yet to own any mechanical device that automatically makes coffee.I know DeLonghi as one of the top brands when it comes to coffee machines. It is actually my dream to own one of their machines. I just had to be there at the launch of the DeLonghi Primadonna Elite.
Before the program started, peanutbutter♥ and I was able to try coffees made from their amazing machines at one side of the room. I had the Cafe Mocha and him the Cappuccino. The way the coffee were made were pretty impressive, all they had to do was press the button of the coffee of choice and voila! — the machines made it. And they made it well,mind you — my Cafe Mocha was excellent!
This is the kind of coffee machine I want at home — fully automatic and sleek. All you have to do is fill them up with beans and milk that's enough for your coffee. I just wish I had the budget to buy one..heehee..
Anyway, the event started with a 2-hour program hosted by Suzi Abrera. Concept Specialist Inc.'s President, Joseph Hung, opened the program with a welcoming speech and succinct company's background. He also thanked everyone who attended. He then introduced DeLonghi's International Commercial Director for Asia Pacific and Americas, Paul Accornero.
Paul Accornero gave a brief background about DeLonghi Group. Afterwhich, he is joined on stage by Judy Ann Santos-Agoncillo to unveil the Delonghi PrimaDonna Elite.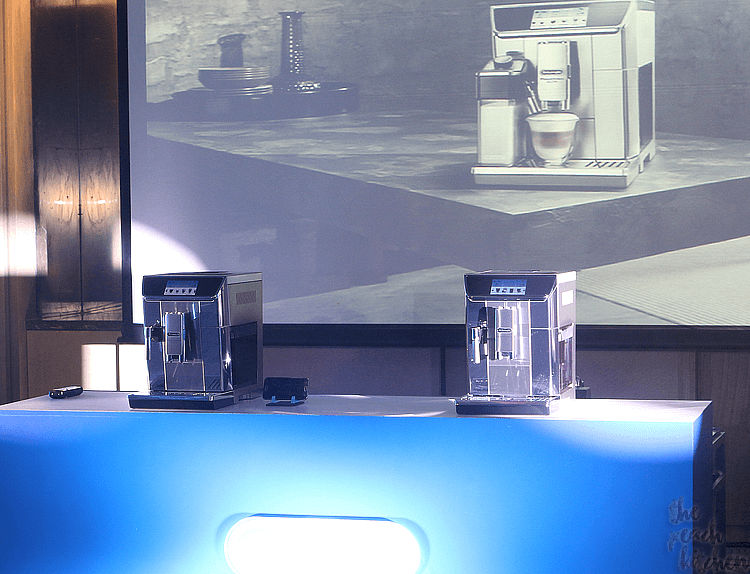 DeLonghi's Regional Manager – South East Asia and Pacific, Vincent Cheng gave hands-on demonstration about the featured coffee machine of which local celebrities, Inah Estrada, Patty Laurel-Filart and Tessa Prieto-Valdes, participated. To cap off the program, Aicelle Santos performed a few songs. Towards the end of her set, she engages the crowd to sing with her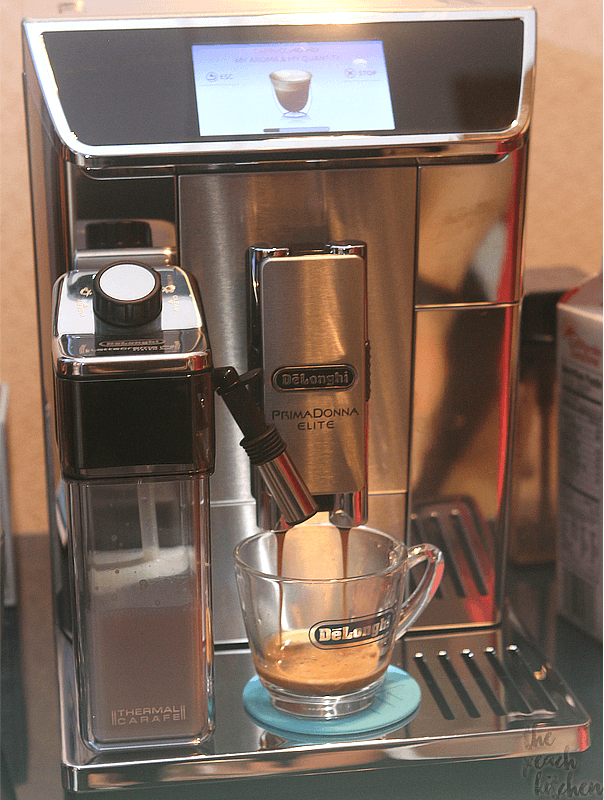 Priced at ₱178,000 the DeLonghi PrimaDonna Elite is the perfect combination of innovative design and advanced technology. It is the perfect machine for coffee lovers looking for a stylish bean-to-cup coffee maker that is both simple to use – every beverage at just one touch  – and customizable to be as close as possible at individual tastes.
Designed for people with an uncompromised taste, the Delonghi PrimaDonna Elite utilizes the bean-to-cup technology to produce your preferred coffee with café quality at home.
The exclusive LatteCrema System ensures dense and creamy milk froth with a silky smooth texture for any coffee-based milk drinks. The LatteCrema System always delivers best in-cup result: the perfect density – the perfect creaminess – at the perfect temperature, until the last drop.
The intuitive interface  – 4.3" colour touch display – permits to have all the preferred coffee based beverages at one touch, personalize any drink to perfectly match any taste, set-up one's own personal profile by memorizing ideal aroma, as well as temperature and quantity of coffee and milk for each drink and even create new beverage recipes through the Coffee Link App.
PrimaDonna Elite is the new generation of DeLonghi bean-to-cup coffee makers to enjoy espresso or milk-based beverages and be amazed by the infinite variety of drinks you can create.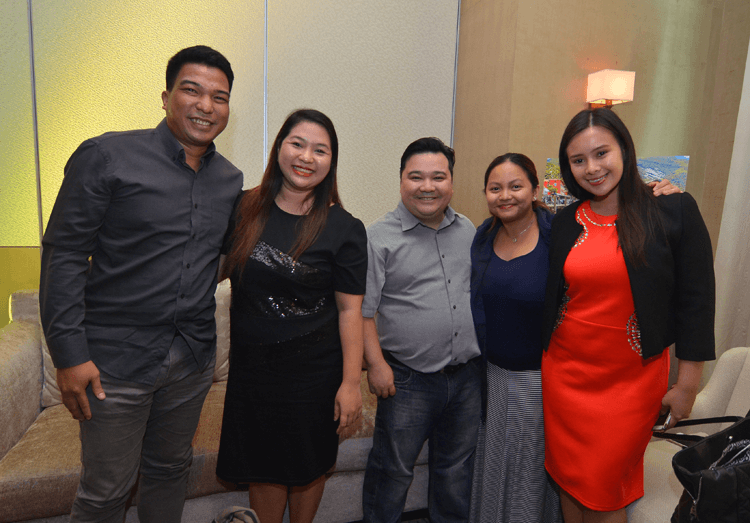 Congratulations DeLonghi for such a successful launch of the PrimaDonna Elite!
Let me share with you some other DeLonghi products I was able to check upclose and personal during the event…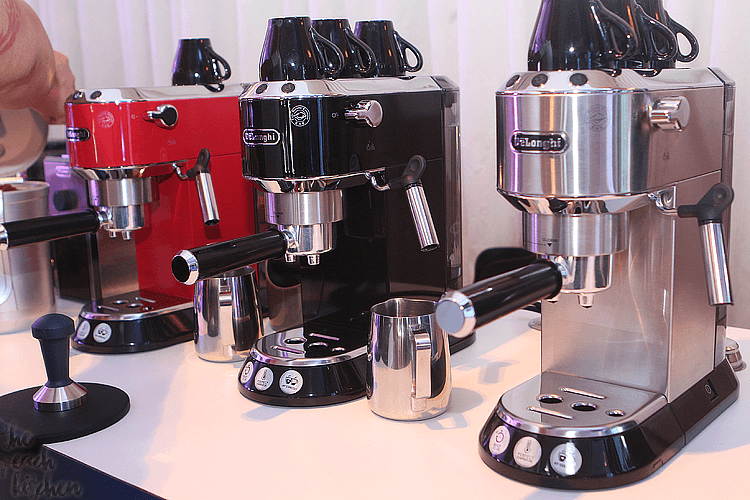 The Dedica Espresso Machines are also to die for and would be wonderful sitting at my countertop!!!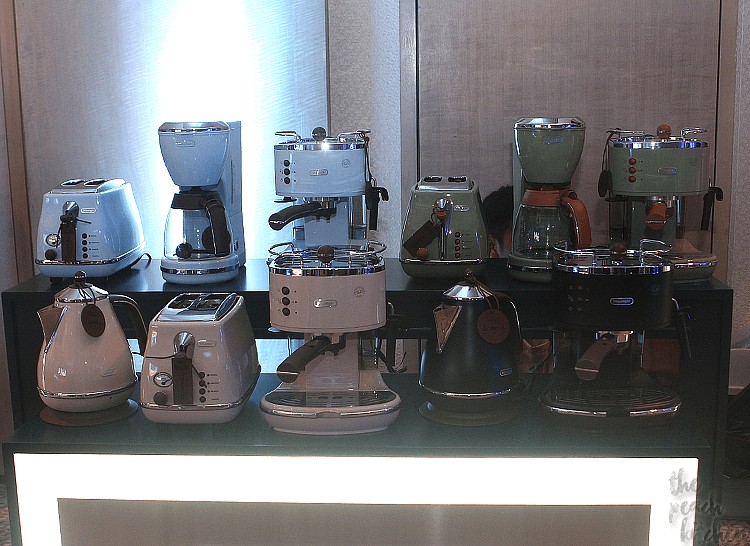 These Icona Vintage Collection of Toasters, Coffee Makers, Electric Kettle, and Espresso Machines!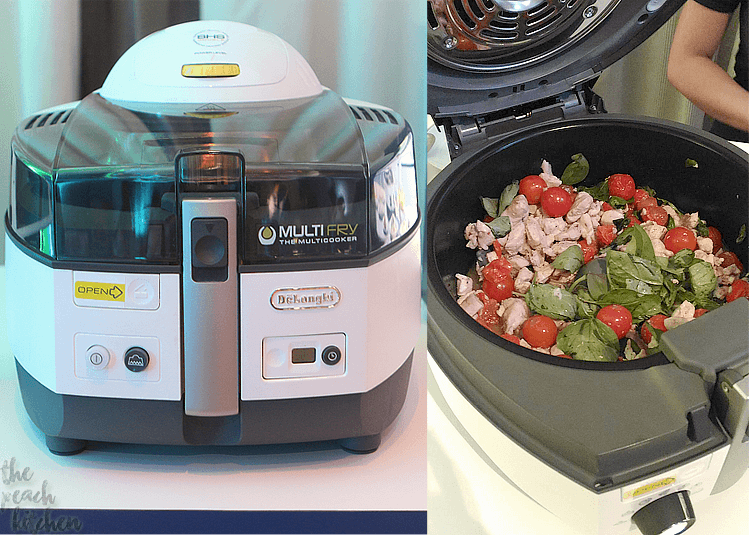 The MultiFry MultiCooker that lets you cook much healthier.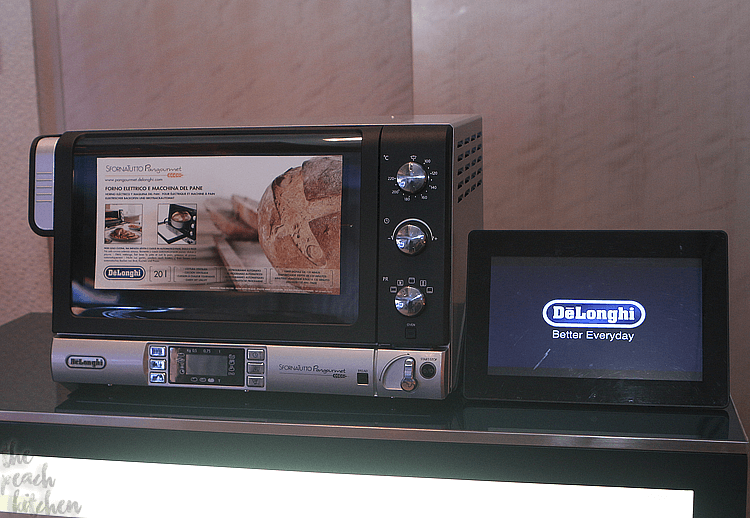 The DeLonghi PanGourmet Oven and Bread maker which you can program to make bread for you so you wake up to freshly made bread in the morning!
So what do you think about the new DeLonghi Primadonna Elite or any of these DElonghi Appliances? I have the contact grill, coffee maker, and grinder in my kitchen. I'm excited to try them out in the following days. I promise I'll keep you posted on them.