Matcha and coconut come together in this creamy and refreshing Iced Coconut Matcha Latte!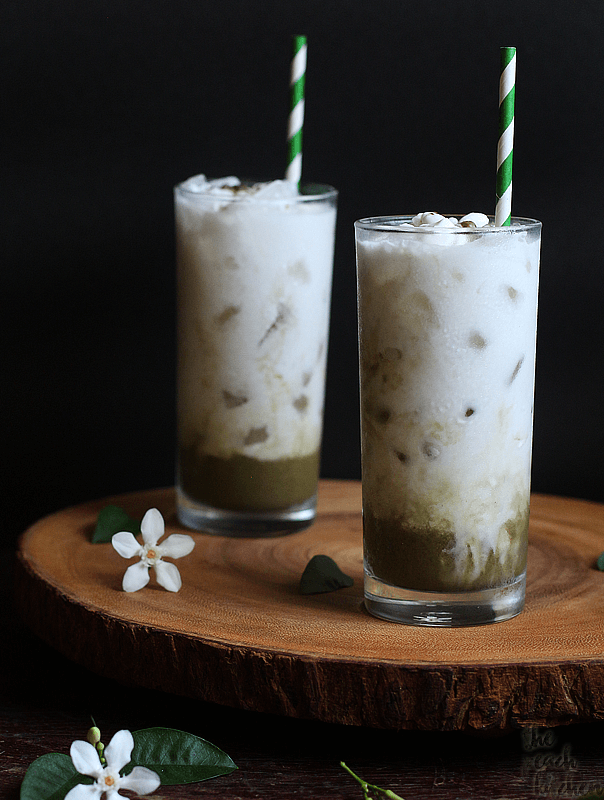 Woohoo! It's finally Friyay! And I am celebrating with this Iced Coconut Matcha Latte even if it was a hectic week.
Hey, I'm a mom — it's always a hectic week. Anyway, here are some random thoughts on a cool friday night…
I was able to make it to the gym only once this week and it was yesterday. Crossing my fingers for tomorrow and Sunday.
Twinkle can now say a lot words! She can say mommy, daddy, nana (for banana) and more words only she can understand. She can also understand what we are saying now and has a lot of other "talents"…
I am watching Devious Maids Season 4 and this season is getting exciting. I don't want to tell you what's happening because maybe you're planning to watch it at a later time…
Sis in on vacay with friends in Palawan.. I miss seeing her here at home during lunch time / dinner time when she's lurking and waiting for free food.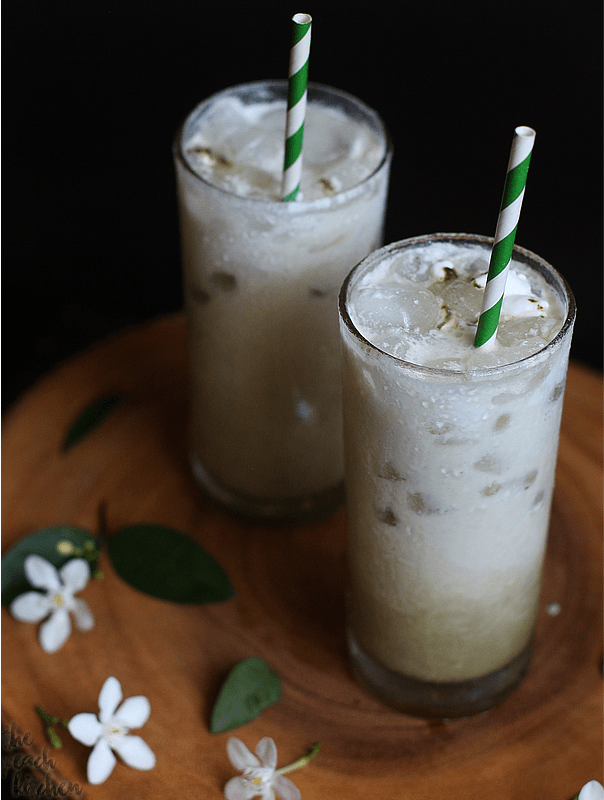 Also here's the scoop on my health journey:
Health Journey Update
Start Date: January 9, 2016
Current Date: August 5, 2016
Starting Weight: 185 lbs
Current Weight: 175 lbs
Total Weight Lost: 10 lbs
Goal Weight: 130 lbs
I'm still at 175lbs but some of my pre-Twinkle shorts already fits!! Hurray!
That makes me think I'm shrinking even if its ever so slowly…. Yaaaayy!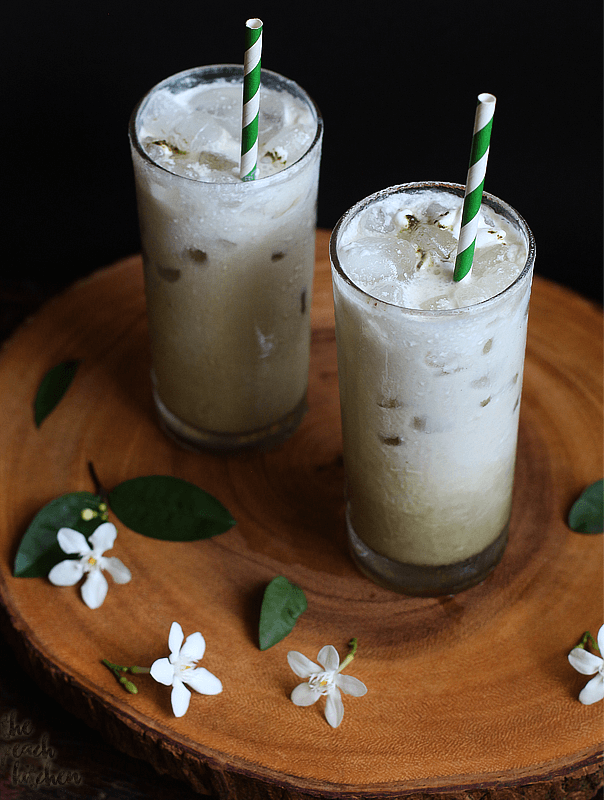 I'm capping off the week with this Iced Coconut Matcha Latte and bidding you a Happy Weekend!
♥ If you make this recipe, be sure to snap a photo and tag @thepeachkitchen on Instagram (OR hashtag it #thepeachkitchen). I'd love to see what you cook!
Print
Iced Coconut Matcha Latte
First layer
1/2 cup

Almond Coconut milk

1/2 tbsp

matcha (green tea) powder
tiny pinch of high quality salt

1 tbsp

honey
pinch ground nutmeg
Second Layer
Lots of Ice Cubes
Coconut Milk
Instructions
Using a blender, blend all the ingredients for the first layer until smooth and there's no more matcha lumps.
Divide the green milk in to two glasses. Fill to the brim with crushed ice or ice cubes.
Pour over the coconut milk and sprinkle some matcha powder on top.
Serve immediately.