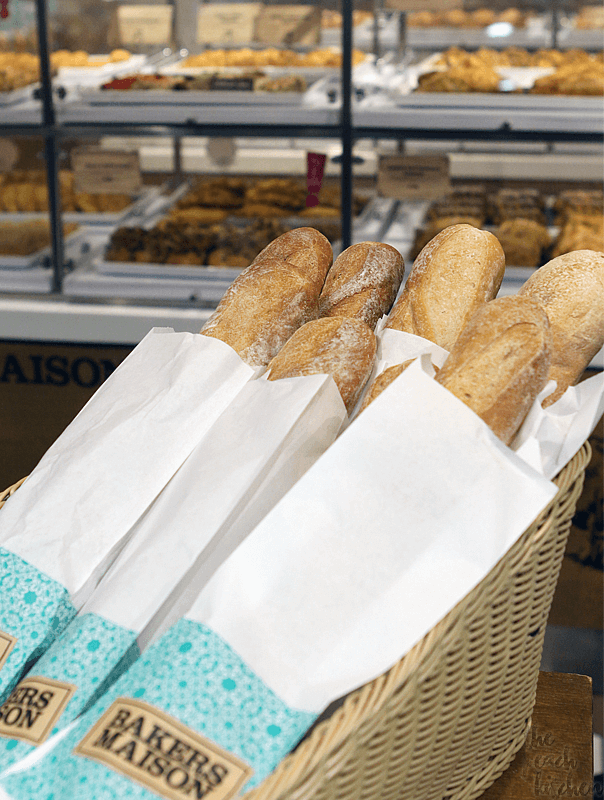 My love for bread and pastries has exceeded my love for rice. I can go on for days without eating rice but I cannot live without bread. It is something that we always keep in-stock at home and the only item which we re-stock every three to four days. It's also what Ykaie brings to school for lunch.
I discovered Bakers Maison during one of those days when we were running an errand at SM North EDSA (the nearest mall to home, remember?). The store just looks so inviting from the outside with those mouthwatering cookies, muffins, and the freshly baked french baguette!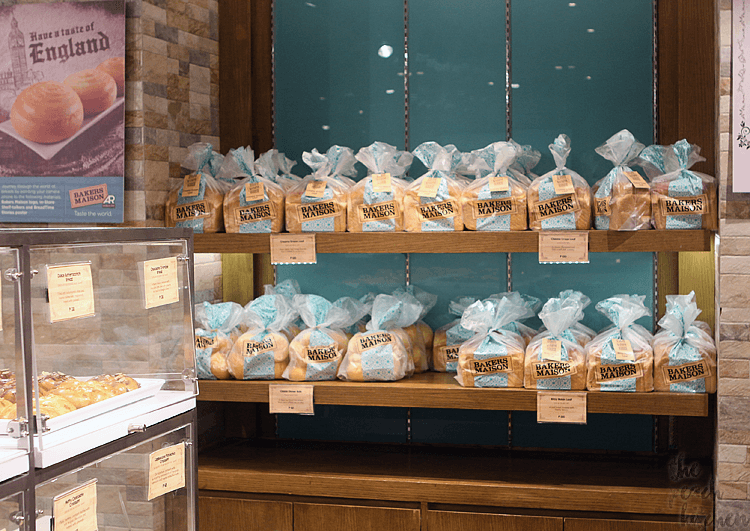 And so we come in and discovered a lot more…
Bakers Maison offers a variety of high quality and innovative breads and pastries, inspired by tradition and fusion of flavours all over the world. Trying out their bread can actually take you to an adventure and will let you "Taste the World".
Just a little bit of a background, Bakers Maison was established in 1998 at New South Wales in Australia. It is a specialist manufacturer of authentic French-style breads and pastries, serving the food service sector throughout Australia. It is committed to quality and consistency. All breads are baked in a clean and controlled environment using only the finest ingredients, guaranteeing consistent quality and freshness. Being a franchise of Gardenia Bakeries Philippines you can expect that all breads and pastries are skillfully crafted and baked by experts in the country.
Ykaie always have fun in choosing which bread or pastry to take home when we're at Bakers Maison. And to be honest, my pocket approves as their bread really gives value for money — it's flavorful and delicious. You can tell it's really a premium product — yet not so expensive.
Here are some of our favorites:
Nutty Chocolate Croissant (above,left) originated from Austria. Flaky, buttery, croissant stuffed with rich Belgian chocolate and gloriously topped with almonds and dusted with powdered sugar.
Cappuccino Pistachio Croissant (above, right) originated from Austria. It's a Bakers Maison signature croissant flavor topped with the tempting combination of bavarian, cappuccino and roasted pistachio nuts.
Pineapple Marmalade Danish (Austria) – A rich and buttery Danish pastry topped with a zesty marmalade and cream cheese combination, baked to flaky goodness. Perfection!
Creamy Raspberry Danish (Austria) -The one and only freshly baked Danish pastry topped with a sweet and creamy custard and raspberry swirls.
I forgot the name of this one but it has cheese and bacon!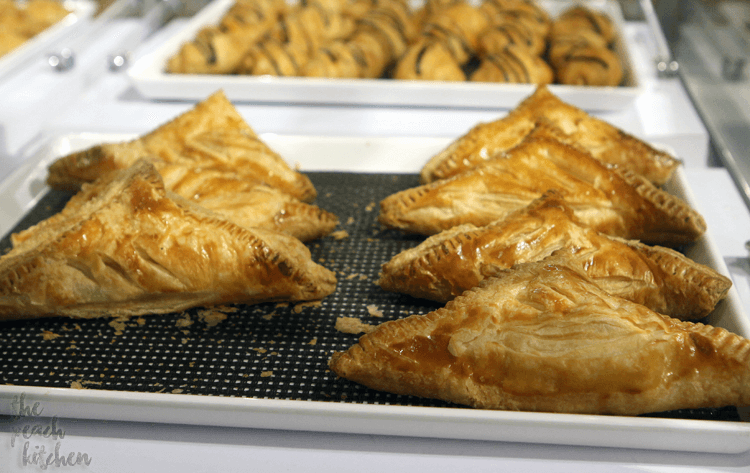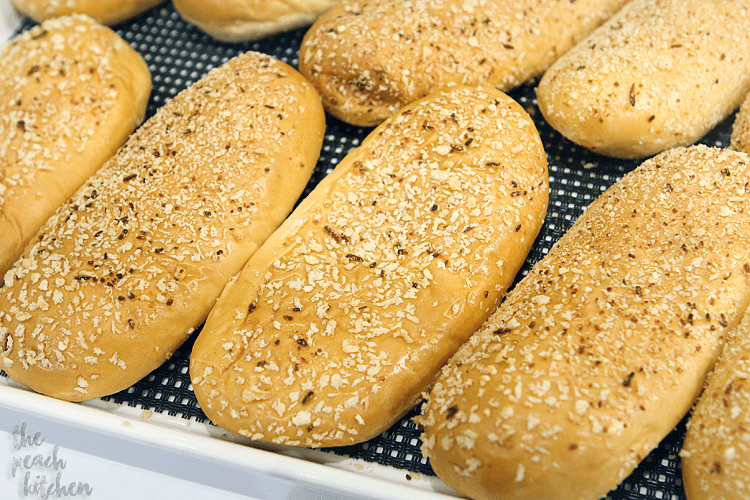 You can either have the breads for dine in or to go. They even have hot, cold, and ice blended coffees you can pair it with. The staff are always very friendly and attentive when we are there so we take our time and enjoy the ambience. Thumbs up to great customer service.
Bread and pastries aside, Bakers Maison also brings in something new with the first interactive mobile application with Augmented Reality (AR) wherein consumers can freely discover breads and identify which breads to buy for their specific needs. With AR, you can scan the selected in-store product shelf-talkers and be amazed at the exciting product offers of Bakers Maison. You can also watch the interesting history of the world's favorite bread in Breadtime Stories. But the most exciting feature of this app is that it lets you seize promos and rewards for your own taste of the world!
Are you curious about the breads we brought home that day? Here's a sneak peak…
Mini-Cheese Royale Croissant (Austria) A classic croissant filled with authentic cheese that's perfect to pair with your coffee at the start of your day.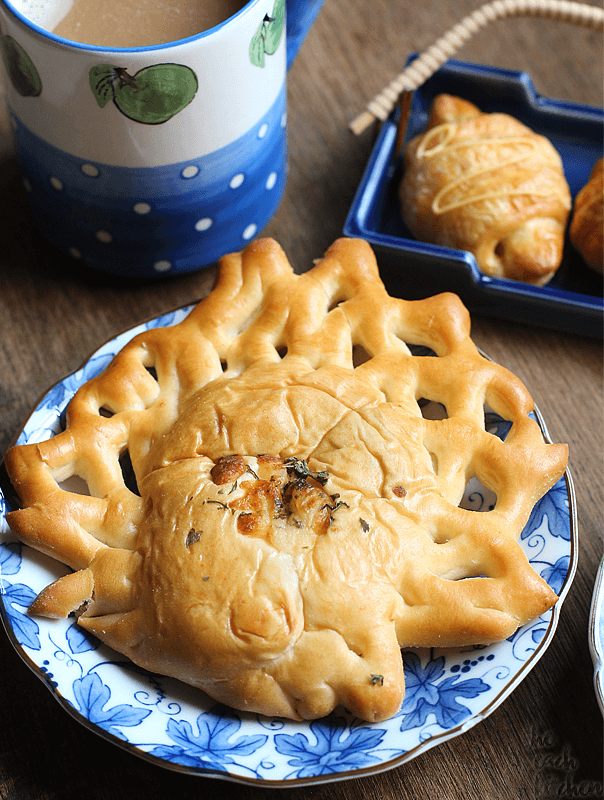 Italian Pesto Bread (Italy), a uniquely shaped bread that's filled with creamy pesto complemented by cheese then topped with parsley bits.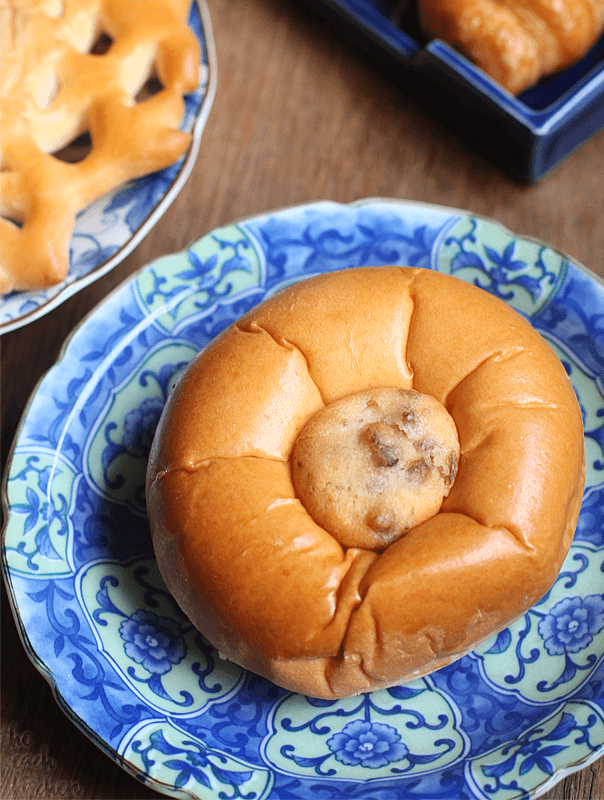 Cranberry and Cream Cheese Buns (United States), a really soft bun that's sweet and topped with lots of cream cheese and loaded with a touch of Cranberries.
My favorite is the Sourdough de Maison (Egypt) which is a rugged and rustic sourdough bread with an upfront taste of rye. I love spreading some softened butter on it or dipping it on herbed Olive Oil and balsamic vinegar
We also bought some cookies but Ykaie and peanutbutter♥ already ate it before I could even catch some snaps… I guess we're buying more cookies next time….
To know more about Bakers Maison, hop on to www.bakersmaison.com.ph and follow them on Instagram at @BakersMaisonPH