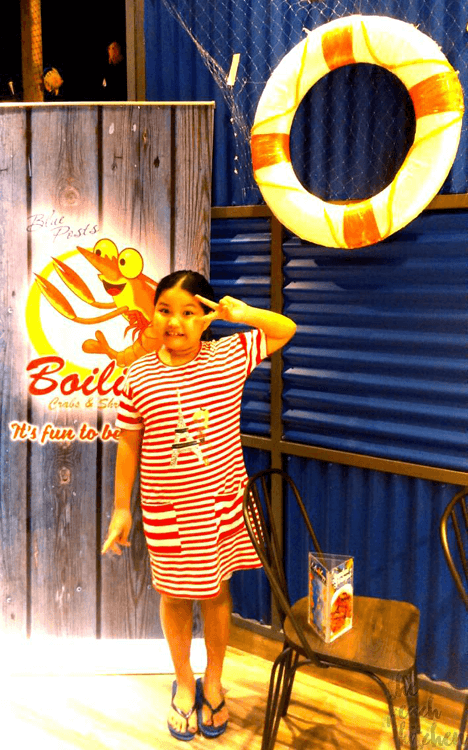 Tuesday's dinner was at Blue Posts Boiling Crab and Shrimps. We've been wanting to try this ever since we found out it was opening at SM The Block. It's the nearest mall from home but we only had a chance to try it the other day when we had to buy pizza ingredients for Tita Eva and go shopping for new clothes for the soon-to-be-back-to-work peanutbutter♥.
Thought Bubble: "Hmmmnn.. Ano kayang oorderin ko? Shrimps or Crab?"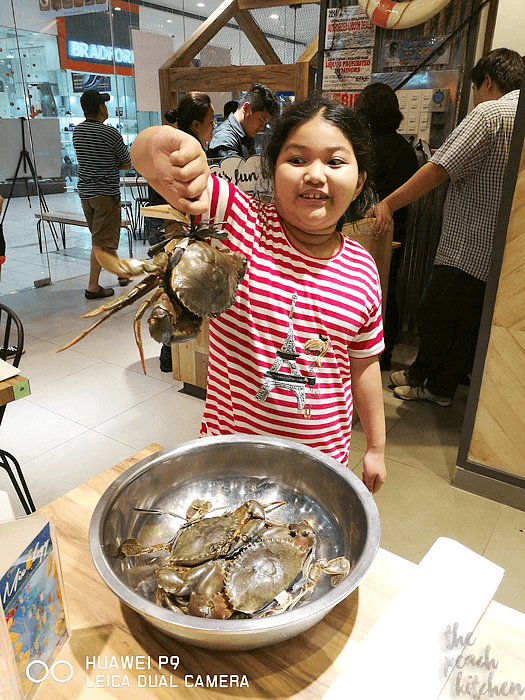 Since this was the first time we're gonna try this restaurant, we decided to order shrimps and a crab. The server brought us live crabs to choose from. Their smallest weighs 700g, while the biggest weighs 800g.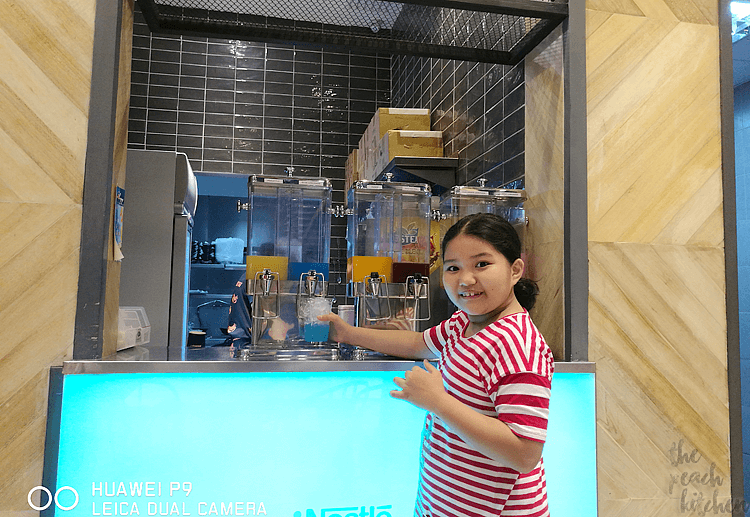 Ykaie wanted to try the Nestle Juices Mixology (₱69) where in you can mix and match different nestle juices flavors.
Her first drink turned black…
Daddy and Twinkle, while waiting for the food… wait, is that a lollipop with the wrapper still on???!!
The Crab Chowder (₱87) was the first to arrive from our orders. peanutbutter♥ and I shared one bowl while Ykaie and sis shared another. It was creamy, flavorful, and super hot — just the way I like it.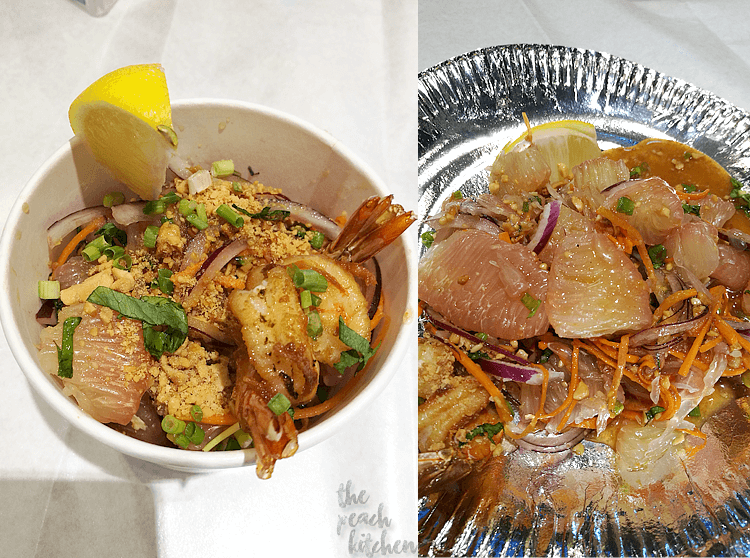 We also ordered Pomelo Salad (₱195) which came in a bowl but we were given a paper plate so we can pour it out. It has pomelo pieces, 2 pieces of shrimp, onion and carrots slices, all tossed in a sour and salty dressing.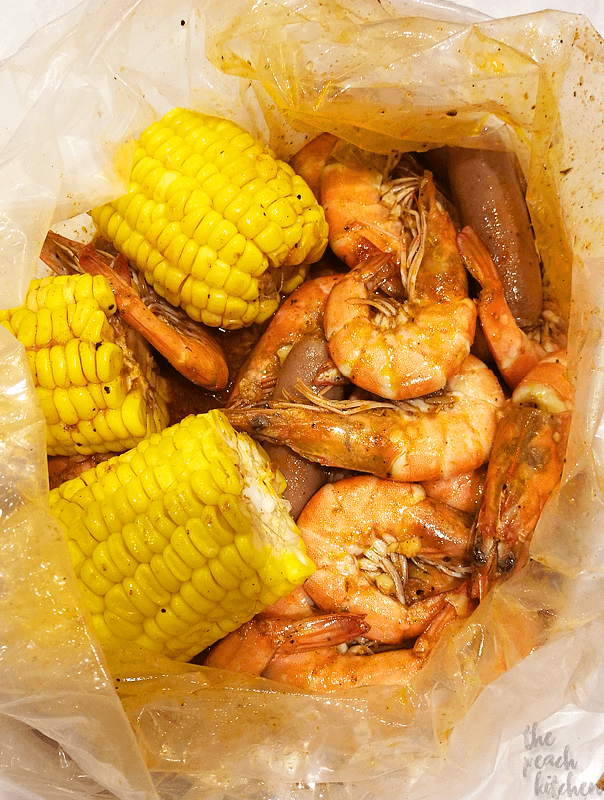 One order of shrimp is 1 lb and it's around 18 pieces. We opted to includes 2 sides in boiling namely corn and sausage. So in this bag are 1lb Shrimp (₱573)  + Sausage (₱45) + Corn (₱45)  all cooked in Blue Posts Boil, which is  the signature blue posts cajun sauce. It's very garlicky and perfect for drizzling over rice. Sauce pa lang, ulam na, promise!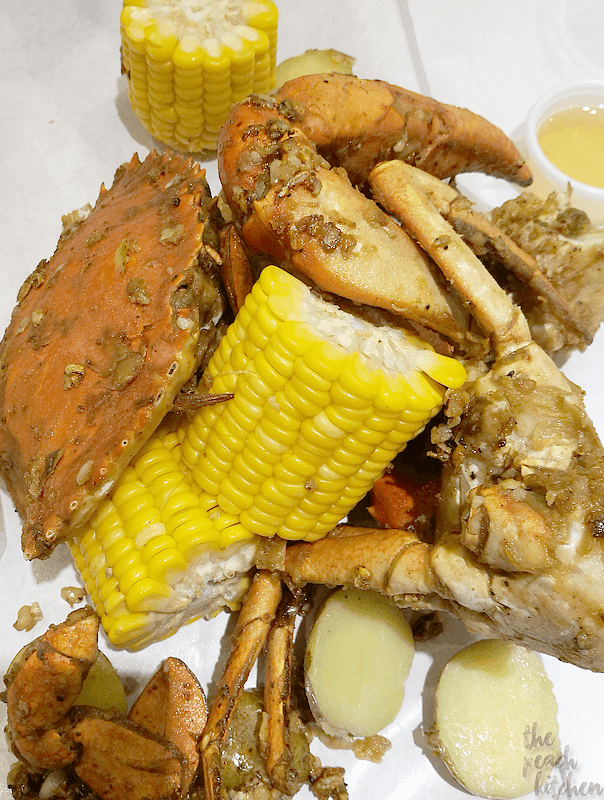 Our 800g crab was cooked Garlic Fried which means it's dry and has no sauce but it was very tasty because it was cooked in butter and garlic. The 800g Crab was at ₱180/100g which equals to ₱1440 + corn (₱45) + potatoes (₱45).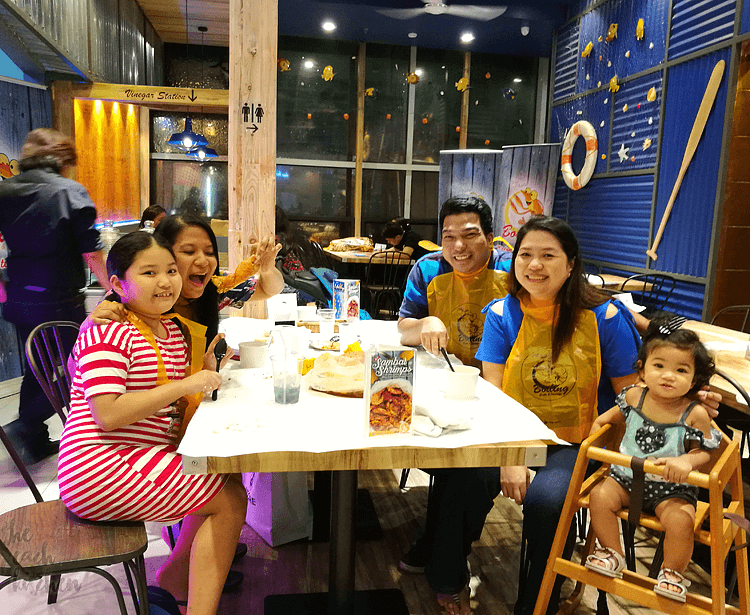 The crab turned out to be fat and meaty! We were really happy with our order. Hands down both the shrimp and crab was delicious. With two additional rice on our orders, the bill totaled ₱2,990. I had to gasp..LOL! This can't be our usual weekday dinner ha…heehee. Kidding aside, I love the Blue Post Boil but I wasn't able to really enjoy it 'cause Twinkle is having some tantrums. I had to coax her and take her out of the restaurant to pasyal.
I hope to be back at Blue Post soon…