This Grilled Tuna Panga is marinated to perfection and grilled over charcoal, served with Lato Salad on the side…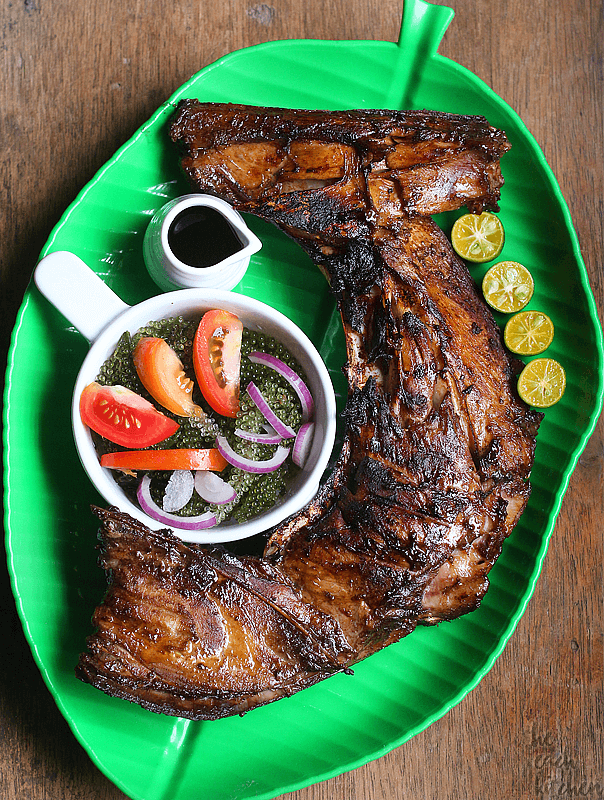 It has been quite a week, I must say.
The baby and I have been bitten by the cold bug. Twinkle had fever last tuesday because of it and was irritable. She's needy and clingy and wanted to be with me every second of the day. And while my heart melts into marshmallows because she loves mommy so much and melts into me when I carry her and lull her to sleep, I don't want her feeling all sick. Thank goodness, the fever lasted only for a day but now she has both coughs and cold which she has passed on to me. So we're both sick.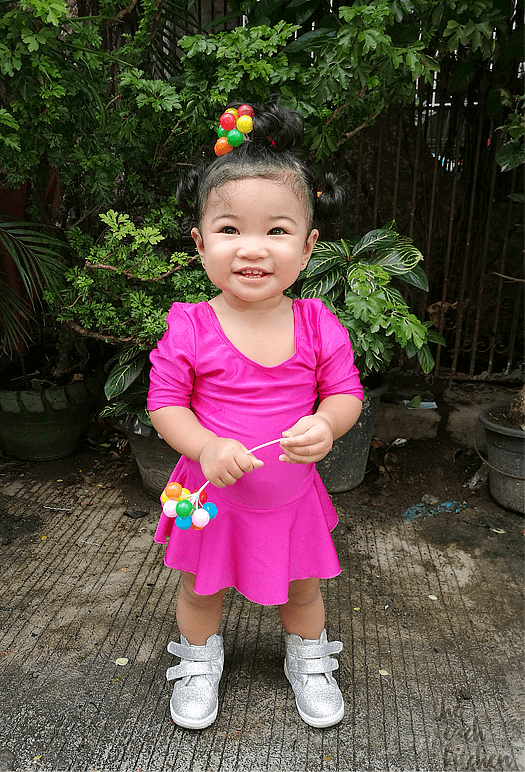 Have I told you that the little one has already learned to walk? Yes, she is very much confident that she wanted to walk all the time and sometimes without any help at all. She's a teeny bit wobbly though and still needs supervision. So between Twinkle being needy and wanting to walk — I am resigned to making quick cooking meals this week.
But last night, peanutbutter♥ got a text from his suking fish vendor at the market. They have fresh tuna panga (tuna jaw) today and he wanted to know if we'd like one. It's Saturday, so why the hell not? We absolutely needed THIS meal.
peanutbutter♥ marinated this tuna panga is soy sauce, calamansi, and Sugar Blend for a little sweetness. Then he grilled this over charcoal. I made the Lato Salad.
Saturday lunch, baby.
Happy Weekend to you!
♥ If you make this recipe, be sure to snap a photo and tag @thepeachkitchen on Instagram (OR hashtag it #thepeachkitchen). I'd love to see what you cook!
Print
Grilled Tuna Panga
1

Large Tuna Panga (Jaw)

3/4 cup

soy sauce
juice from

6

calamansi

1 tsp

Sugar Blend (Or

2 tsp

sugar)

2 tbsp

olive oil
For Serving
Steamed Rice
soy-calamansi dipping sauce
Instructions
Combine soy sauce, calamansi, and sugar blend.
Place fish in a zip lock bag together with the marinade and let it marinate for at least 2 hours.
Remove fish from marinade and pour marinade in a cup, mix it with oil to be basting sauce.
Prepare a hot grill. Heat should be strong, but not so hot that you can't hold your hand comfortably over it for 4 – 5 seconds.
Place tuna panga on the grill and cook for 10 to 15 minutes on each side, basting it from time to time with the basting marinade sauce except for the last three minutes of cooking time.
Serve grilled tuna panga with Lato Salad, soy-calamansi dipping sauce, and steamed rice.