Rich, buttery Yuletide Butter Cookies that melts in your mouth in each bite — perfect for gifting, with coffee, and of course, on your table this season.
Hey mommies (and daddies), the baking season is here!
Yep, I officially declare the Christmas season THE baking season because this is the time of the year when we usually do most of our baking. With Christmas parties, family reunions, gift givings left and right, not to mention the cravings for anything chocolatey, cinnamony, gingerbread, and BUTTERY. Oh gosh, this is the season where we truly indulge.
This is also the season when I make sure to stock up on my favorite ingredient in the whole world: butter. Because everything just tastes better with butter! You know, I don't want to be caught empty handed when the craving and the baking kicks in so I always have butter in my fridge.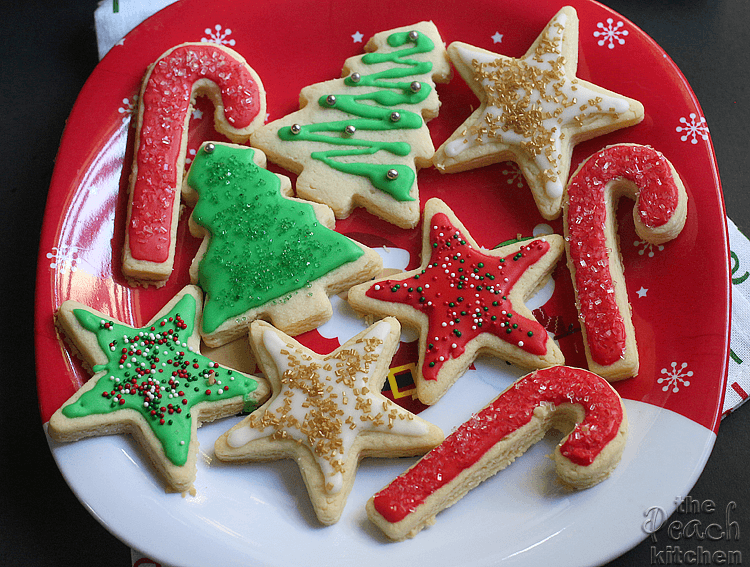 If you'd let me choose between butter or margarine when it comes to baking and cooking, I'd always choose butter, hands down. You know why? Because everything just tastes better with butter! Butter is made from cream or milk; while margarine is made from hydrogenated vegetable oil. And because butter is made from milk, it's better tasting than margarine. The milk fat in butter gives that rich and creamy flavour we all love.
And when it comes to butter, I always use Anchor Butter. It has that Whole Milk Sarap that I want in butter. Any dish that I make or cook with Anchor Butter becomes luscious and delicious.
Since it's the Christmas season, I thought it would be best to share with you my very own Yuletide Butter Cookies recipe. Butter cookies gets their flavor from its main ingredient – butter. Of course I use Anchor Butter to make it. This way, we'll get melt-in-your-mouth, rich,buttery, cookies that'll make your heart happy with each and every bite.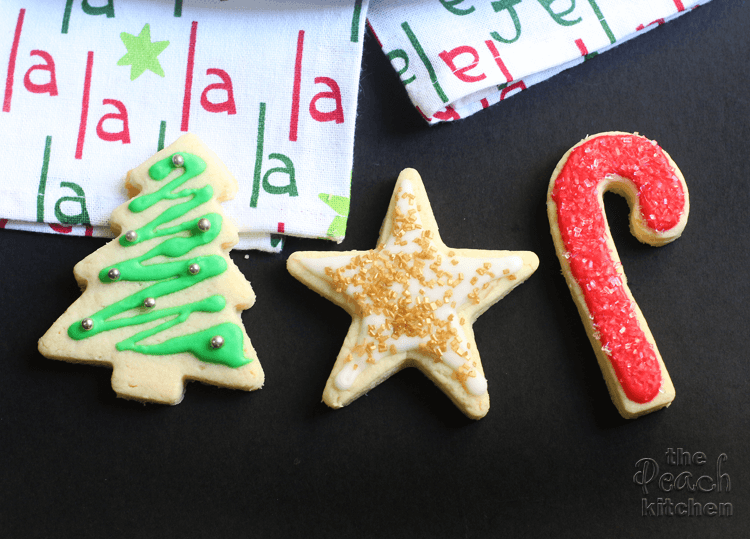 I used royal icing, sprinkles, and colored sugars to design it to spread the merry cheer that this season brings. Put it in a jar and it could make for a lovely gift to friends and relatives. Plate it on the table and it would make for a Christmasy dessert. Have it with your Christmas morning coffee….
I'm so sure you will love this recipe, as my family and I do…
I grew up in a household that bakes goodies for gifting during Christmas. I'd like for this tradition to continue on in my home today. That is why Ykaie and I are baking these Yuletide Butter Cookies starting this year. It would be a great addition to our Christmas table and perfect for gifting to friends and relatives as well. It would be a nice Christmas family tradition too!
Recipe's below but check out my video for inspiration…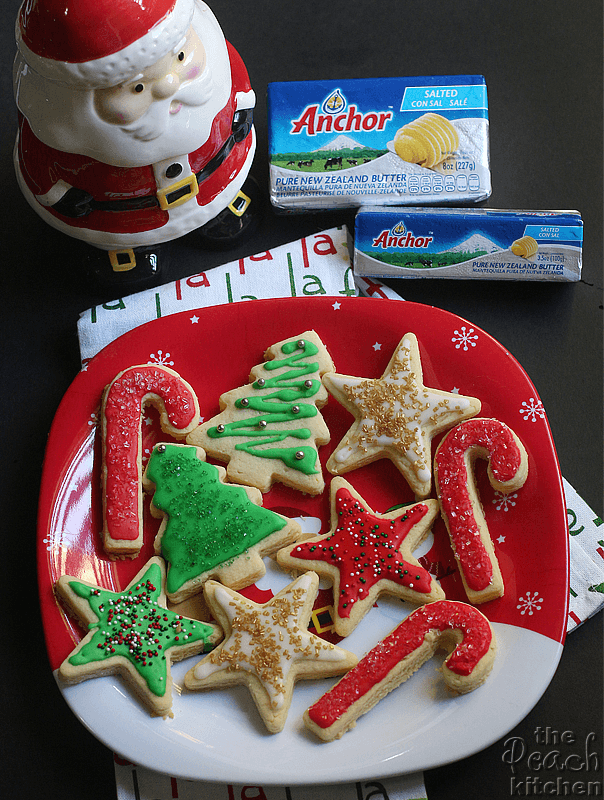 To know more about Whole Milk Sarap, and get delicious everyday recipes,visit AnchorPhilippines.com.
♥ If you make this recipe, be sure to snap a photo and tag @thepeachkitchen on Instagram (OR hashtag it #thepeachkitchen). I'd love to see what you cook!
Print
Anchor Yuletide Butter Cookies
2

sticks Anchor Butter, softened

1/2 cup

powdered sugar

2 cups

all-purpose flour

1 tsp

salt
Instructions
Using an electric mixer, Cream the butter and sugar until light and fluffy.
Add the flour and salt and mix on a low speed until just incorporated.
Bring the dough together into a ball.
Roll out between two sheets of parchment paper until the dough is ¼ inch thick.
Refrigerate dough for about 15 minutes.
After, cut the dough using Christmas shaped cookie cutters.
Place the cutout cookies onto lined baking trays.
Refrigerate cookies for 10 minutes and preheat oven to 325 degrees.
Bake cookies for 15 – 20 minutes, until lightly golden.
Decorate with icing and sprinkles or other Christmas candies.
Notes
TIP: These Yuletide Butter Cookies are perfect for gifting!