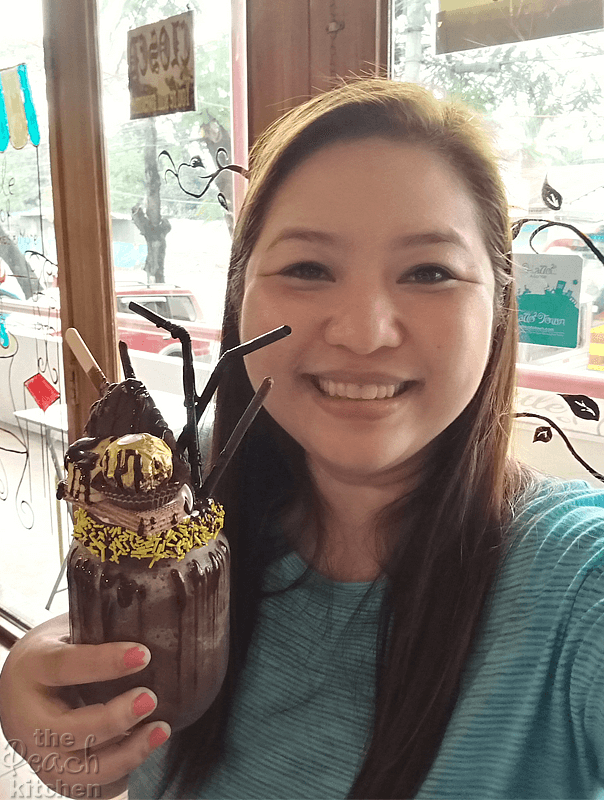 Going after Twinkle around and about Pinto Art Museum has left us tired and in need of some refreshments. I needed a cup f coffee badly, my caffeine supply is depleting fast and I'm starting to feel a bit sleepy. Of course we wanted to try the local coffee shops and our feet took us to Little House of Cheesecake.
The place was homey and there were lots of books around to read while waiting. The staff were approachable and friendly. peanutbutter♥ ordered their Pressed Coffee which was served immediately.
We both had Cheesecake in Jars (₱97). He had Blueberry and I had Strawberry to partner with the Clouded Coffee I ordered.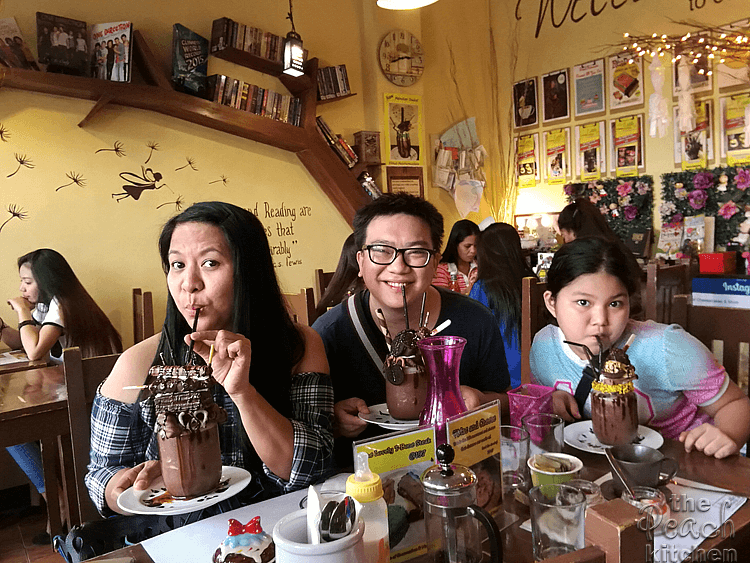 Ang tatlong bibe ay nag-order ng Monster Shakes!
Ykaie had the Happy Ferrero BanaNutella Project (₱197) which I had in the first photo above. It's a choco banana shake that's topped with wafer, banana slices, prestezel sticks, a chocolate covered popsicle, and one Ferrero Rocher.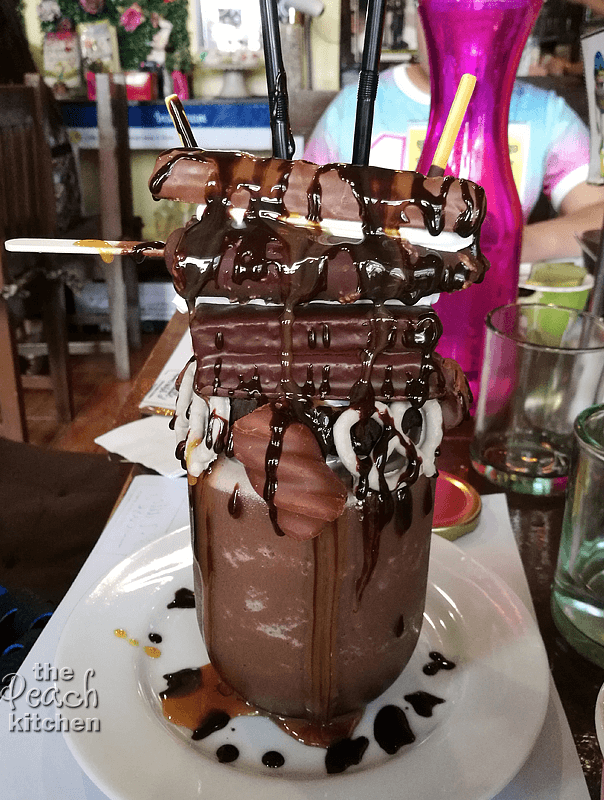 Sis had the Twixted Caramel (₱197) which I'm assuming had Twix among the chocolate covered popsicle, marshmallow, pretzels and all other things on top of the shake.
Rome had the Monster Crazy Oreo Riot Milkshake (₱197) which had lots of oreo cookies along with chocolate covered popsicle, pretzels, and other chocolate stuff.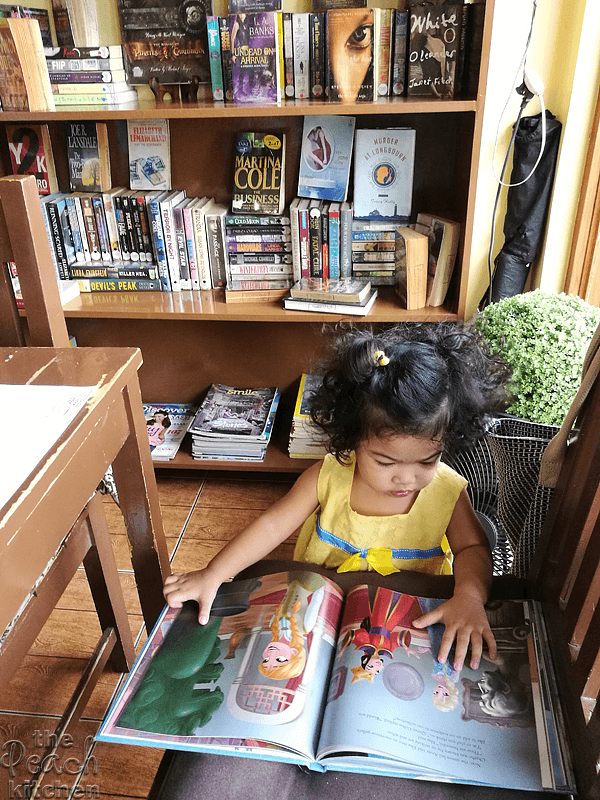 Twinkle enjoyed browsing through a Disney Frozen book….
Sadly, my Clouded Coffee never came. Apparently, their cotton candy maker had some problems. I just wished they told me sooner, I would've ordered a different drink. I left the store sleepy but I think the gang was pretty much happy with their orders specially Ykaie.
I slept on the way home.