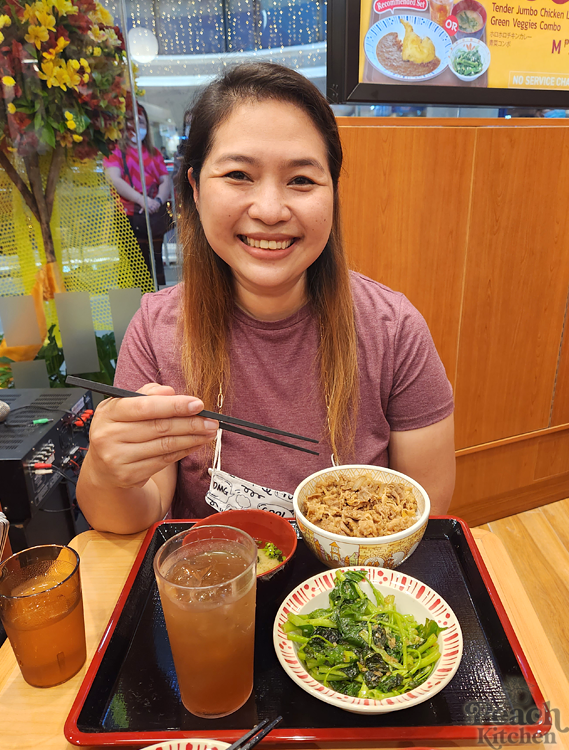 We tried the newly opened branch of Sukiya at SM Manila! Sukiya is a popular Gyudon chain in Japan and is gaining popularity internationally. I am a Beef Gyudon fanand so are my family. Beef Gyudon is a regular on our menu rotation at home. That's why when I heard of Sukiya — we just had to try it.
To tell you honestly, I've only heard of Sukiya because of their Yakisoba with Sausage — some people expecting another type of sausage but it came with TJPF hotdog. Well, I don't really see anything wrong with that kasi masarap naman yung hotdog, and it goes well with noodles. When I asked Sukiya about it — turns out the Sukiya in Japan uses the local popular sausage — so that's why when they brought the restaurant here, they also used the local popular sausage here.

Okay, enough kwento… let me share with you the food that we tried…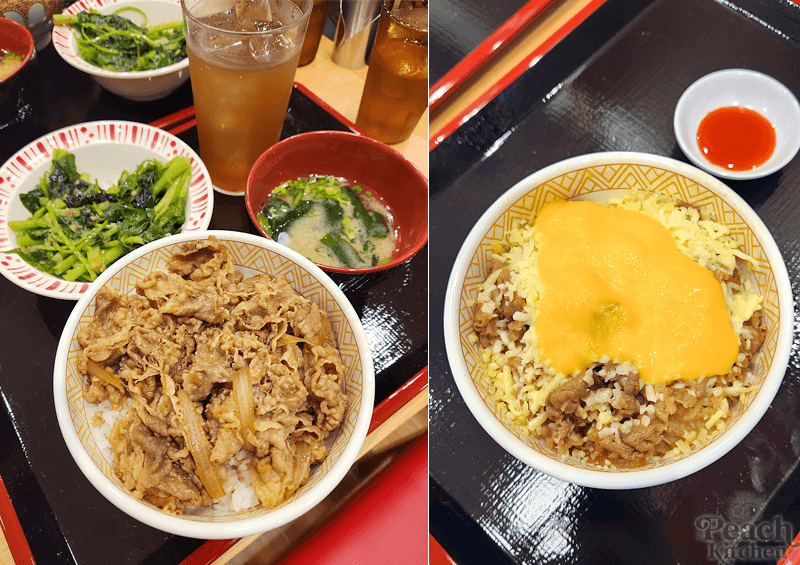 Gyudon Combo (₱179). Gyudon is the signature dish of Sukiya and their Gyudon bowl is composed of thinly sliced beef that's tenderly cooked in their secret sauce. This combo comes with Green Veggies + Iced Tea or Miso Soup. Affordable no?

Melted Cheese Gyudon (₱189) this bowl also has the same Gyudon but it's topped with melted cheese and some shredded cheese on the side.
I love the taste of their Beef Gyudon because it's flavorful and not salty.
Soft Boiled Egg Chicken Teriyaki Bowl (₱159) , composed of juicy chicken glazed with teriyaki sauce on top of japanese rice. You may opt to add or not to add the soft boiled egg but it makes for extra flavor! I dipped the chicken in the egg yolk before taking a bite!
Spicy Pork Bowl (₱175) – This is Hokkaido Style grilled pork with spicy sauce. The pork is tender and has a smoky flavor. It's also available without the spicy sauce.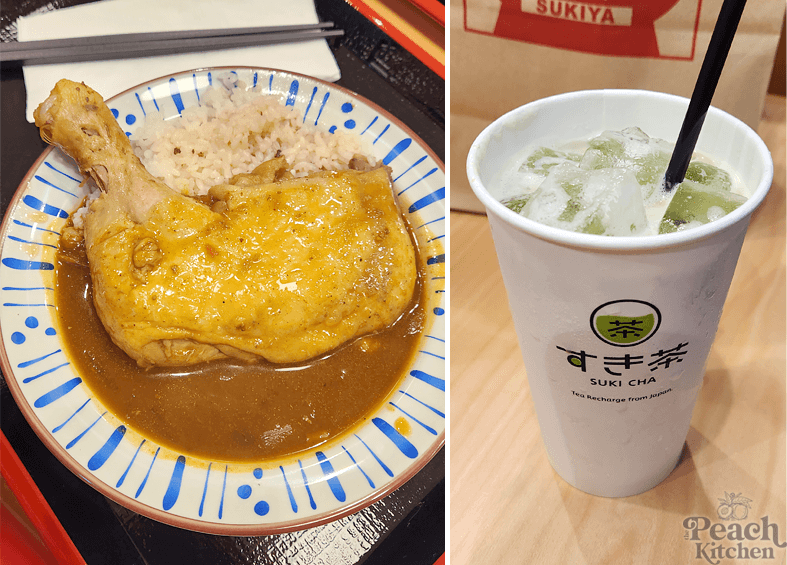 Tender Jumbo Chicken Leg Curry (₱249). Being a curry-lover, DaddyDoodleDoo loved this dish! The chicken is melt-in-your-mouth tender and goes really well with the curry sauce.
Sukicha Signature Matcha Latte (₱109) — Perfect balance of matcha and creaminess!

What I love about their meals is that it is available in different bowl sizes. The standard size is medium but it's also available in small (I guess if you're not that hungry), Large, Extra Large, and Extra Meat.
Watch Our Video Here
Sukiya is located at the 2nd floor of Sm Manila