Crispy on the outside and juicy on the inside, try this healthy Baked Chicken Katsu and Fish Katsu at home.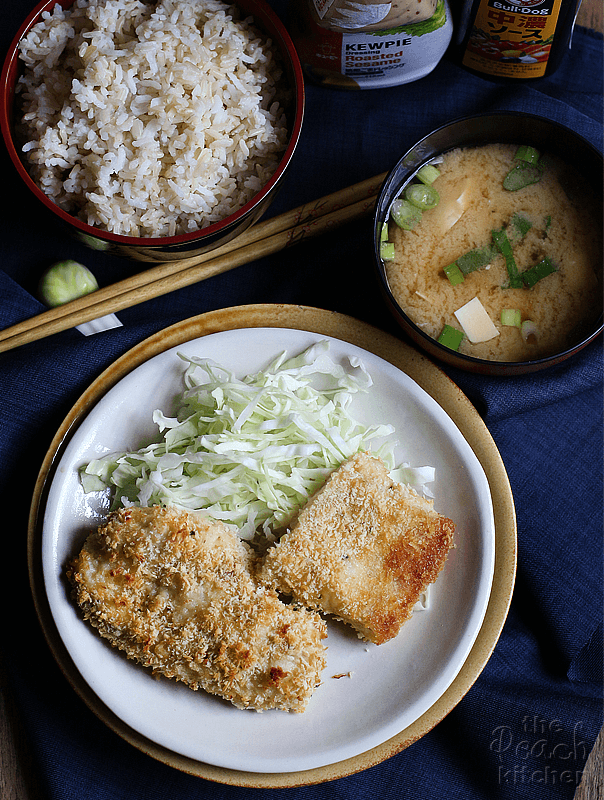 It's happening. It's two weeks before my check-up and I'm craving everything. I'm craving cakes, sushi, ice creams, and cheeeese! We had an advance celebration of Twinkle's birthday on thursday and friday and I had such a wonderful cheat day at Tali Beach (will tell you all about it soon). Then Rome treated us to a buffet lunch last Sunday and I went crazy on the sushi and dessert. Oh my! I didn't have a lot of tummy space, though, so even if I was up to my ears in sushi and cake, I don't think I've eaten a lot.
I got back on track immediately the day after by not missing any work-outs and avoiding fat, sugar, and carbs. But I've got to get ahold of myself. I'm planning to start on Shaun T's Beachbody Insanity work out on the third week of this month. I know that involves a lot of work, discipline, and planning. –and PORTION CONTROL, which is really the hardest for me.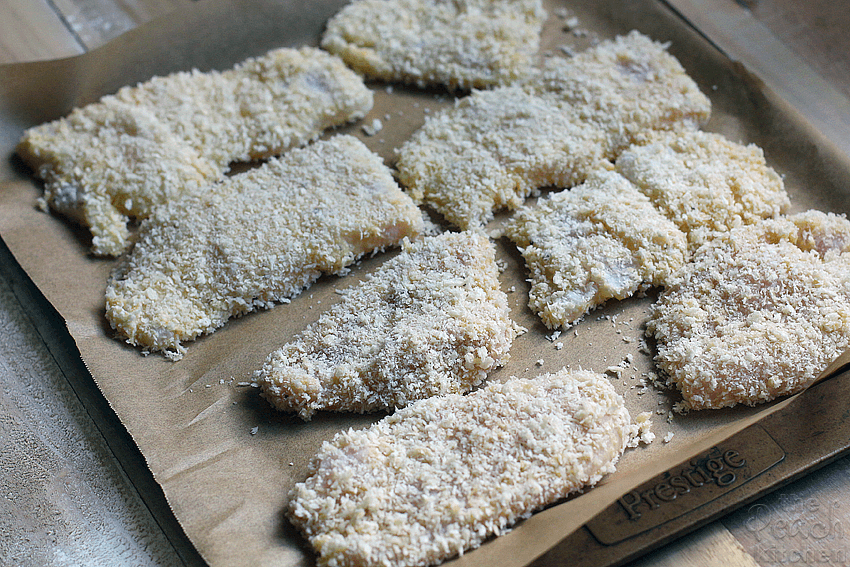 Anyway, aside from the sushi and cake, I was also craving for Katsu the other day. I wanted so much to go to Yabu but because I'm trying to avoid pork and fried food, I made a healthier version at home. I made Baked Chicken Katsu and Fish Katsu.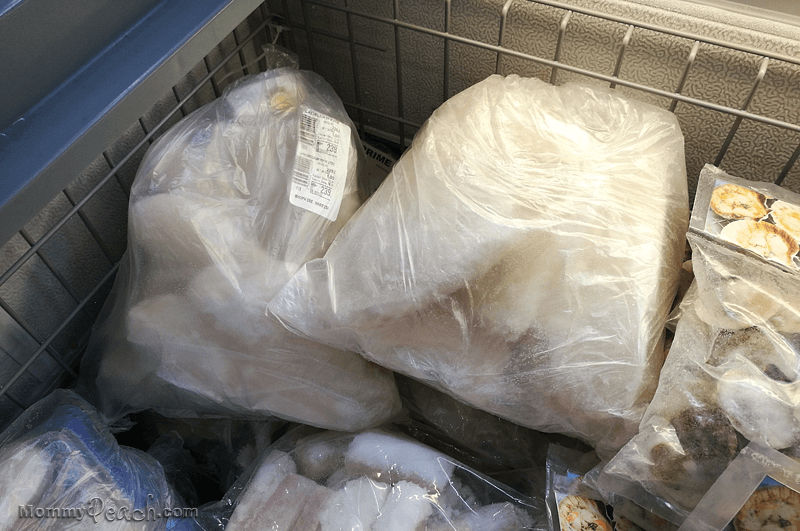 I used chicken breasts fillets for the Baked Chicken Katsu. For the Baked Fish Katsu, I used the Cream Dory I bought on a Buy 1 Take 1 promo at Shopwise Hypermarket.
The Katsu experience at home won't be complete without our favorite tonkatsu sauce and our favorite roasted sesame dressing for the shredded cabbage. The cabbage is a little thick, though. I shredded them manually because I don't have a food processor at home. I have to buy one soon. (Can you recommend a good brand?)
If you're looking for a Miso Soup that has  the same taste as those in restaurants, I suggest you buy Hanamaruki Miso. It's already a mixture of fermented bean paste and bonito fish stock. It tastes so good and for the tofu, of course, I used Morinaga Tofu. So so good!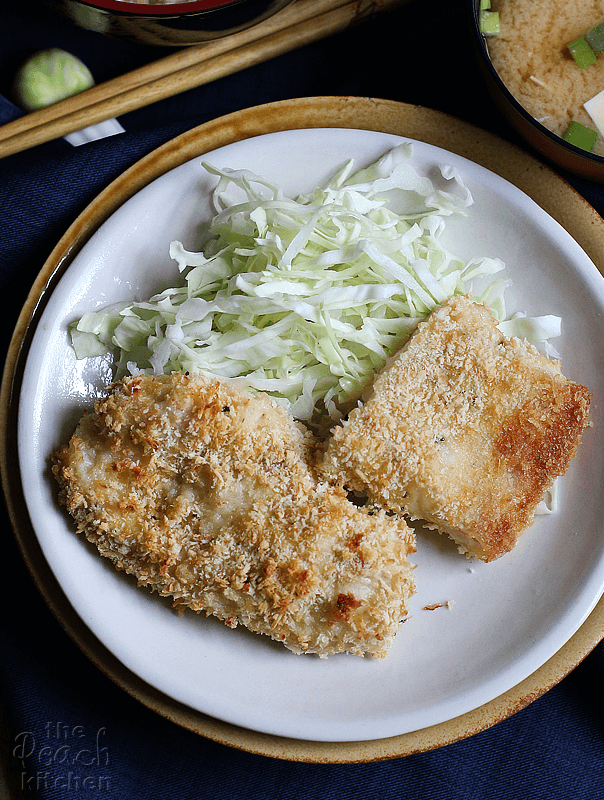 I love how the Baked Chicken  Katsu and Baked Fish Katsu turned out. They're crisp and juicy but I find them to be a little pale. Next time, I'll try toasting the panko first to get that golden brown color like that of deep fried katsu.
The whole family loved our Katsu experience at home! Andami nilang nakain! I'm sure you and your family will love it too. Hopefully you'll give my baked Katsu recipe a try in your own home.
♥ If you make this recipe, be sure to snap a photo and tag @thepeachkitchen on Instagram (OR hashtag it #thepeachkitchen). I'd love to see what you cook!
Print
Baked Chicken Katsu and Fish Katsu
3

pieces chicken breast fillet

2

pieces cream dory fillet, cut into

three

salt and pepper

1 cup

all-purpose flour

2

eggs, beaten

1 1/2 cup

panko (japanese bread crumbs)
To Serve
Brown rice
shredded cabbage
miso soup
tonkatsu sauce
roasted sesame dressing
Instructions
Preheat your oven to 400ºF and line a baking sheet with parchment paper.
Prepare your chicken by pounding them to have equal thickness.
Prepare the all-purpose flour, beaten egg, and panko in separate dishes.
Sprinkle salt and pepper on both sides of the chicken and fish.
Dredge each chicken and fish piece in flour and coat it completely. Pat off the excess flour.
Dip in egg and coat in panko.
Then place them on your baking sheet.
Bake the chicken and fish for about 20-30 minutes until both fish and chicken are cooked through.
Serve with brown rice, shredded cabbage, miso soup, and tonkatsu sauce.