Juicy, plump shrimps with creamy salted egg sauce… you would definitely have another bowl of rice!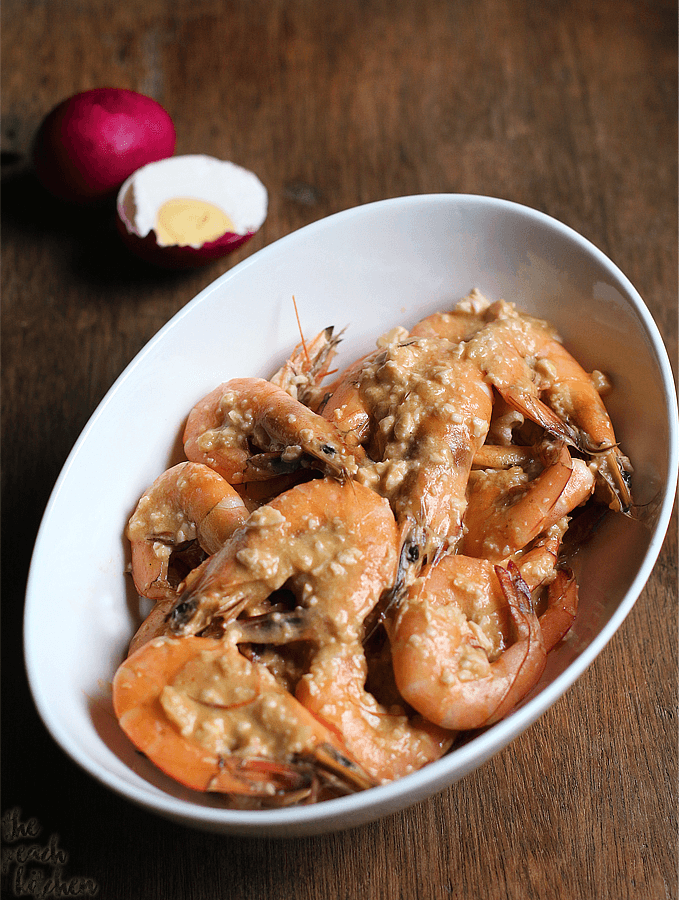 It's friday today.
Wait, whaaaaattt????! I wonder where did my week go? As far as I know, it was only monday.. and now we are fast approaching another weekend. I missed my kitchen a lot this week. I've been busy wandering here and there the last several days.
Let me tell you what happened last weekend. Saturday was when the #KumareBloggers, well, with the exception of Mareng Badet, gathered at Pehpot's "mansion". That's Levy and me visiting Pehpot who just gave birth to a cute baby boy name Marius. The chika was quite bitin because we had to leave early.
Levy and I met Badet at Robinsons Magnolia later that day to attend the  Robinsons Supermarket Explore Bootcamp for their Route To Wellness campaign.
Sunday was family day at the block screening of Kung Fu Panda 3 in Megamall. I've got to hand it to Ykaie who doesn't want to leave any event empty-handed. She won a ticket to Dreamplay and a Po Pop Doll. We ended up purchasing two more tickets at 30% discount after the movie.
Hmmnn… I still don't know when we'll be visiting Dreamplay but it's gonna be soon, of course.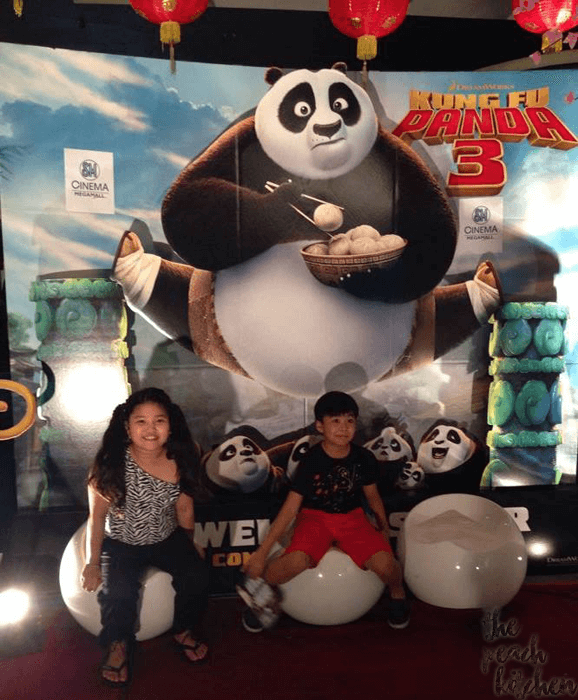 Levy and her family were also there to see the movie. That's Ren, Levy's son, up there beside Ykaie. He does really great toy reviews. If your kids love watching toy reviews, I suggest you check out Ren's Amazing Toys.
See? I've had a busy weekend. And a busier week. It's just now that I'm taking a breather.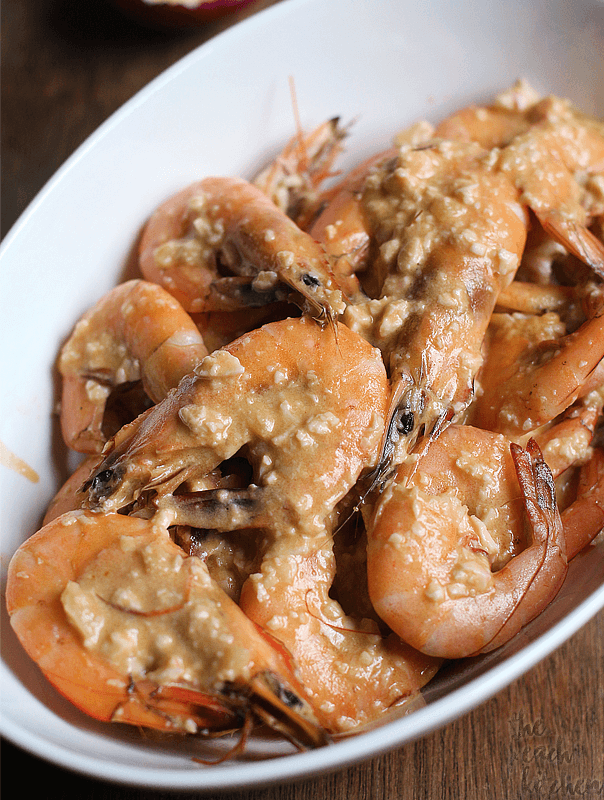 And I'm back in my kitchen…
Growing up Catholic meant practicing abstinence during Lent and not eating red meat during fridays. Since today is a friday, I've got a shrimp recipe for you. I don't think you're gonna miss meat very much with this recipe because it is sooo good!
My inspiration for this Singapore-Style Salted Egg Shrimps is, of course, Choobi Choobi's Salted Egg Shrimp In a Bag. I fell in love with it the moment I've tried it and so I re-created it at home. You can probably call this my Copycat Choobi Choobi Salted Egg Shrimp or my Choobi Choobi Singapore Style Salted Egg Shrimps Hack.
I didn't cook it in a bag simply because I only have sando bags and eco bags at home…LOL!
Kidding aside, this actually tastes like all the other Singapore-Style Salted Egg Shrimps I've tried in restaurants. It comes in cheaper too if you cook it at home and with lots of the flavorful, creamy sauce that's so good to drizzle on top of steaming hot rice.
Cheers to a happy weekend!
Print
Singapore-Style Salted Egg Shrimps
750g

Shrimp or Prawn (washed and drain in a colander)

5

cloves garlic, minced

1/2

stick of butter

1/2 cup

evaporated milk

3 tbsp

water

2

–

3

salted egg, peeled
Fish sauce (optional)
Instructions
Heat garlic and butter in a wok or a skillet until butter is infused with the flavors of garlic.
Add salted egg and mash with the back of the ladle.
Pour in evaporated milk and water. Mix well and bring to a boil.
Season with fish sauce to taste.
Add shrimps and simmer with continuous stirring until cooked and sauce has thickened.
Turn off heat.
Serve with steamed rice.