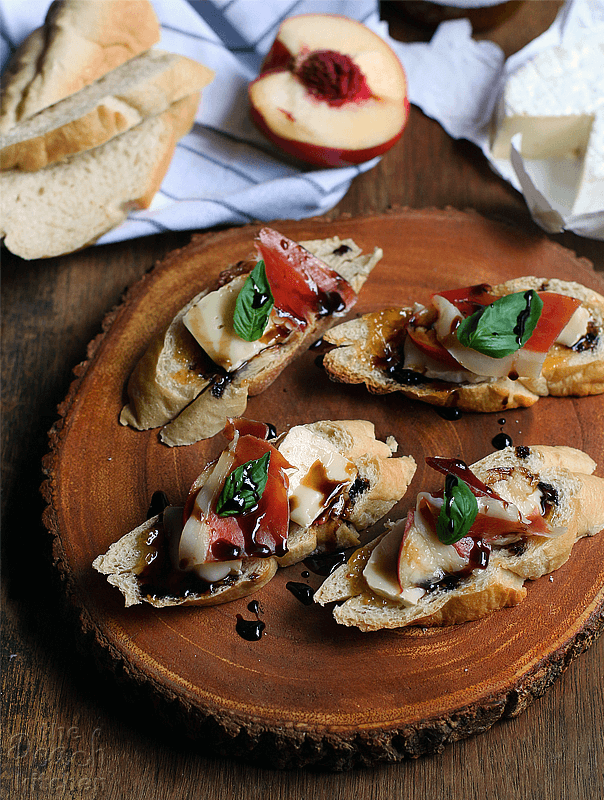 I believe I was 10 years old when I had my first taste of spanish ham. My aunt just came from Spain with my uncle and she took home many spanish goodies for pasalubong to relatives. That includes manchego cheese, wine, chocolates, and olive oil. I heard her talking about how good spanish hams are and how she couldn't bring home some because it wasn't allowed. I heard her talk about jamon iberico , jamon serrano, bellota ham, and pata negra.
The curiosity of my young foodie self was piqued. I already love ham but hearing it in spanish as jamon somehow makes it more delicious…. and interesting! I told my aunt how I wish I could try those jamons she was able to try.
The very next day, she took me to the local deli and we bought iberico ham and jamon serrano.
She arranged it in a plate just like spanish tapas along with the manchego cheese and some olives. Then she poured some wine for the adults. I was surprised that there was no need to cook it and I remember making a sandwich out of the jamon and the manchego cheese. Oh, and how I loved every single bite of it!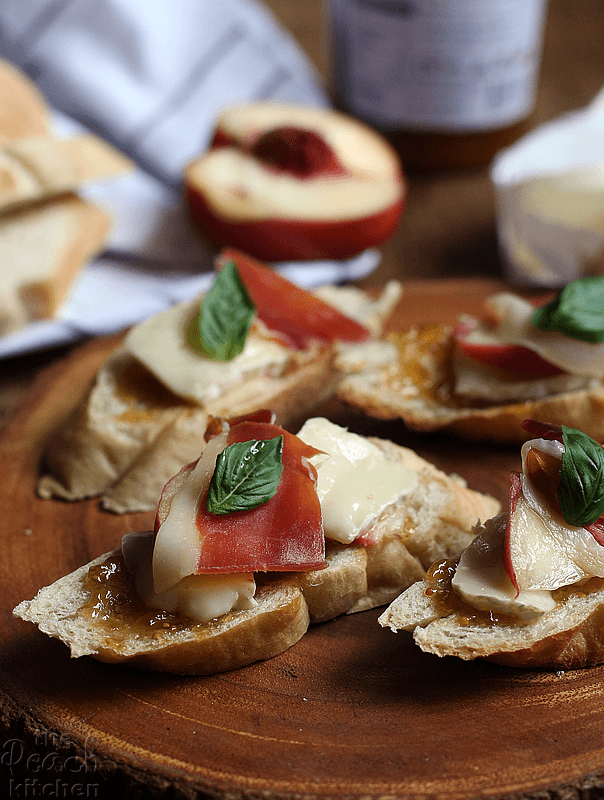 Today, I am rekindling my love for spanish ham with this Jamon Serrano and Brie Bruschetta. I already have a 9 year old little foodie at home and it's about time I introduce her to spanish ham and all the delicious things she could do with it. I told her that you can get spanish hams here at the local deli but the best iberico ham is produced in Spain and can be purchased at Ibergour. I could tell she was excited to learn more as well as try what I made.
The combination of flavors in this bruschetta is amazing — sweet, salty, aromatic, creamy, tart, fruity — everything is in there!
I am thinking how this Jamon Serrano and Brie Bruschetta is perfect to serve as an appetizer at your upcoming holiday parties and holiday dinners with friends and relatives. I'm sure this would open up their tastebuds for all the gastronomic delights that you are about to serve.
Print
Jamon Serrano and Brie Bruschetta
1

french baguette, slicced diagonally about

1/2

inch thick

1

pack of jamon serrano, about

6

slices

1

round of brie

1

fresh peach, sliced
fresh basil leaves

1/4 cup

balsamic vinegar

2 tbsp

brown sugar
Instructions
Make the Balsamic Glaze: by combining the balsamic vinegar and brown sugar in a heavy-bottom saucepan over low heat. Simmer while stirring frequently, until vinegar is thickened or the back of a spoon is coated. Remove from heat and allow to cool. Sauce will thicken as it cools.
To Make The Bruschetta, toast each baguette in the oven toaster. Spread a thin layer of the fig jam.
Layer the sliced brie, sliced peaches, serrano ham, and a piece of fresh basil on top.
Drizzle with balsamic glaze and enjoy.
♥ If you make this recipe, kindly snap a photo and tag @thepeachkitchen on Instagram (OR hashtag it #thepeachkitchen). I'd love to see what you cook!