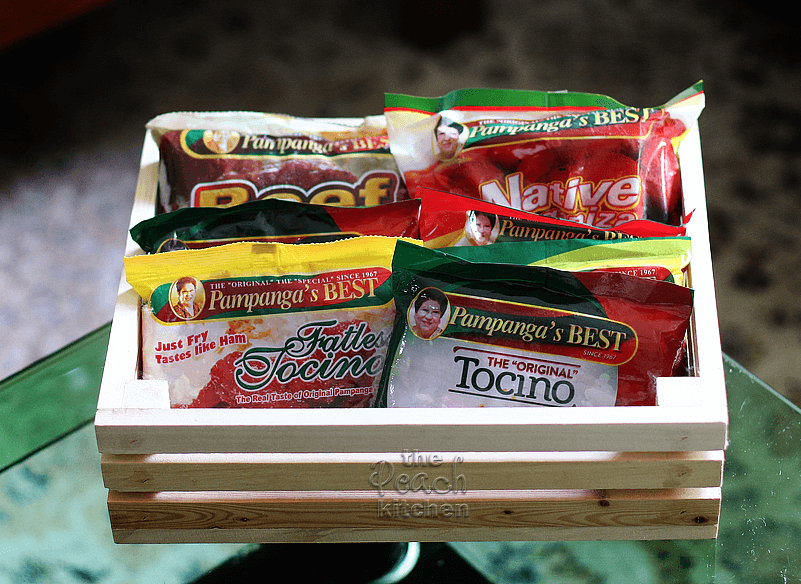 peanutbutter♥ and I has been thinking (and wanting) for the longest time now to start a small business. Since we both work (and I work at home), we wanted it to be a home-based business which we can be hands-on but would not take a lot of our time and effort.
So when Pampanga's Best gave me a chance to start a small business, the timing couldn't be more perfect!
Why You Should Start Pampanga's Best Home Negosyo?
Pampanga's Best is an already a trusted brand and a household name when it comes to tocino, longanisa, ham, and other meat products. They are the first and original tocino maker in the world. Their products are born out of love and passion and they take all the necessary measure to make sure their products are clean and safe.
For as low as ₱5,000 initial purchase, you can already become a dealer.(More details on dealership here)
I know Pampanga's Best has tocino and longanisa but I didn't know they had many varieties! Aside from that they also have other meat products like Chomps Breakfast Sausage, hotdogs, corned beef, and baby back ribs. So what we did — first things first — was to give the products a try. Taste test, syempre. Photo above was our third Pampanga's Best breakfast. This helped us get to know the products better, have favorites, and recommend to buyers which product we think is best for lunch, baon, picnics etc…
You can't recommend a product if you don't know how it tastes like, don't you agree?
Aside from announcing it online to let my Facebook friends and relatives know that I am now selling Pampanga's Best products, I also made a tarp banner and put it up in front of our house. This is to let my neighbors and passersby know that I am now selling Pampanga's Best products. I believe people are visual so the tarp I made has photos of the products as well as their corresponding prices.  Since I am not renting a space, I am able to sell these products a bit lower than supermarket and palengke price — I also announced it on my tarp banner to attract more buyers.
Of course, my first customers were my relatives, neighbors, and friends. Thank you so much for purchasing Rome, Tita Becka, Sis, Sis' friends Carol, Razziel, and Amy! Mwah!
It's been a month now since I started my Pampanga's Best Home Negosyo and I have already purchased my third order from the distributor. Ykaie is having a nice time with our new home business and she's very excited when she hears someone at the door to buy. She also wanted to help our business and told me she wanted to sell grilled hotdogs outside. I am happy that she also has enterpreneurial drive!
I have a very good feeling about this new home business. I am happy that I started it. I will keep you updated on Facebook and Instagram to let you know how the business is doing from time to time. Then I will give you another update here on the blog after three months. So stay tuned!
To know more about Pampanga's Best, drop by www.pampangasbest.com/, or Pampanga's Best on Facebook.