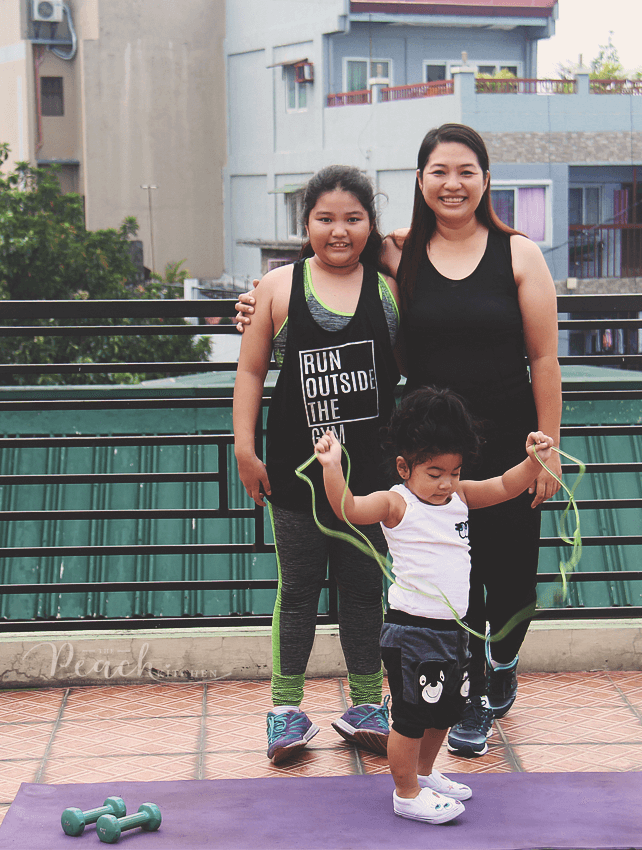 Aside from blogging, one of the things that has taken a backseat the last two months was working out. Don't get me wrong, I didn't stop working out because I got lazy or I've attained my weight goal. Nope. I'm actually still 15 lbs away from my weight goal and I definitely didn't become lazy. Working out has become a habit and I know it is essential for health. It's just that life has become a little hectic with my househelp leaving in September and me adjusting to doing every single thing at home again. Last month, something changed and I had some high blood episodes again. My doctor adjusted my meds and I think I'm pretty okay this month. Whew!
So I think it's time I go back to working out. To maximize my work-out I'm giving Sweat Skin a try.
Sweat Skin is a slimming work out wear made from a special neotex material that increases body temperature. It makes you sweat a lot during work out. You don't have to worry because although it is generally warm and makes you sweat even if you're not doing anything,  it's made of light and comfortable material. It also absorbs sweat so you're always dry on the outside.
I'm wearing Sweat Skin in large size. You have to make sure to get the correct size should you decide to give Sweat Skin a try. Getting too small a size will get you suffocated when working out even for just a few minutes while getting a size too big won't be useful because it will be too loose and you wouldn't sweat too much.
So far, my experience with Sweat Skin is great. I've been using it for a week now and I'm really sweating a lot during work out. With continued use, I'm hoping I'll attain my weight goal.
And because I can't work-out seriously with the kids around. I just included them in my routine — with lots of play portion!
Jump Shot!
Maybe you are wondering if Sweat Skin is difficult to clean. Well, it is not. It is recommended to wash it after each use, particularly after exercising. You just have to hand wash in cold water with a soft detergent then squeeze out. Then you have to line dry / hang dry away from the sun.
I'll continue using Sweat Skin and update you after a month. I may not have a lot of change though because I'm starting to use it this season of indulgence. Alam nyo na, Christmas parties left and right… The website says this will burn up to 300% extra fats through sweating. I'm crossing my fingers that it will.
To know more about Sweat Skin or to order one for yourself, go to www.sweat-skin.com.