We were in Tagaytay/Cavite just before the typhoon and rainy days started. My ILs were looking into a couple of lots at a subdivision and we were accompanying them. Our lunch stopover was Asiong Restaurant. I've been wanting to go here ever since I first saw their Pancit Pusit but it gets postponed every time we made plans. But then, I saw this again when we dined at Chateau Hestia for Mama Lucy's Birthday. I made a mental note to go back — it took us six months..LOL!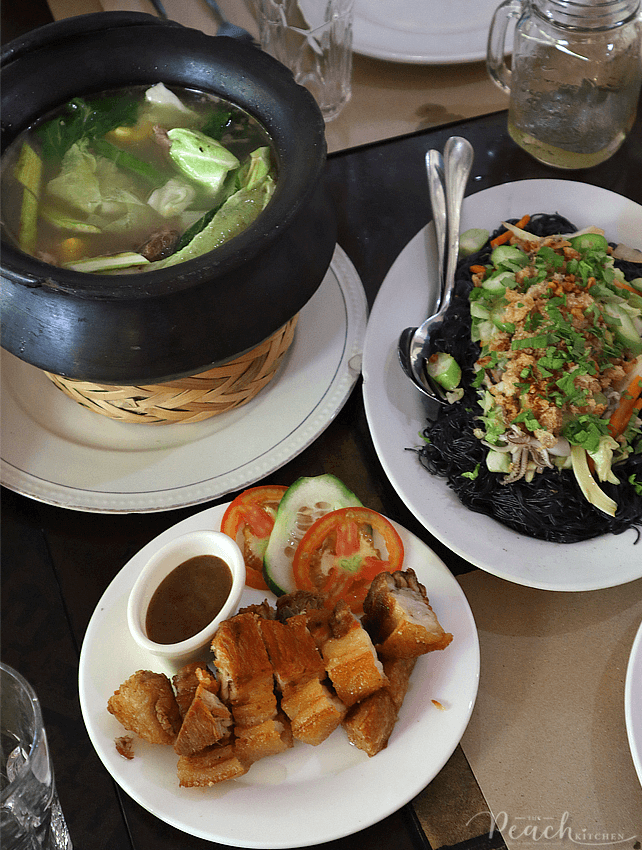 When in Tagaytay, one should Bulalo..LeLz.
My ILs always has to have Bulalo when we go to Tagaytay so it is but natural that Bulalo is our first order. Asiong's Bulalo (₱650) is served in a black palayok. It is made up of beef shanks, cabbage, beans, and corn. The soup is wonderful! It doesn't taste like any artificial flavoring was added and the flavor came naturally from the beef and bones simmered for a long period of time.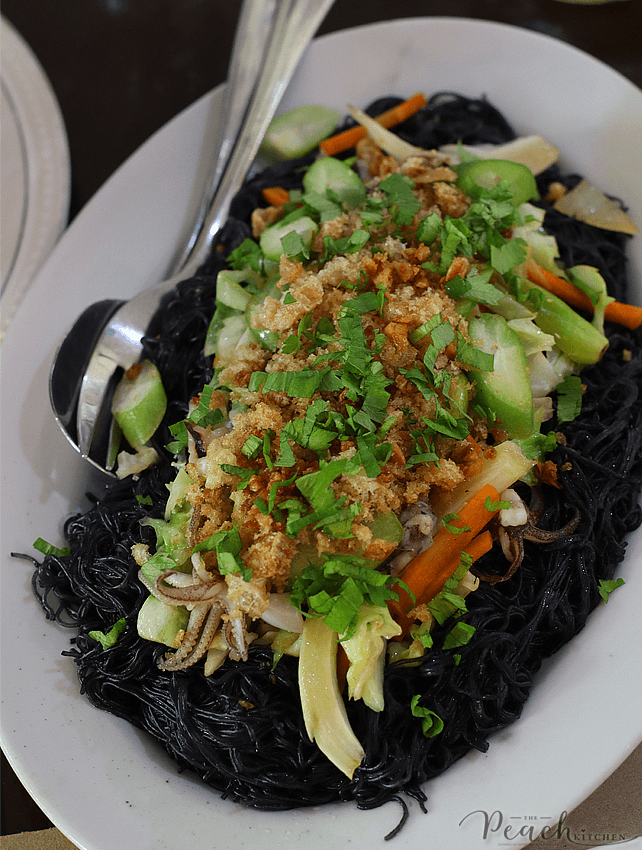 Of course, we had The Original Pancit Pusit (₱350). It's like Pancit Bihon but the noodles were flavored with squid ink so it's all black. It is served topped sautéed veggies, squid pieces, chicharon, and sliced kamias. There were other interesting pancit dishes on the menu as well which I've yet to try: Pancit Puso ng Saging at Pancit Kilawing Papaya  — sounds interesting, right?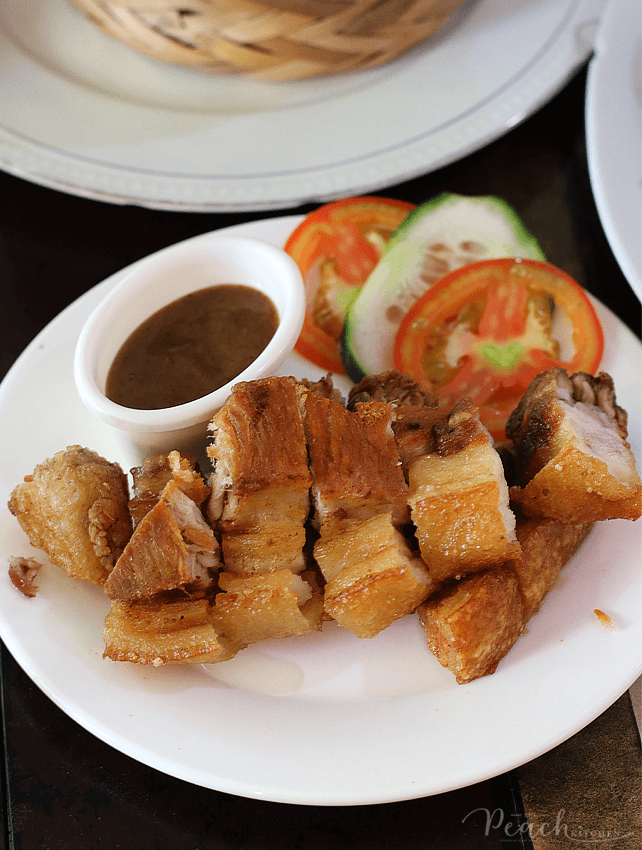 Of course, we had to have Lechon Kawali (₱450) – Ykaie and Lolo Sony's favorite.
Our drink of choice was the Tanglad Mint Iced Tea (₱280), if you're not a fan of lemongrass but somehow likes a mild taste of it then you'll be fond of this drink. It doesn't have that strong lemongrass flavor but is a delight to drink.
Aside from the menu items, they also sell breads, coffee, rice coffee, chicharon, cookies, salad dressings, bagoong, lettuce, and pickles.
It was a delightful lunch made of familiar dishes we all love and one unique dish to come back to.
Asiong Restaurant is located at Buenavista Street, Bucal, Silang, Tagaytay City,