When peanutbutter♥ and I were still trying to do Keto, we wanted to see if there are restaurants around the metro that are keto-friendly. That's when we found Gourmet Gypsy Art Cafe, a keto-friendly restaurant in Quezon City.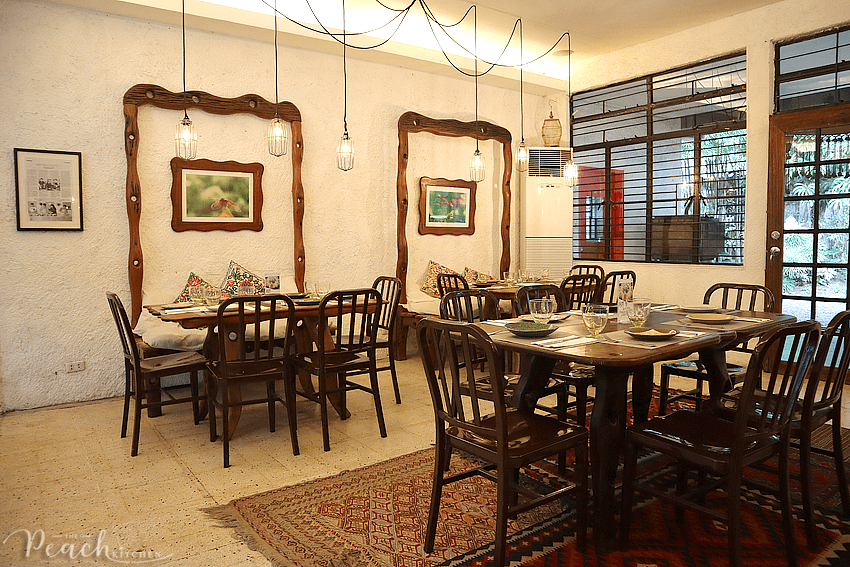 Going in, I was somehow reminded of an ancestral house — homey, cozy, and comforting. We were the first customers of the day and the staff greeted us warmly.
Going through the menu, I was tempted to order everything! — all of the items on it sounded good. Of course, I just had to choose….LOL
We had the Mediterranean Dips (₱250 for three dips) which includes Pumpkin Hummus, Baba Ganoush, and liver paté. You can opt to have two dips for ₱200. We upgraded to keto pita for ₱60. All the three dips were tasty and the keto pita it came with was bitin. We didn't order more though because we were looking forward to our main course.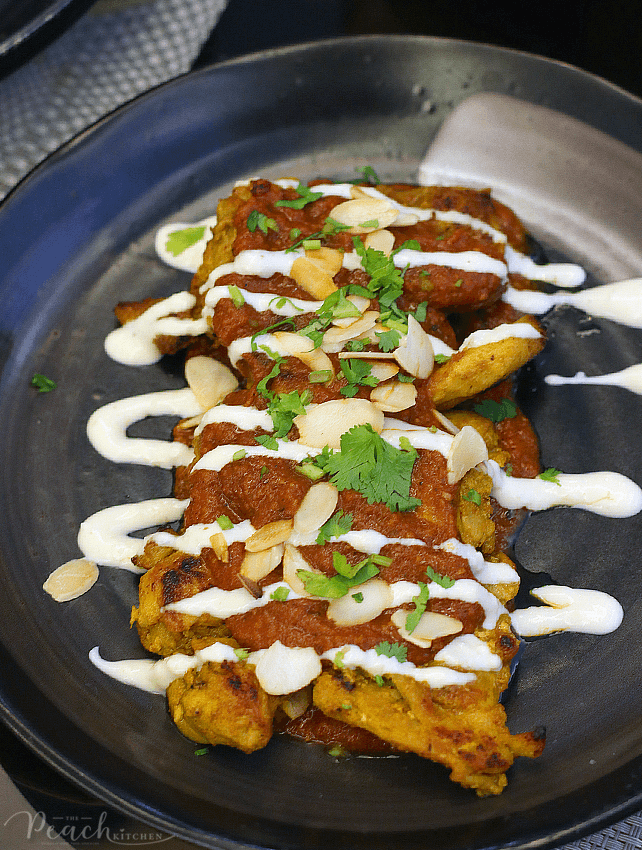 Ykaie had the Indian Butter Chicken (₱420) She was expecting the traditional dish, one with lots of gravy to dip in but what came out is this big piece of Chicken Tikka covered in rich gravy, yogurt sauce and toasted almonds. It tasted just like traditional Indian Butter Chicken only with a lot more chicken than gravy. Ykaie devoured this with an order of Pita Bread (₱40)
This bowl of Cauli Rice (₱150) came with a big chunk of Pan-Grilled Pork Steak (₱450) only my phoo tuned out to be blurry so I chose not to include it in. The pork steak was juicy as it was cooked sous vide and it had haricot verts and cherry tomato confit with anchovy butter on the side.
I had the Seafood Laksa (with Shirataki Noodles ₱420) and it came with a rich, thick coconut curry soup that's a bit spicy,prawn, and fish. So good especially with the rainy weather we're having these days.
I think you can peak at peanutbutter♥'s Pan-Grilled Pork Steak in this photo. We look like a satisfied bunch, don't we?
For dessert the kids had a cup of Keto Vanilla Ice Cream (₱180) which we got in the small deli inside the restaurant.
Chef Waya Araos-Wijangco, the owner, was there when we were eating. She was very friendly and she even gave Twinkle a free cookie. (Thank you, Chef Waya!)
And because the ensaymada looks really good, so that's what we had! So cheesy and rich, would've been great with a cup of coffee but we're really full that time.
Here's a peek at their Keto Store/Deli
They have sauces and some raw ingredients like flour and sweetener. The also have meat and meat products like sausages and marinated meats. If you're too busy to cook, they also have frozen goodies (or ulams) you can reheat.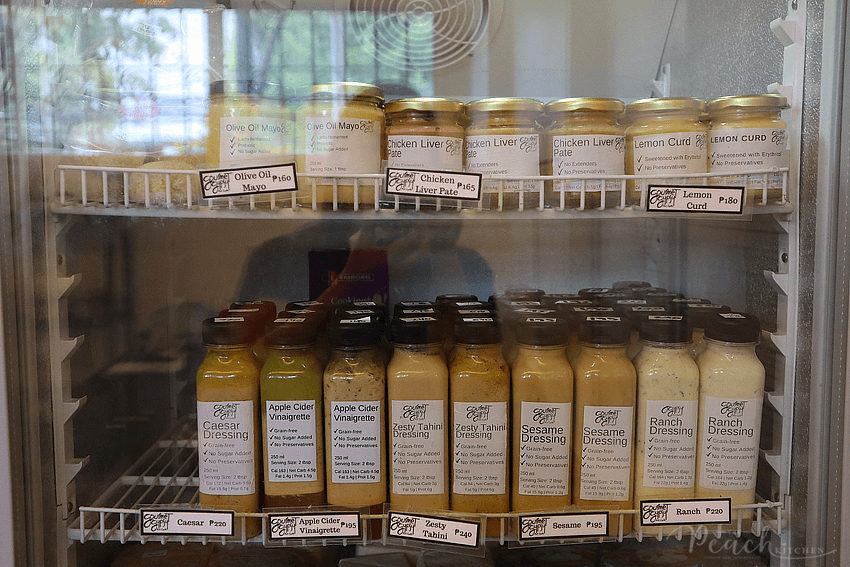 Mayo, spreads, and salad dressings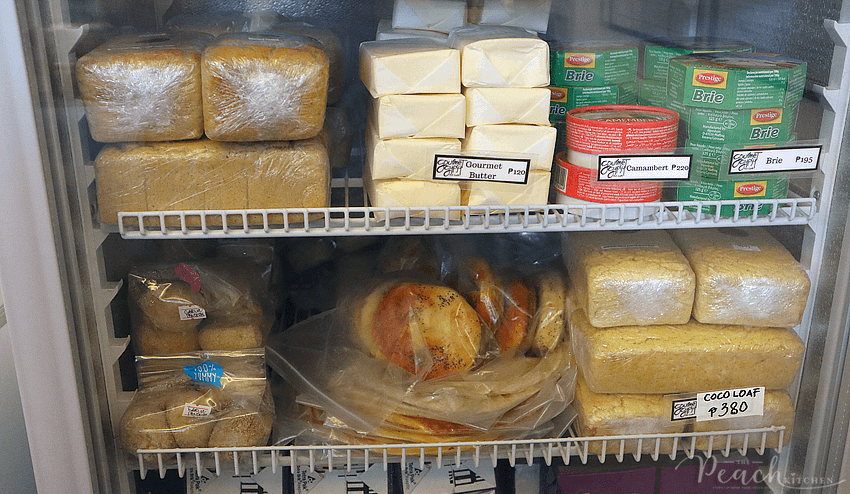 loaf breads, pandesal, pizza crust
Ice cream
We really had a nice lunch at Gypsy Gourme Art Cafe and even though we're  not on keto anymore, we'll still come back for their great food and the warm hospitality.
Gourmet Gypsy Art Cafe is located at 25 Don A. Roces Ave, Diliman, Quezon City, Metro Manila