I couldn't help it but I just wished I lived within the vicinity of Circuit Makati when I attended the VIP launch of Shopwise Circuit last week. It was such a grand launch complete with tall men in masks, jugglers, dancers, festive music.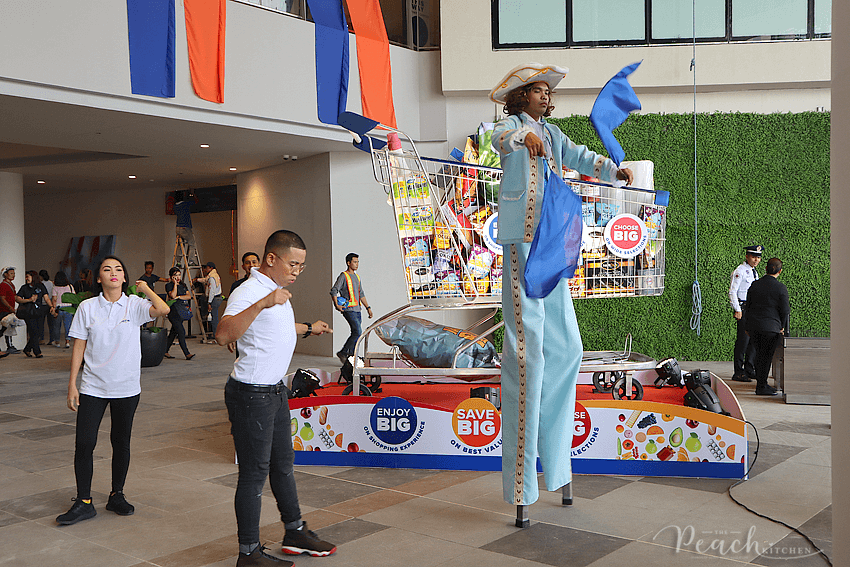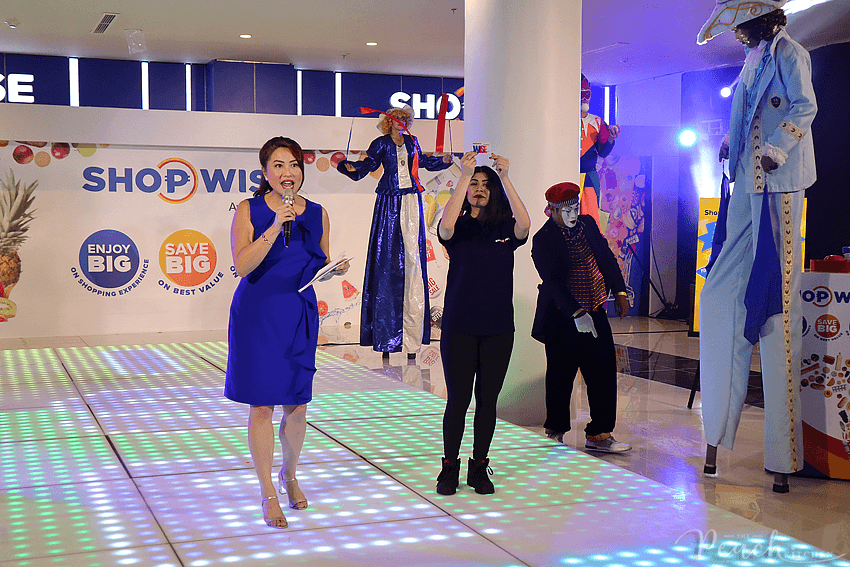 The event was lively and it was hosted by Ms. Lyn Ching-Pascual.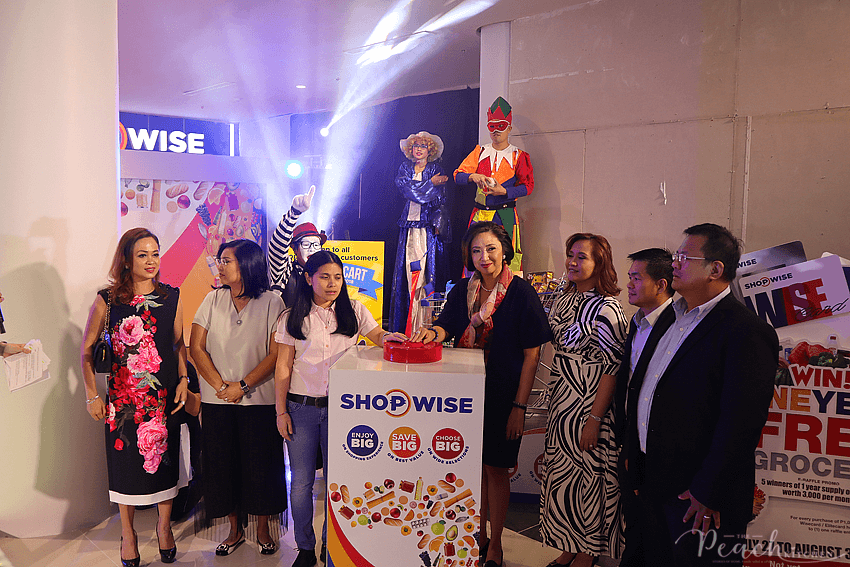 Vice Mayor of Makati And Shopwise Officers opened the doors at the grand opening…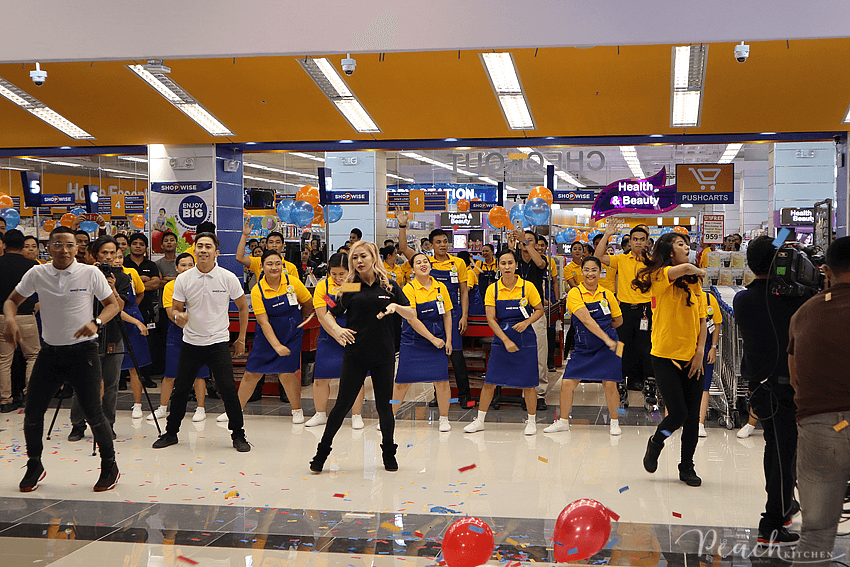 The cashiers and Shopwise staff did a dance number to welcome the media and brand representatives.
Best Value and BIG DEALS
Sa entrance pa lang, you can see Best Value Finds products and products that offers discounts.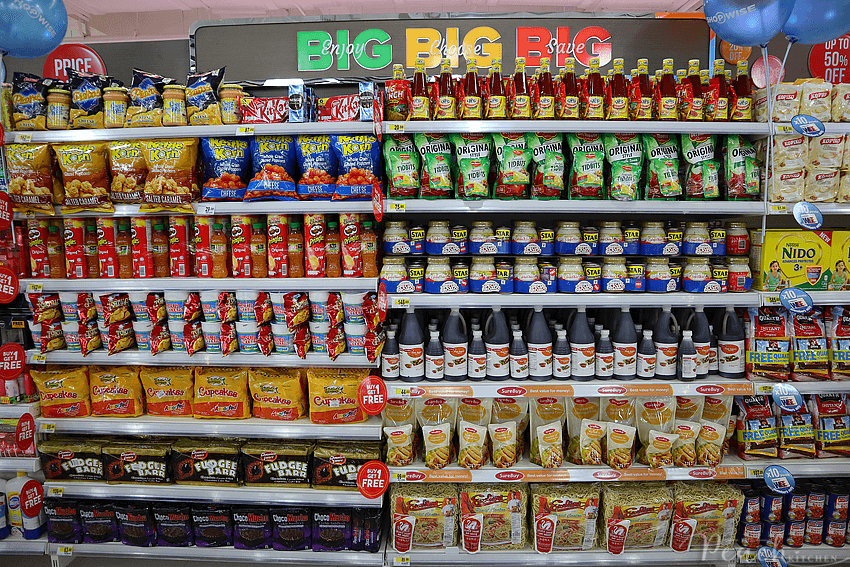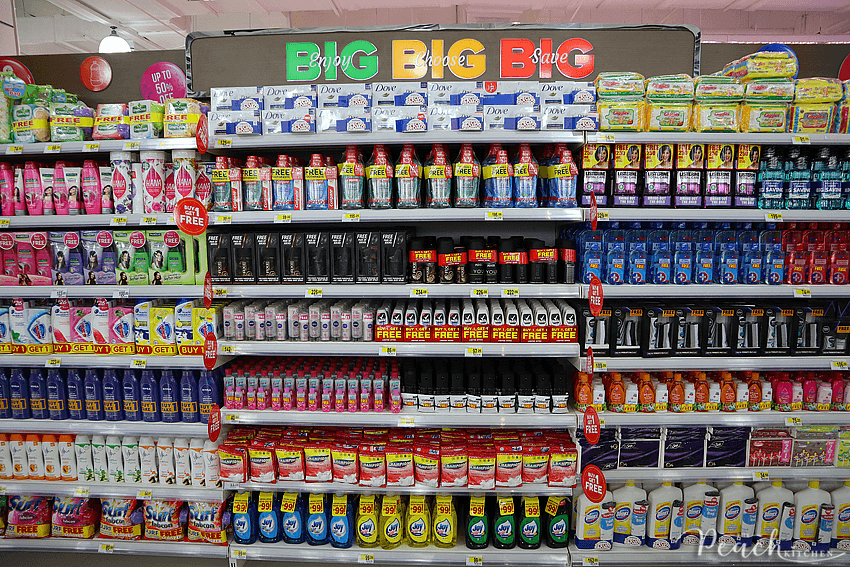 What I love about it is that beside the Best Value Finds shelves is this Big discount shelves where in you can find products that you regularly use at home in Buy1Get1 Deals like soy sauce, sandwich spreads, cooking oil, canned goods, chips,  bleach, laundry detergent, and shampoo.
So sa entrance pa lang, wagi ka na — because you can already shop for what you need at low prices and you get something for free pa.
The Deli
This is another section of the grocery that I love — The Deli. This is where you'll find different kinds of imported cheeses and sausages.
It is also beside the Wine & Liquor section so hindi ka na mahihirapan maghanap ng ka-pair ng cheese and sausages mo.
More BIG Deals, BIG Discounts, BIG Savings
Here are more products you can get on a BIG Discount at Shopwise Circuit…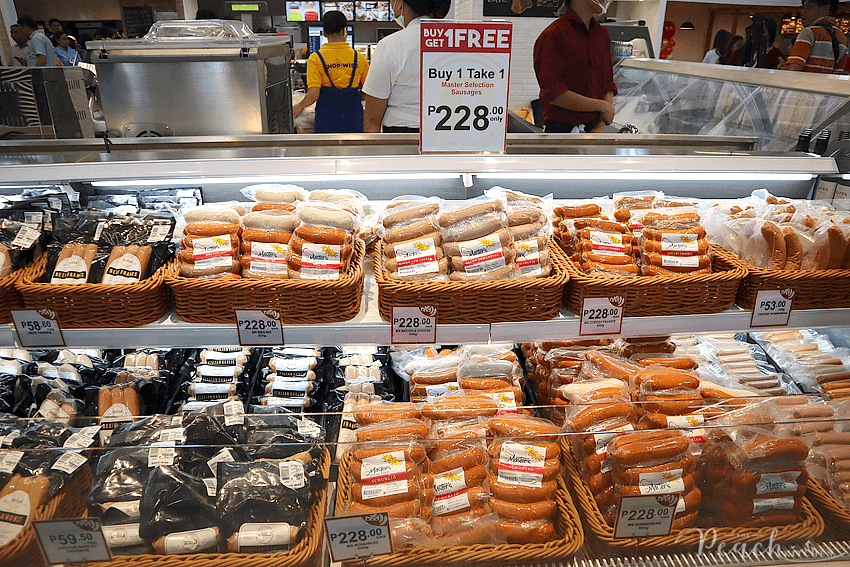 Look, some of the sausages are on a Buy1 Get1 deal too. Buy 1 pack worth ₱228 and get 1 for FREE.
Our favorite Mini ensaymadas from Bakers Kingdom are for ₱99 only for 2 packs of 6's.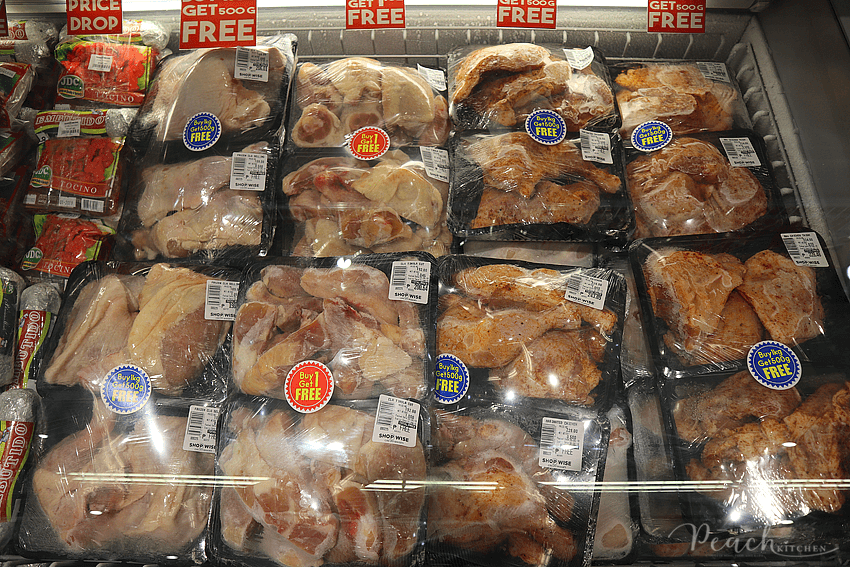 Frozen Chicken and Marinated Chicken are on a Buy 1kg Get 500g FREE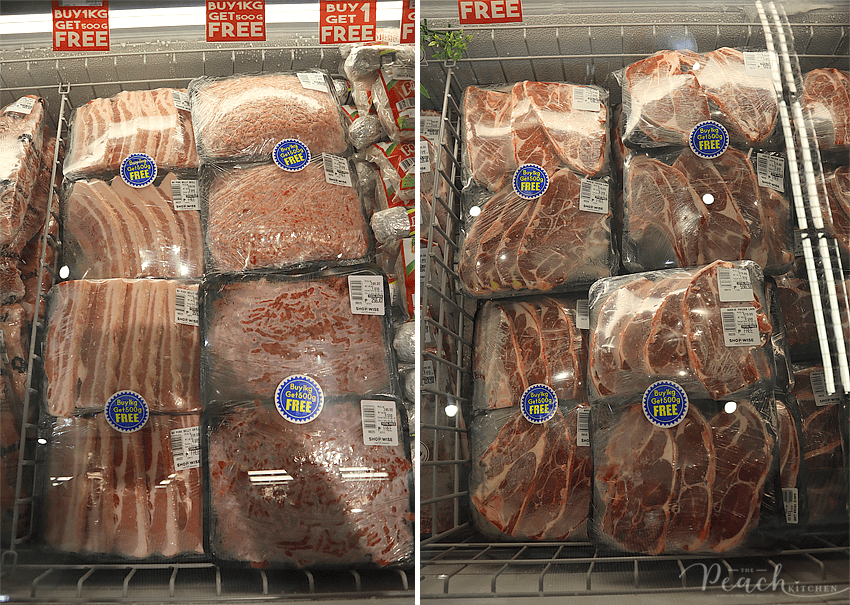 Pork Belly, Ground Pork,a nd New Zealand Lamb are also on a BUy 1Kg Get 500g FREE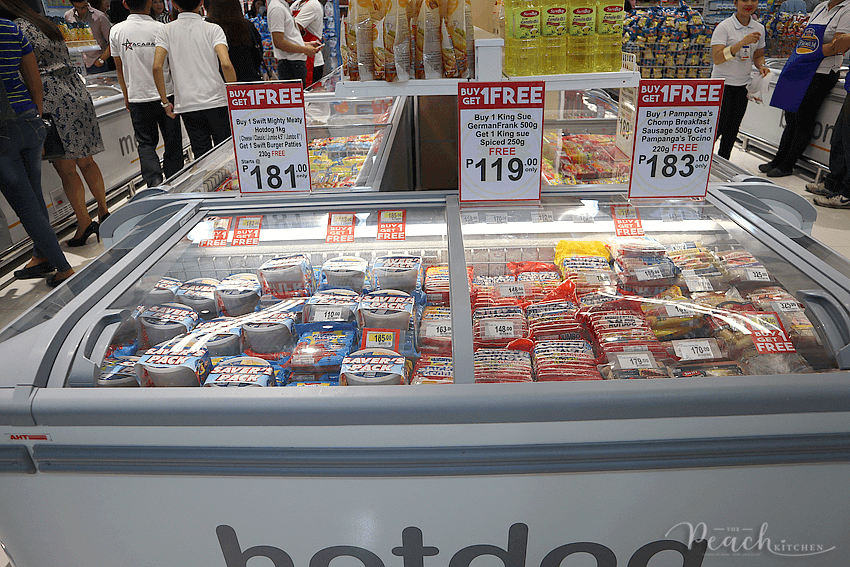 More Buy 1 Get 1 FREE Items are: Buy 1 Swift Mighty Meaty Hotdog and Get 1 Swift Burger Free; Buy 1 King Sue German Franks and Get 1 King Sue Spiced Ham; Buy 1 Pamanga's Best Chops and Get 1 Tocino Free.
Fresh Produce
Just like all mommies, I frequent the fresh produce section because I love shopping fresh and whole food for my family…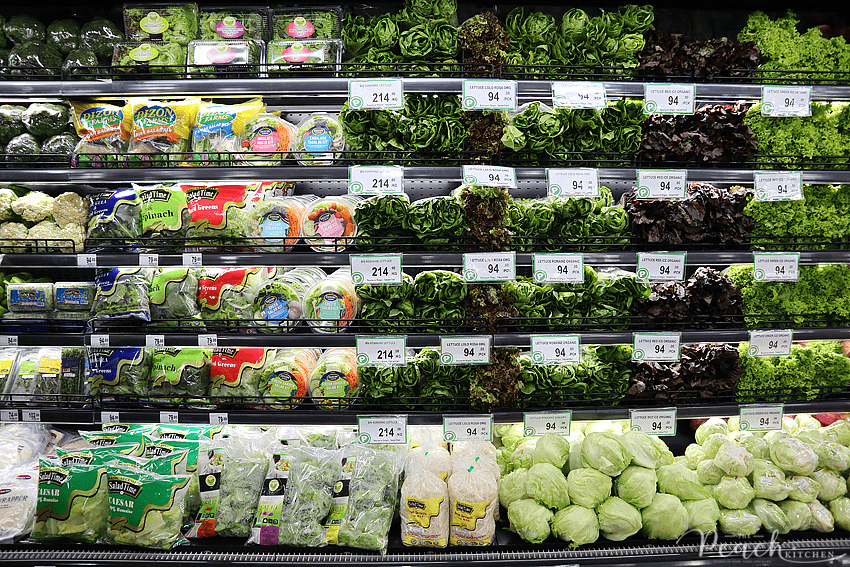 I am in love with Shopwise Circuit's Fresh produce section because it is filled with fresh fruits and vegetables. There are many variants to choose from as well. You'll also find different kinds of fresh seafood like shrimp, lobsters, and fish such as tambakol, tanigue, blue marlin, and salmon.
You can get the fresh meat in different cuts as well to cut up on your cooking time.
Frozen Seafood
They also have a frozen seafood section…
Dry Goods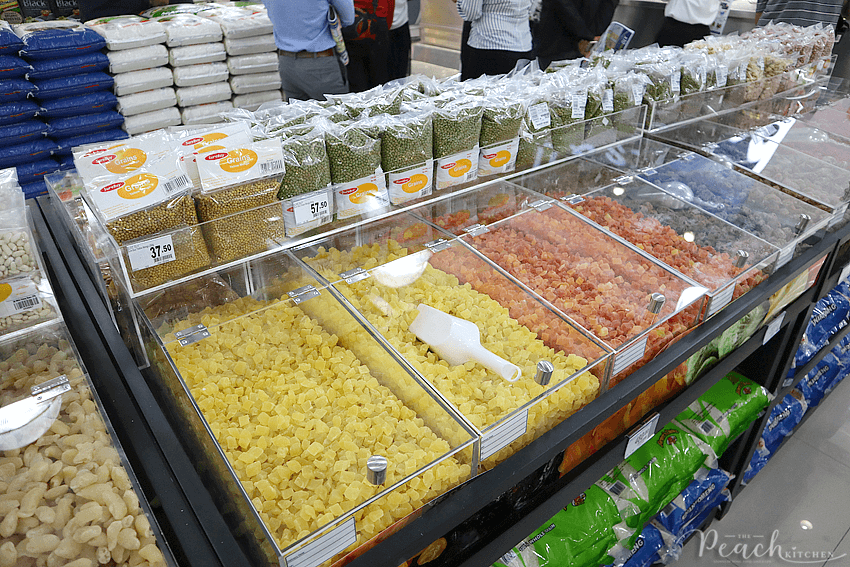 and dry goods section where you can get your rice, beans, nuts, and dried fruits.
Flavors of The Philippines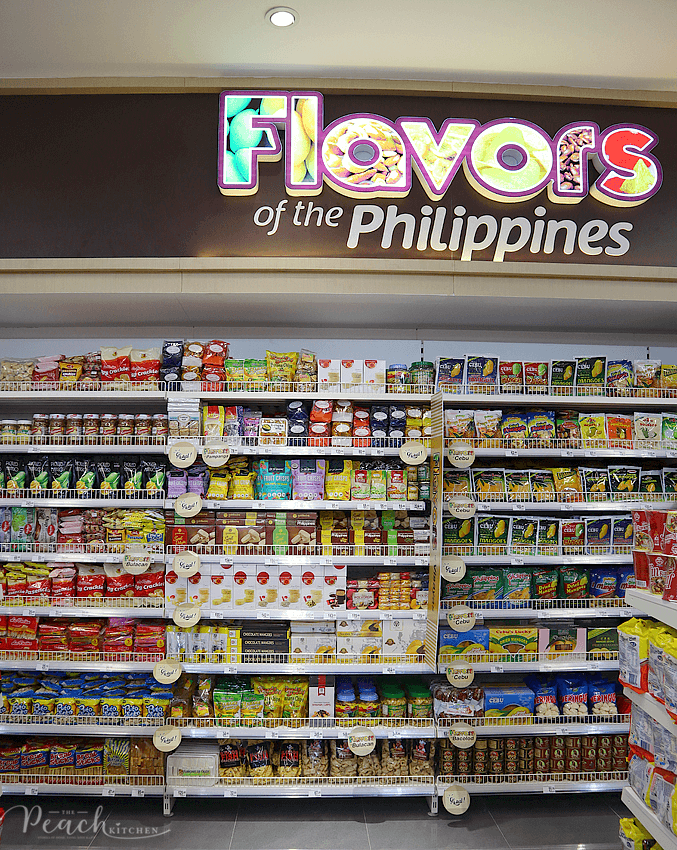 There's also a section dedication to local products we all love like polvoron, banana chips, chichacorn, dried mango, and peanut brittle.
Favorite Brands at Shopwise
Of course, you won't miss your favorite Shopwise Brands like Papa Alfredo…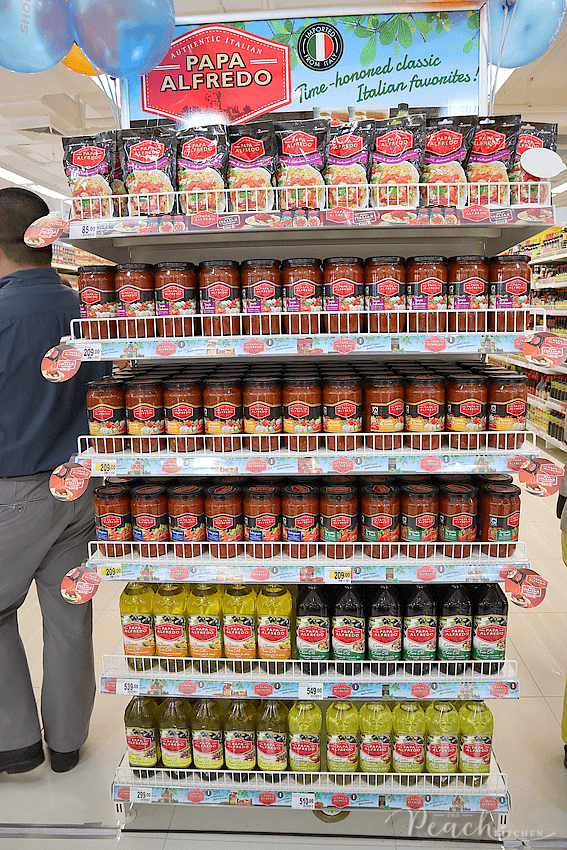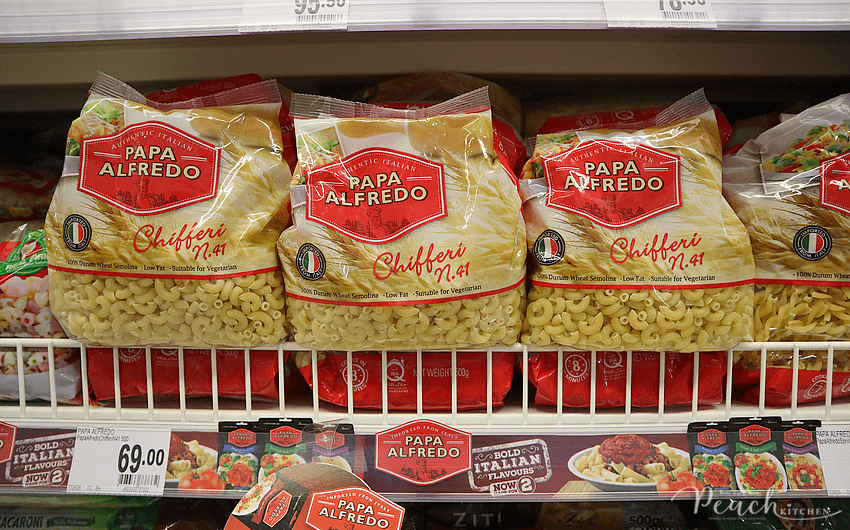 They have Papa Alfredo Pasta Sauces, Pasta, Olive Oil, and the new Papa Alfredo Pasta Sauce in 2 serving packs.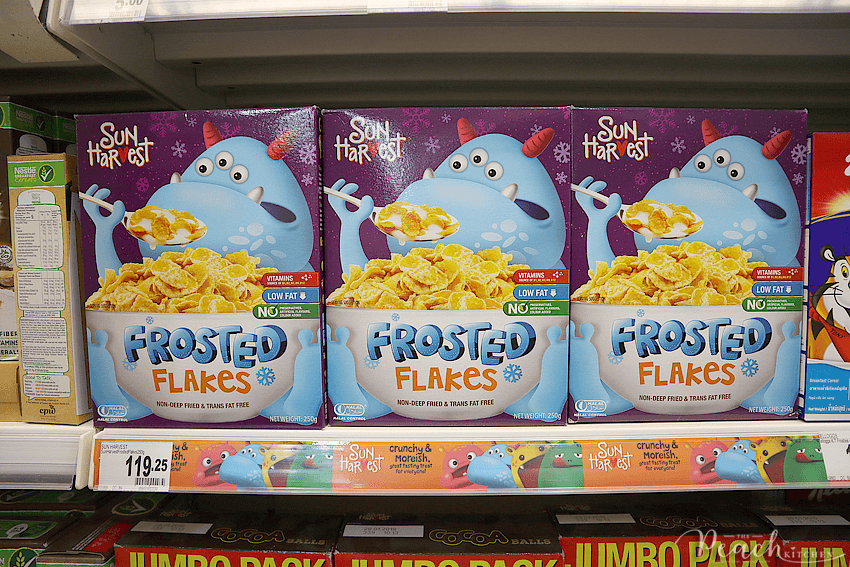 My kids love Sun Harvest Cereals and jams…
I bought a few Papa Alfredo Items with me that day so I can make a quick and easy pasta dish during busy days at home.
Food Corner
Mommies, I know that even though love na love natin mag-grocery shopping, it is such a tedious task. And after going through aisle and aisle of products we all get tired and hungry.
Well, we don't have to worry because there's a big dining section with lost of meal choices. If you're not that hungry, you can also just chill and have coffee and pasty from Baker's Kingdom on the side.
Promo
To all Shopwise Circuit customers, there's an ongoing promo called Guess The Cart. A ₱1,000 purchase gets you a chance to guess how much are the groceries inside the cart. There will be 10 winners of ₱2,000 worth of Gift certificate weekly from July 27 to August 23, 2018.
So what are you waiting for? Check out Shopwise Circuit this weekend and I'm sure you'll love doing your grocery shopping there.
Shopwise Circuit is located at G/F Ayala Malls Circuit, Makati City.
To know more about Shopwise, drop by www.shopwise.com.ph.